On Wednesday, the Denver Nuggets scored an important 125-118 win over the Indiana Pacers, but it lost guard Austin Rivers to an ejection that he felt was unwarranted.
In the fourth quarter, he was posting up on Lance Stephenson when he pretended to throw an elbow at him, which is when he got tossed.
Brooklyn Nets superstar Kevin Durant felt the ejection was "embarrassing," and Rivers responded to him on social media.
View this post on Instagram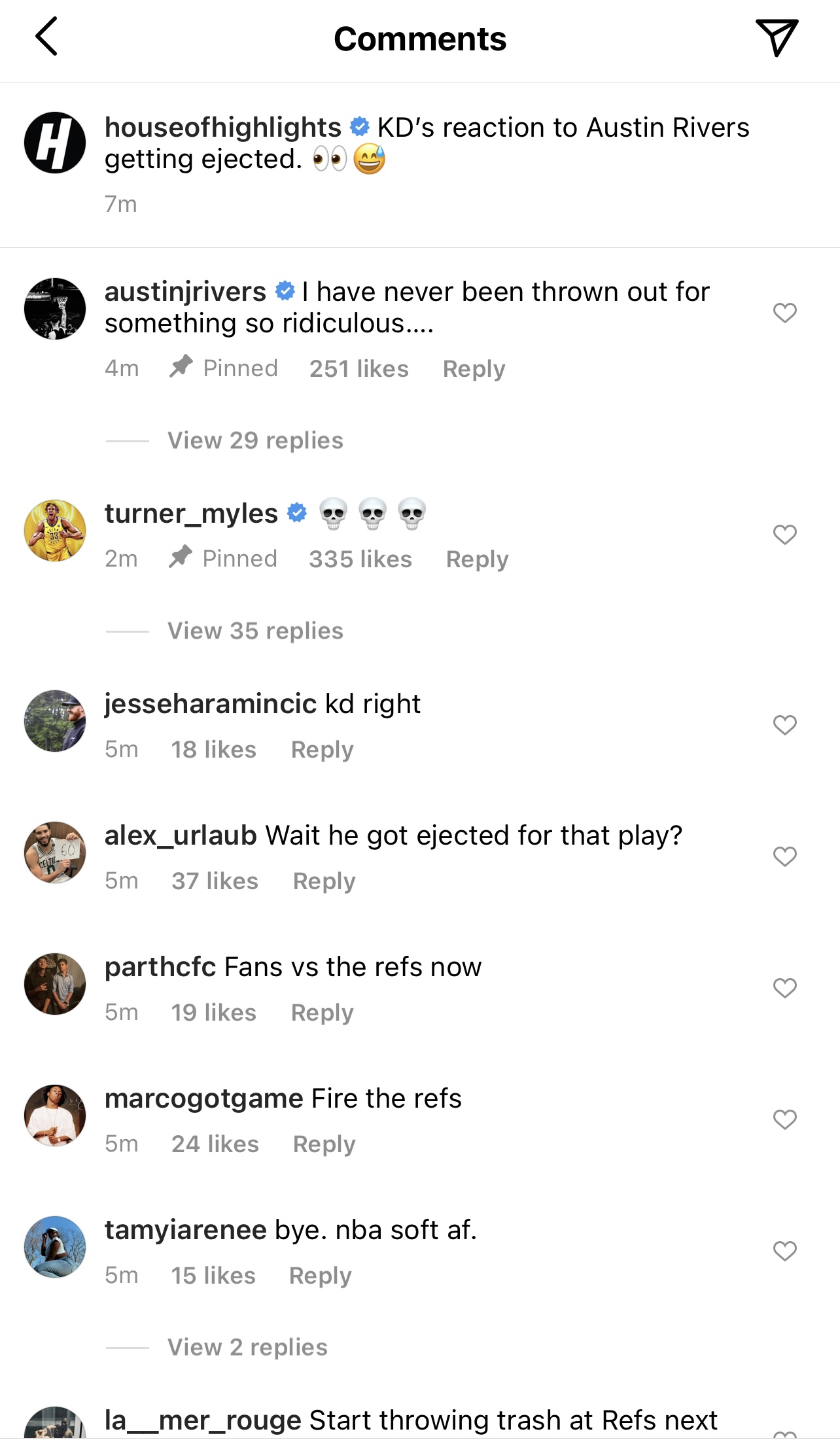 Rivers, the son of Philadelphia 76ers head coach Doc Rivers, has been in the NBA for a decade now. He once played for his father when both were with the Los Angeles Clippers several years ago.
The Nuggets brought in Rivers last season in an attempt to beef up its backcourt depth.
Denver has had another injury-riddled campaign, as ascendant forward Michael Porter Jr. has missed almost the entire year, while star guard Jamal Murray has yet to return from a torn ACL he suffered nearly a calendar year ago.
There is currently no timetable for Murray's return to game action. Denver will need him back if it hopes to do anything of note in the playoffs.
However, center Nikola Jokic, the reigning MVP, is having another incredible season by averaging 26.3 points, 13.6 rebounds and 8.0 assists per game. Some feel he has a great chance of repeating as the league's regular season MVP.
After today's win, the Nuggets are fifth place in the Western Conference with a 46-31 record, and they are just half a game ahead of the slumping Utah Jazz.