Before joining the Brooklyn Nets, NBA superstar Kevin Durant played for the Golden State Warriors for three seasons. He helped the Warriors win two titles during his time with the organization.
Of course, that era is over now, as Durant is currently looking to win a championship with the Nets. The Warriors and Nets will face off on Tuesday in a blockbuster game.
Ahead of the matchup, a writer posted an article to Twitter stating that the Warriors are "winning the breakup" with Durant. The 11-time All-Star apparently caught wind of that, as he was seen liking some tweets referencing the article.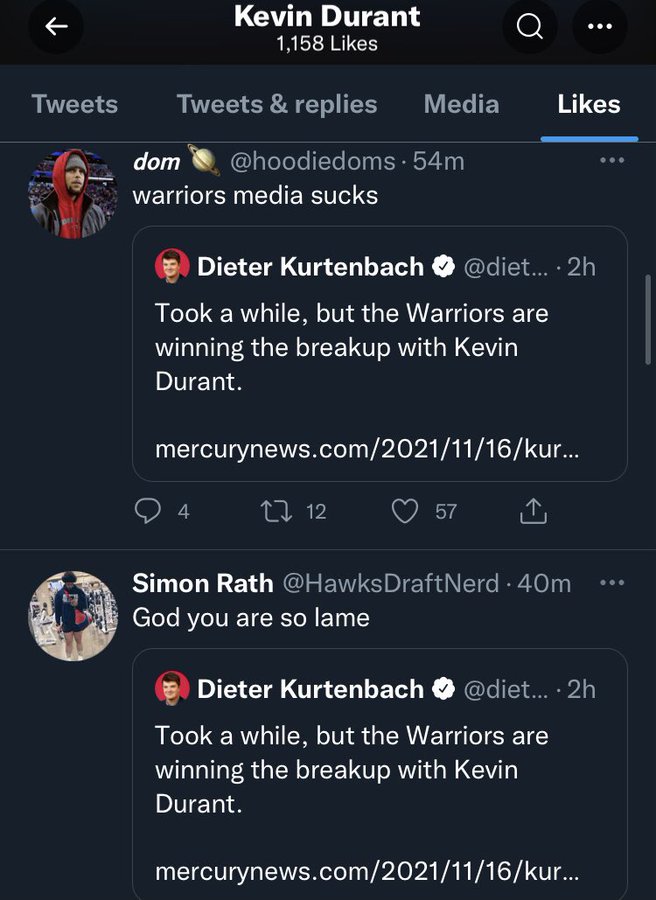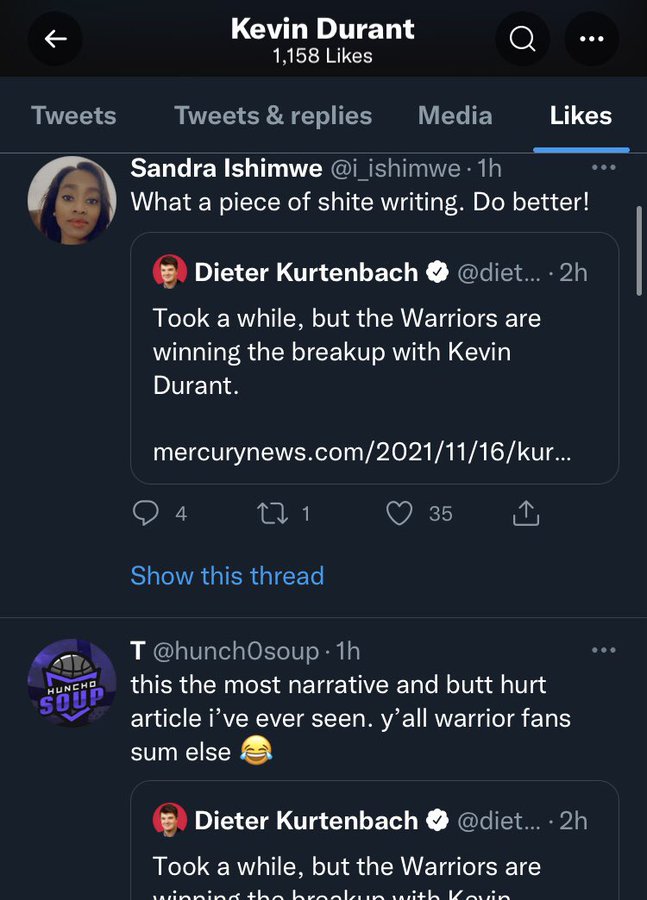 It seems like Durant may have gained some motivation from the situation. Time will tell if he ends up leading his Nets to a win over his former team on Tuesday.
Many folks feel that Durant is the best player in the NBA today, and the 33-year-old has definitely helped his case in that argument so far this season. Over 14 games, he's averaging 29.6 points, 8.4 rebounds and 5.1 assists per game on 58.6 percent shooting from the field and 42.4 percent shooting from deep.
Meanwhile, the Warriors are doing just fine themselves. Golden State currently has the best record in the NBA at 11-2, and the team still has a superstar on the way in Klay Thompson.
The Warriors seem like legitimate title threats, and the idea of the Nets and Warriors meeting in the NBA Finals doesn't seem too crazy. That would certainly be a memorable matchup for fans all around the league.