The NBA is making a major change to its policy on marijuana use this season.
League sources: Continuing a theme from the Orlando bubble, the NBA will not test its players for marijuana for the upcoming 2020-21 season.

— Ben Dowsett (@Ben_Dowsett) December 3, 2020
Former NBA star Kevin Garnett seemed to be stoked that the NBA will not test players for marijuana during the 2020-21 season.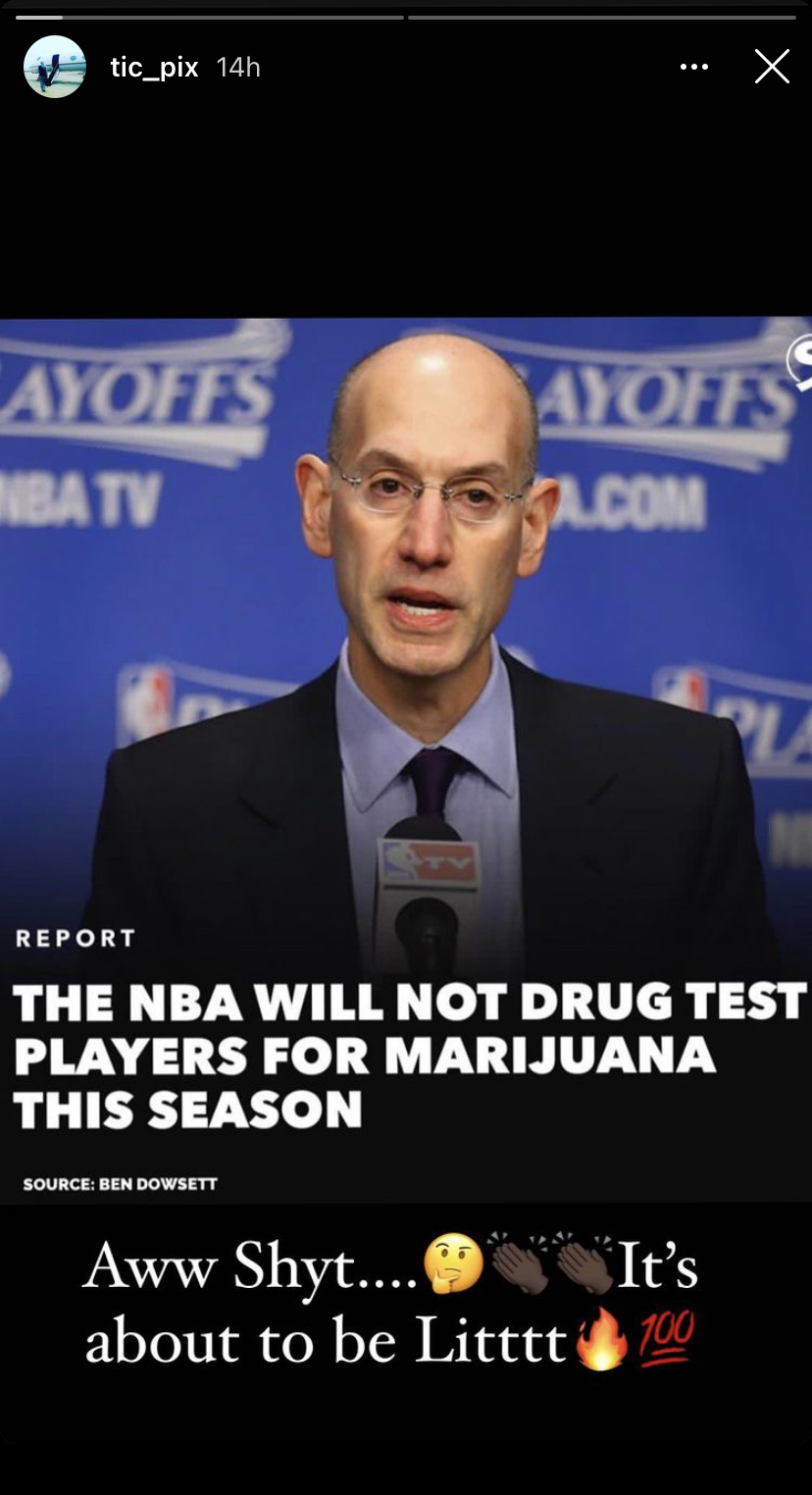 The NBA enacted a similar rule during its restart in the Orlando, Fla. bubble last season.
"Due to the unusual circumstances in conjunction with the pandemic, we have agreed with the NBPA to suspend random testing for marijuana for the 2020-21 season and focus our random testing program on performance-enhancing products and drugs of abuse," NBA spokesperson Mike Bass said in a statement.
Garnett's reaction shows that this may have been something that players in the league have been pushing to get changed for a long time.
Teams have begun training camps across the league this week in preparation for the season.
The 2020-21 season is set to begin on Dec. 22.