Los Angeles Clippers star Paul George insinuated that NBA referees should be fined for missed calls or letting players flop and get away with it.
George posted on his Instagram highlighting a play in the Clippers' loss to the Boston Celtics where it appeared that Marcus Smart may have flopped.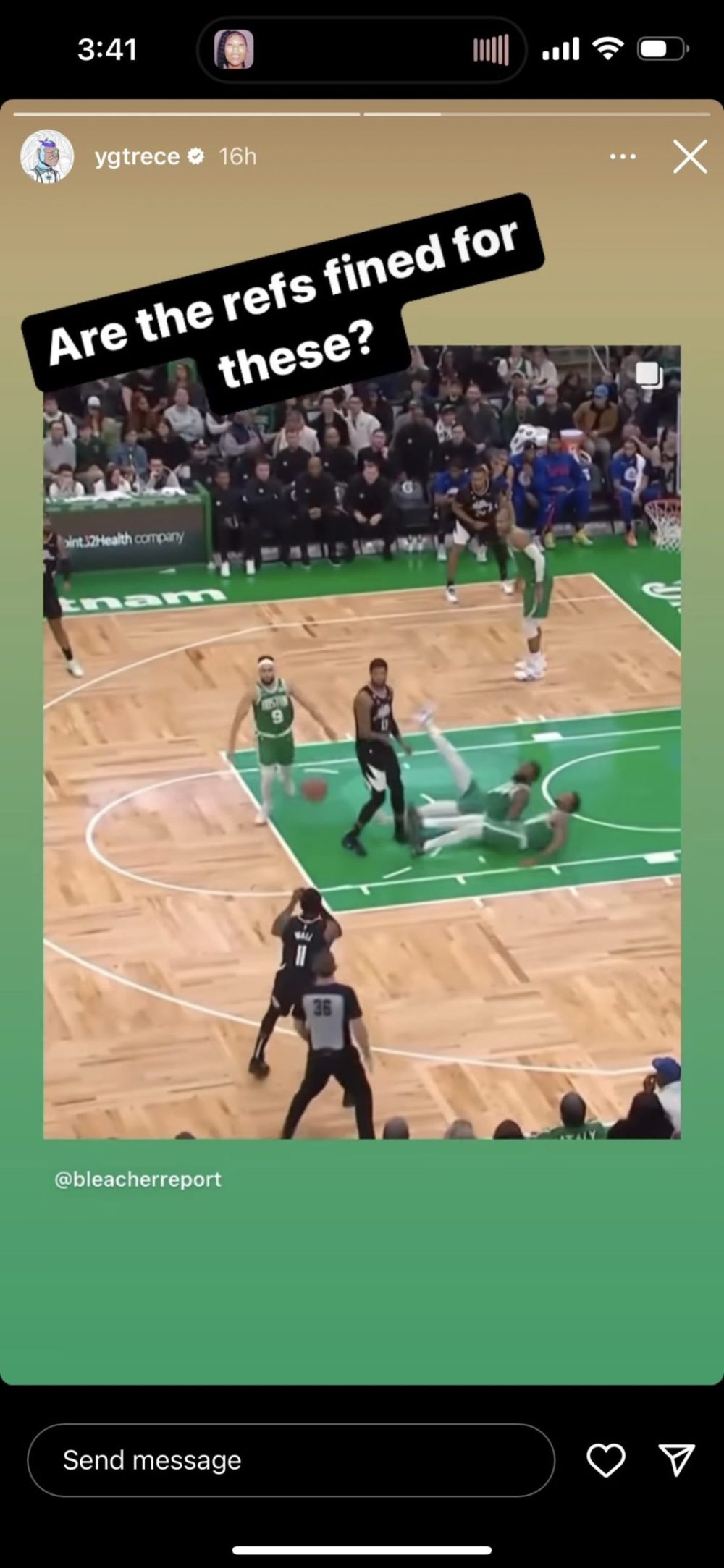 On the play, it looks like Smart overexaggerates the contact from George which leads to a charge being called instead of a 3-point shot for Los Angeles. It certainly hurt the Clippers' chances of taking down the Celtics in Boston.
The Clippers ended up getting outscored in the fourth quarter by Boston to lose 116-110. George was solid in the game for Los Angeles, as he finished with 24 points, four rebounds, six assists and two steals.
There's no doubt that officiating in the NBA is a tough job, but George wants to see the referees make the right call, especially when it comes at such a crucial point in the game.
Smart is the league's reigning Defensive Player of the Year, but he has been known to flop from time to time.
Hall of Fame center and current NBA on TNT analyst Shaquille O'Neal has highlighted some of Smart's flops before in his famous "Shaqtin' A Fool" segment.
The NBA releases a Last Two Minute Report for every NBA game that shows which calls officials missed or made incorrectly over the final two minutes of a game, but this call in the Clippers' game against Boston came outside of that window.
George has to be careful about how he reacts to some of these calls, especially since the league has fined players in the past for criticizing officials.
The win for Smart and the Celtics was a big one, especially against a playoff-caliber team like the Clippers. The Celtics are now 26-10 on the season and have the best record in the NBA.
They've won four straight games and have a 2.5-game lead on the Brooklyn Nets in the Eastern Conference.
The Clippers, who have dealt with injuries to George and Kawhi Leonard this season, are still the No. 4 seed in the Western Conference after the loss. They have a 21-16 record on the season.