While the majority of the NBA is wrapped up in trade rumors leading up to the Feb. 9 trade deadline, it appears that big man Jaren Jackson Jr. and the Memphis Grizzlies may be involved in a pretty serious controversy.
Due to a recent investigation by an NBA fan, allegations that the scorekeeper for the Grizzlies is inflating the stats of Jackson are now swirling. A disparity in Jackson's defensive stats was first discovered by Reddit user AdMassive6666.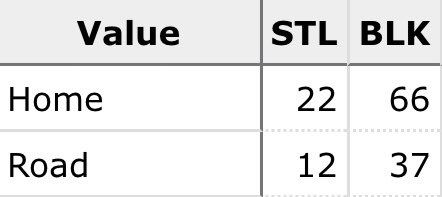 As is clearly analyzed by the graphic, Jackson is logging nearly twice as many steals and blocks at home compared to what he is logging during away games. The Reddit user went into detail about what he or she believes is going on in Memphis.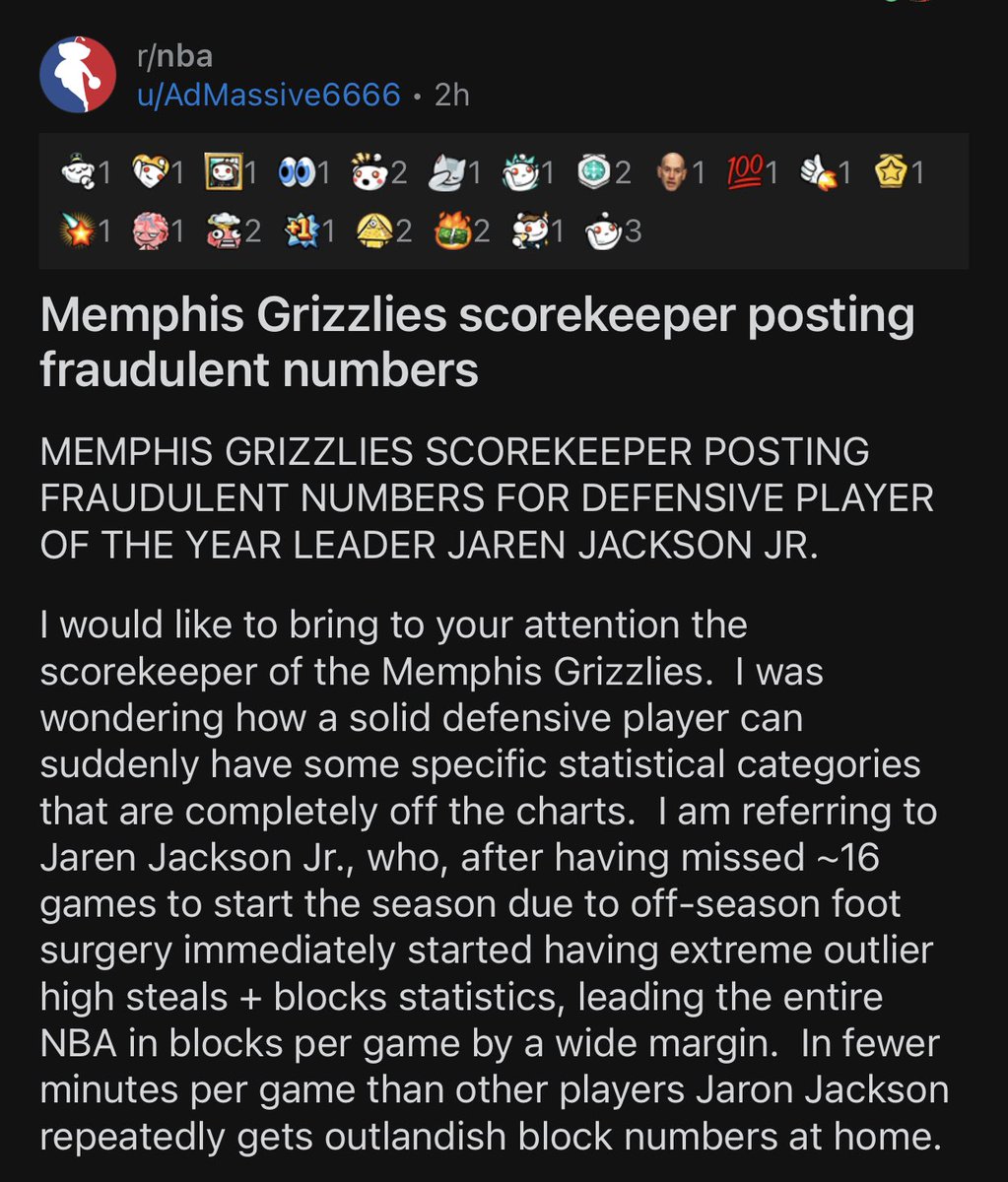 Of course, these kinds of allegations would be really serious no matter who the player in question was, but the fact that Jackson is currently considered to be a strong contender for Defensive Player of the Year makes the allegations all the more serious.
As this story continues to gain traction, it would be somewhat surprising if the NBA itself did not decide to initiate some kind of official investigation. After all, coming to a conclusion on the matter would be quite simple. All the league would seemingly have to do is look back at games played by Jackson this season and compare the game tapes to his stat lines.
If the numbers don't add up, it could be easily deduced that something nefarious has indeed been at play.
A Twitter user gathered some clips of the examples that the Reddit user pointed out.
I've gathered a few (of many) video examples of stats wrongly credited to JJJ:

1. Zion Williamson loses the ball on a drive to the basket and Tyus Jones recovers it. JJJ was credited for blocking Zion's "layup". https://t.co/mxXiOyDyo5 pic.twitter.com/0JBFi0hcHA

— BrickMuse (@BrickMuse) January 28, 2023
3. Kelly Olynyk loses the ball and Xavier Tillman picks it up. Memphis' scorekeeper gives the steal to JJJ who was nearby. https://t.co/LmE7m9nicg pic.twitter.com/CtCT2YUe5o

— BrickMuse (@BrickMuse) January 28, 2023
5. JJJ tips a pass but never gains possession and the ball is saved back to Detroit. Scorekeeper records a steal for JJJ anyway. https://t.co/LMygT9zODV pic.twitter.com/qAy5kZWg8r

— BrickMuse (@BrickMuse) January 28, 2023
With all this in mind, it is important to remember that Jackson himself is very likely not complicit or even aware of the issue. It seems rather unlikely that he would knowingly play a role in inflating his own stats. Still, crazier things have happened in sports, and at the moment, no one within the Grizzlies organization can be ruled out when it comes to possible involvement in this situation.
It is important to maintain an approach that everyone involved is innocent until proven guilty. But as this story gains traction, it's likely that anyone at fault will be discovered.
So far this season, Jackson is averaging 16.2 points, 6.6 rebounds, 3.1 blocks and 1.0 steal per game.