Memphis Grizzlies star Ja Morant is not in any danger after sharing some alarming posts to his Instagram page.
According to TMZ Sports, police performed a welfare check on Morant after he shared several worrisome Instagram stories. Officers concluded that Morant is "fine" and just taking a break from social media.
"Police tell TMZ Sports officers did a welfare check on Ja Morant following his cryptic social media posts on Wednesday…and, thankfully, they discovered he is not in any danger," TMZ Sports reported.

"A spokesperson for the Shelby County Sheriff's Office said cops went to the NBA star's home in Tennessee shortly after Morant shared the concerning messages on his Instagram page…and they say he told them simply 'that he is taking a break from social media.'

"'He is fine,' the spokesperson added."
Morant's posts caught the attention of many NBA fans and caused some concern.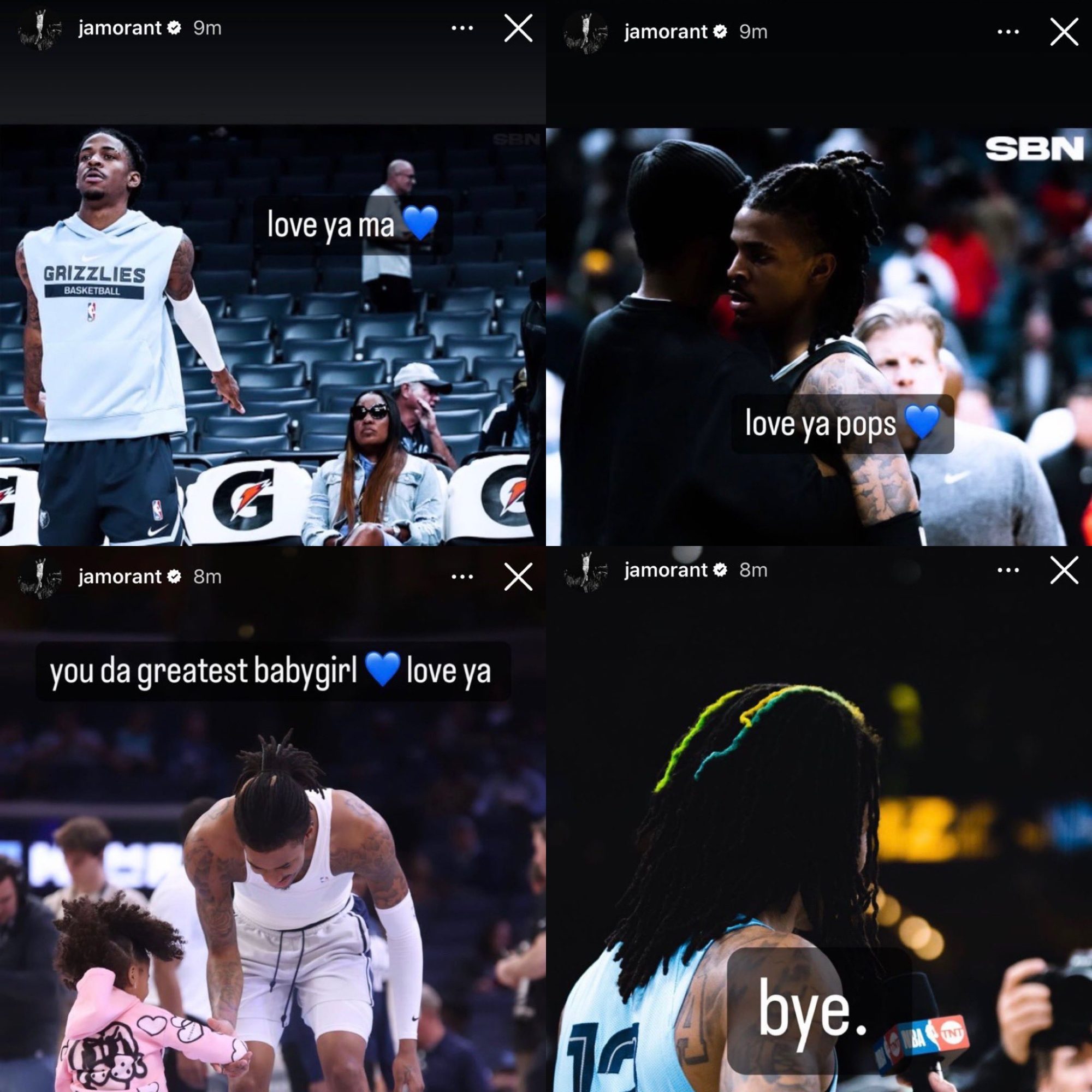 Fortunately, the 23-year-old is okay, which is all that matters.
Morant is in the midst of a rocky period, as he's currently suspended from all Grizzlies activities. He's been in the news for negative reasons after he was seen flashing an apparent gun on social media earlier this month. He was suspended over an extremely similar situation in March.
The hope around the NBA world is that the former Rookie of the Year can find his footing off the court and remain successful on it. The former lottery pick has completed four seasons at the NBA level and is already seen as one of the most talented guards in the league.
He's a huge part of the future in Memphis, as the Grizzlies inked him to a rookie max extension in 2022. This season, he earned All-Star honors for the second time in his career and helped his squad earn the No. 2 seed in the Western Conference. The Grizzlies ultimately lost in the first round of the playoffs to the Los Angeles Lakers.
Morant's off-the-court behavior has become a hot topic around the league, which is largely due to the fact that it's perhaps the only thing keeping his image and brand from flourishing. The point guard's future is extremely bright, but he hasn't done himself many favors lately.
Right now, however, the fact that Morant is safe is wonderful news, and the hope is certainly that he'll use the offseason to grow as a person before returning to action in the 2023-24 campaign.