Philadelphia 76ers point guard Ben Simmons recently made more waves across social media for liking an Instagram post that detailed the possible fines he could face for failing to report to the team.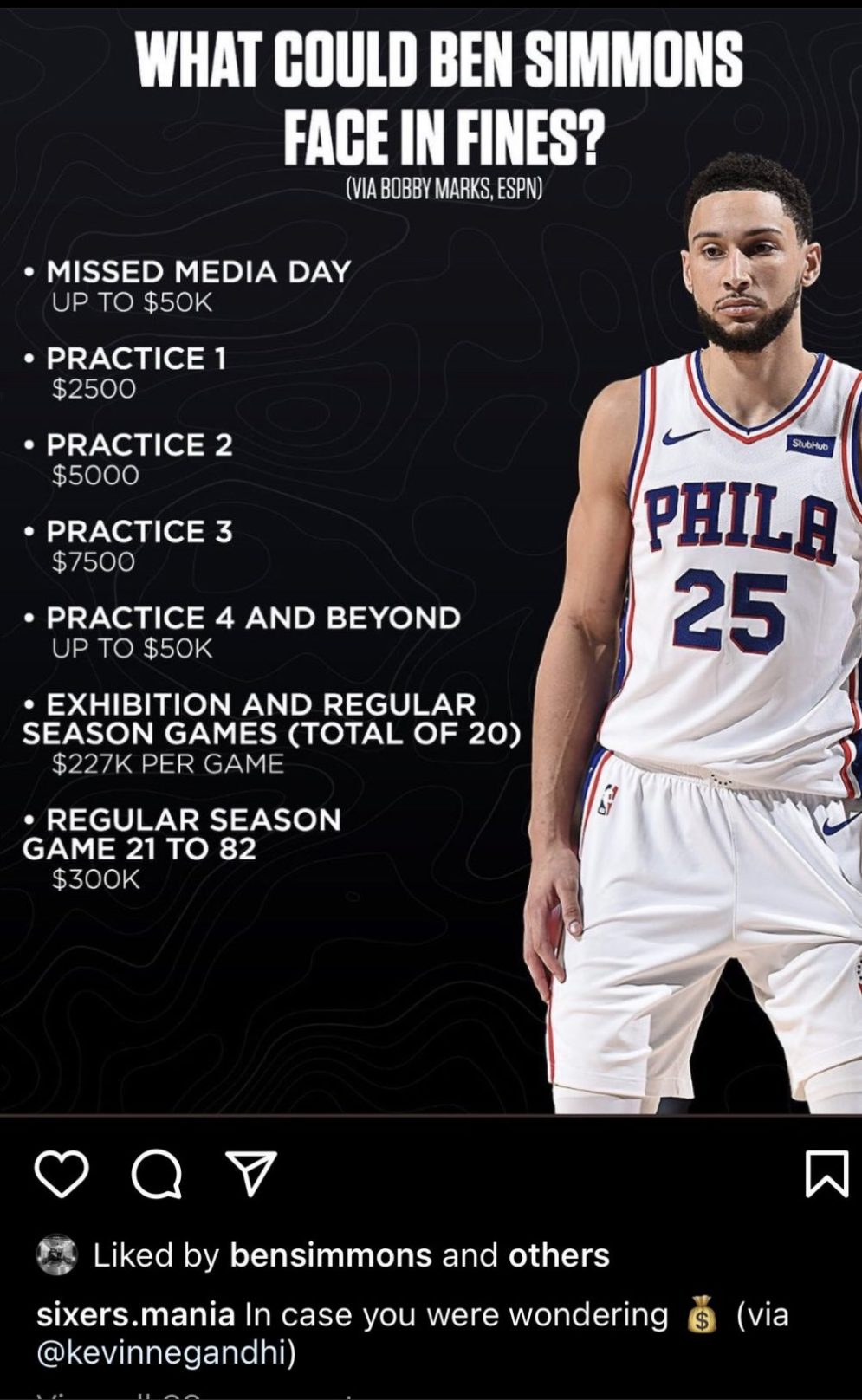 Simmons is seemingly unbothered by the ramifications that could come along with being absent from the team. The three-time All-Star clearly isn't going to be easily persuaded into changing his mind about his desire to leave the organization.
The Sixers may very well have to start the 2021-22 season without Simmons and without any potential assets that would come over in a deal involving him. That's certainly not a desirable situation for the team to be in.
Philadelphia has struggled all offseason to find a trade it likes for the former first-round pick, and as a result, the matter is still unresolved with the regular season approaching.
Simmons averaged 14.3 points, 7.2 rebounds and 6.9 assists per game last season while knocking down 55.7 percent of his shots from the field.