Even in the year 2021, racism is clearly still a significant problem throughout the United States of America.
Tobias Harris was dismayed after a guest who was staying at his brother's Airbnb rental went on a racist tirade.
View this post on Instagram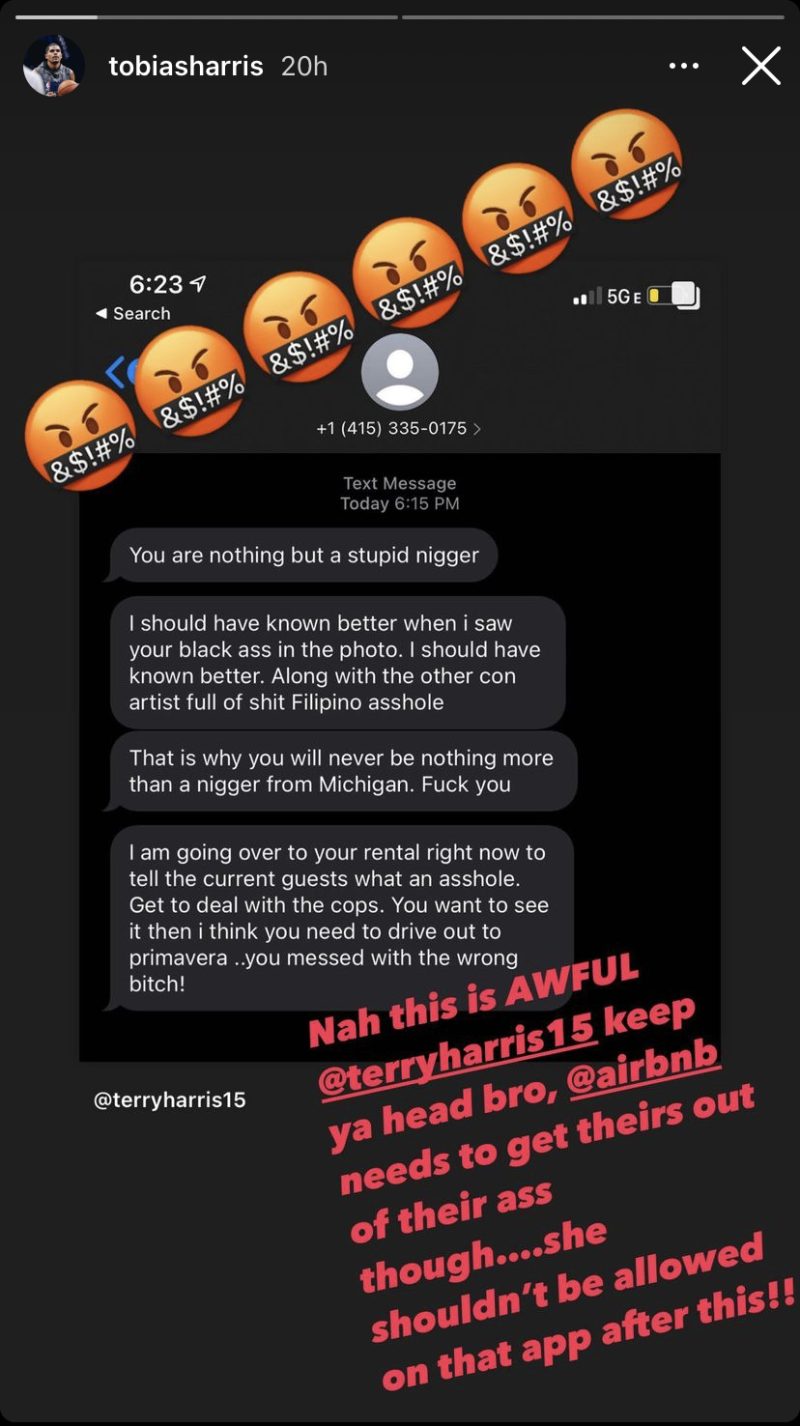 Harris, a 6-foot-8 forward, is in his 11th NBA season out of the University of Tennessee. Within his first few seasons in the league, he started to emerge as a solid scoring threat.
He started to truly appear on the NBA radar a few seasons ago as a member of a Los Angeles Clippers team that overachieved a year before acquiring Kawhi Leonard and Paul George.
Midway through that campaign, he was sent to the Philadelphia 76ers and became a cornerstone of their attempts to build a championship team.
Last year he had perhaps his best season, averaging 19.5 points a game on 51.2 percent shooting from the field and 39.4 percent accuracy from 3-point range.
Thanks in part to his offensive production, the Sixers amassed the best record in the Eastern Conference.
So far this season, Harris has continued his solid play, and the Sixers, despite being without the services of All-Star Ben Simmons, still have one of the best records in the NBA.
With the Simmons saga no closer to being resolved, Harris will continue to play a major role in Philly's hopes of winning its first NBA title since 1983.