Portland Trail Blazers guard Damian Lillard liked a tweet suggesting that the team should trade for New Orleans Pelicans forward Zion Williamson this offseason.
Get him to the blazers @Dame_Lillard

— Cameron (@YungHarridge) June 20, 2023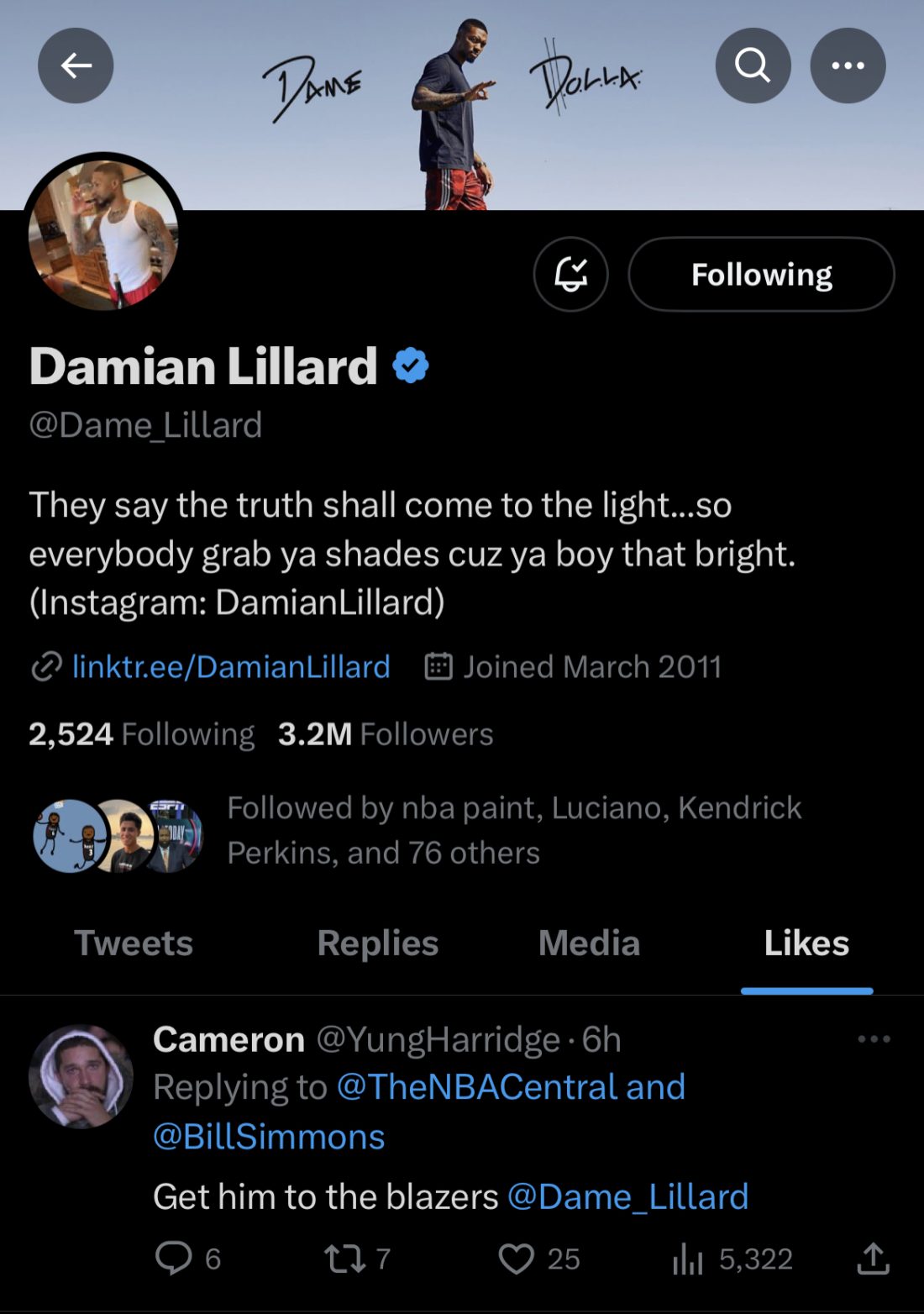 Williamson has been rumored to be on the trade block with the Pelicans reportedly interested in guard Scoot Henderson in the upcoming 2023 NBA Draft.
Henderson, who is widely considered to be a top-three pick in this year's draft, would bring some stability to the guard position for the Pelicans.
While moving on from Williamson – a former No. 1 overall pick – would be a tough pill to swallow for New Orleans, it could be the simplest way for the team to jump up for Henderson.
The Blazers have the No. 3 overall pick in the 2023 NBA Draft, so they could be perfect trade partners for the Pelicans if New Orleans wants to go all in for Henderson.
Portland has a tough decision on its hands this offseason. The Blazers could choose to trade Lillard and rebuild their roster, using the No. 3 pick as a way to jump-start a new era.
Or, Portland could choose to keep Lillard on the roster and build around him – using the No. 3 overall pick as the top trade asset to do so.
It's a tricky scenario, but there's no doubt that Lillard can still perform at a high level. He just needs some more talent around him to help the Blazers succeed.
During the 2022-23 season, Lillard was great for the Blazers, but the team failed to make the play-in tournament in the Western Conference. The seven-time All-Star averaged 32.2 points and 7.3 assists per game while shooting 46.3 percent from the field and 37.1 percent from beyond the arc.
It's unclear what a package for Williamson would look like, as the Blazers may need to part ways with more than just the No. 3 overall pick to acquire him.
Williamson has dealt with a lot of injuries in his NBA career, but he's been a force on the court when healthy. A two-time All-Star in four seasons, Williamson averages 25.8 points, 7.0 rebounds and 3.6 assists per game for his career while shooting an impressive 60.5 percent from the field.
He'd be a solid fit next to Lillard and could be the future of Portland's franchise once Lillard's career is over.