For the past few seasons, the Utah Jazz haven't been able to enjoy much success in the postseason despite their constant triumphs in the regular season.
Regardless, Jazz star guard Donovan Mitchell still believes that he and his team can make it to the NBA Finals and win a title.
The three-time All-Star said as much when talking about the state of his team, per Andy Larsen of the Salt Lake Tribune.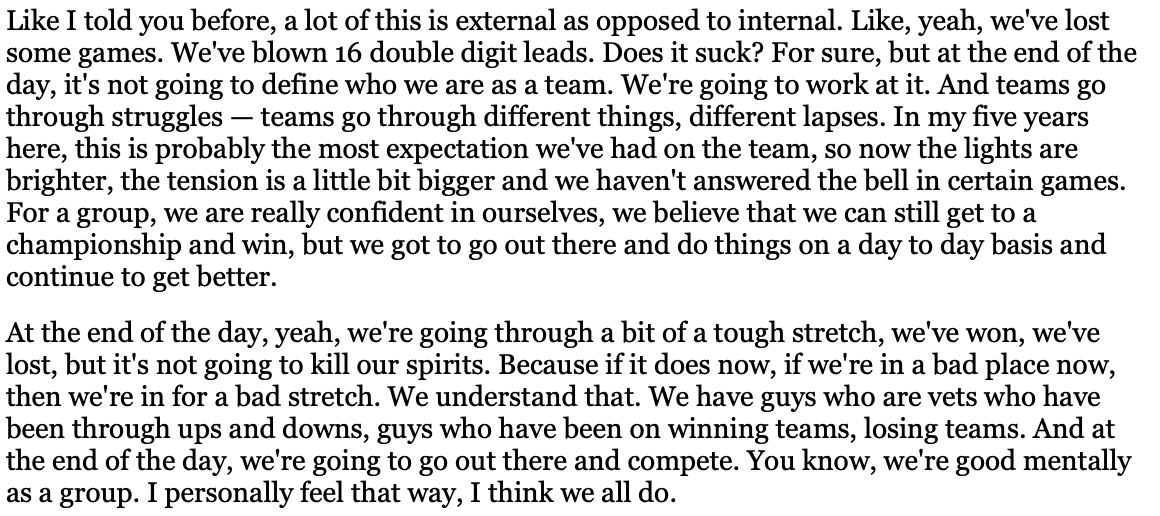 Mitchell is having another impressive campaign. This season, he's averaging 26.1 points, 5.4 assists and 4.1 rebounds per game while shooting 45.4 percent from the field and 35.9 percent from deep.
However, he has missed a fair number of his team's games, as he's suited up for 65 contests this year.
Perhaps the biggest concern for the Jazz right now is their recent level of play. Over its last eight games, the team has managed to win just two matchups. That is not the kind of trend any team wants to have going into the playoffs.
It seems as though Mitchell is confident about the Jazz's chances despite their recent trend. The Jazz currently sit at the No. 6 seed in the Western Conference. They're just 1.5 games ahead of the surging Minnesota Timberwolves.
If the Wolves can make up ground and pass the Jazz, Utah will have to participate in the league's play-in tournament to earn its spot in the 2022 NBA Playoffs.
Things could get dicey in Salt Lake City over the next week, and fans will surely be keeping a close eye on the Western Conference standings.