Washington Wizards superstar Russell Westbrook is known for his tenacious behavior on the court.
The 2017 MVP's wife, Nina Earl, showed her bellicose side by firing a sharp diatribe at ESPN's Stephen A. Smith for disrespecting her husband.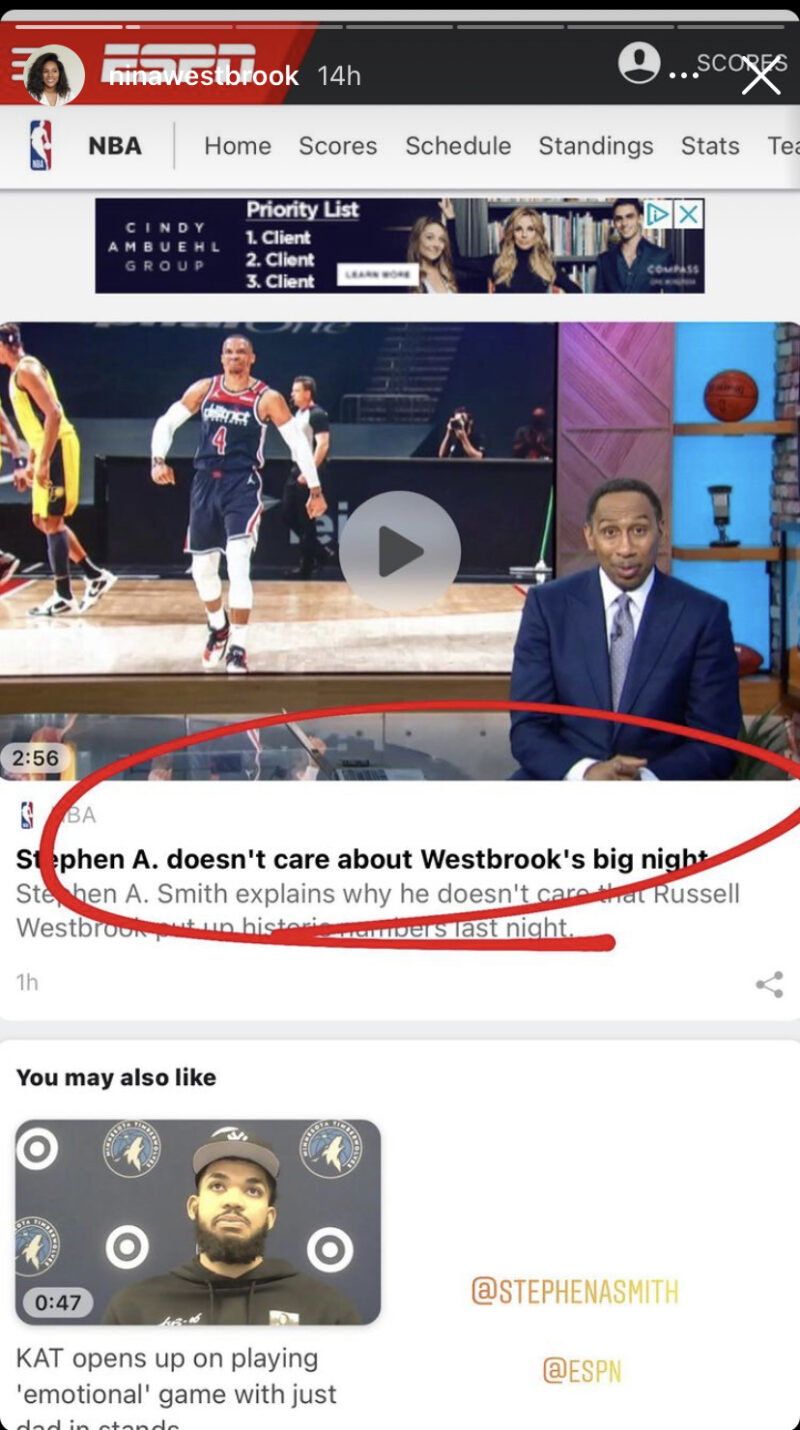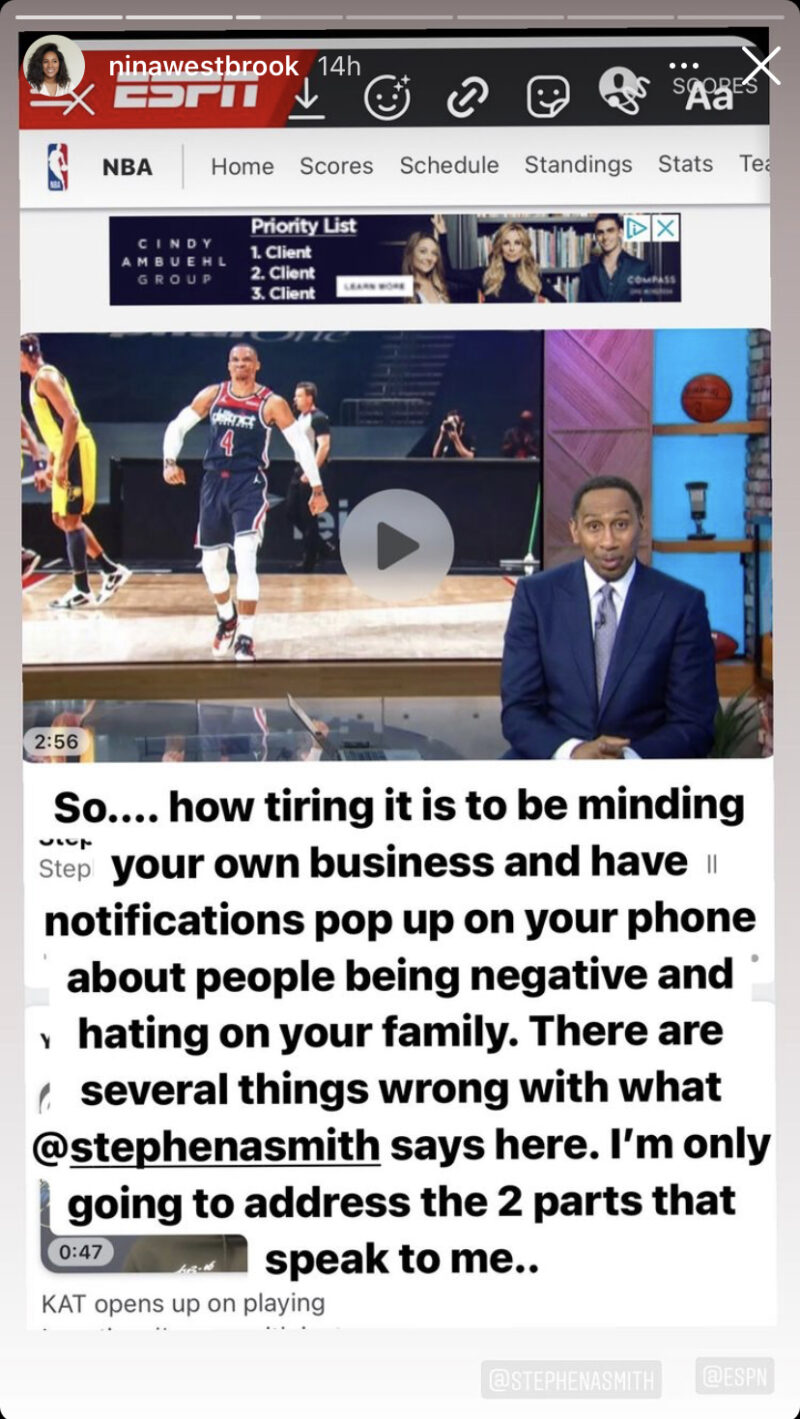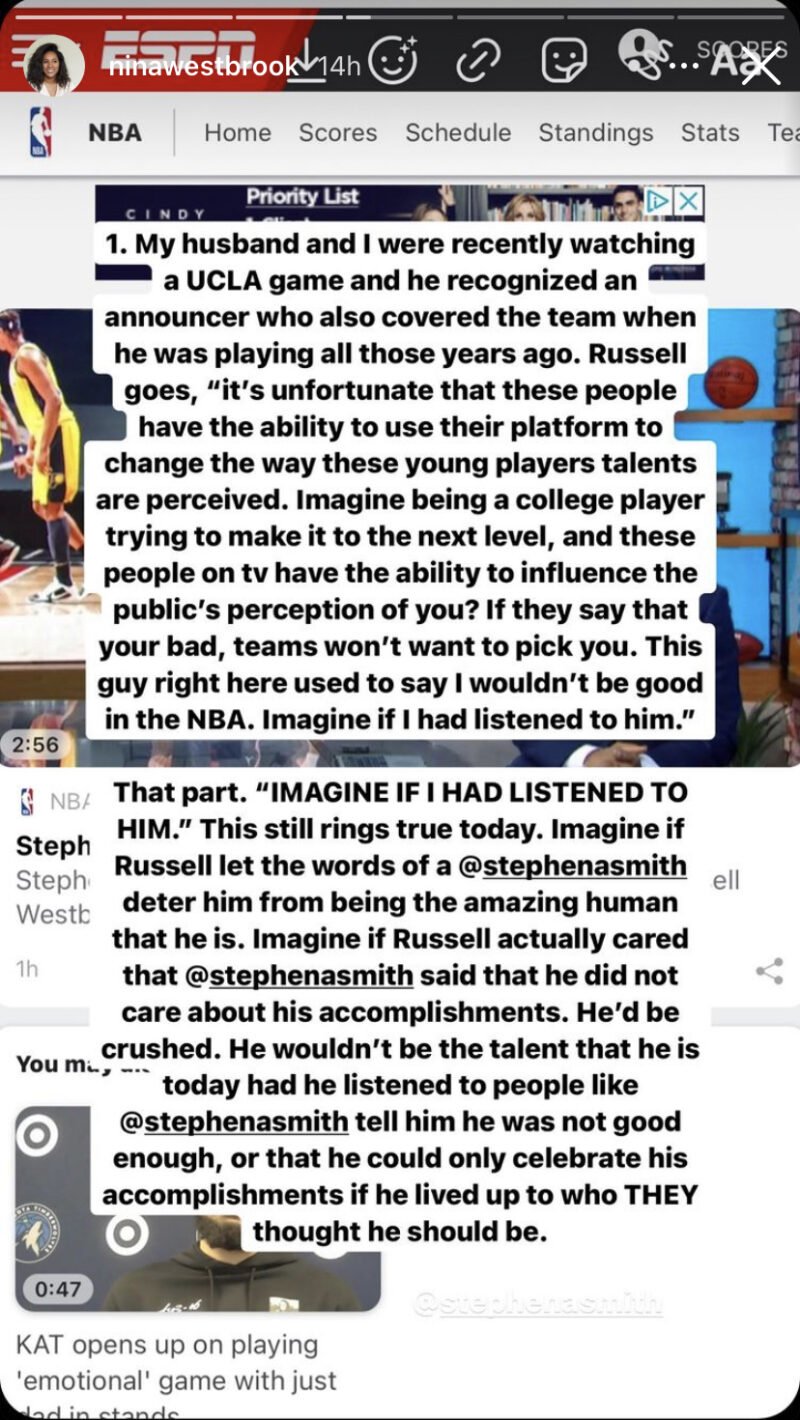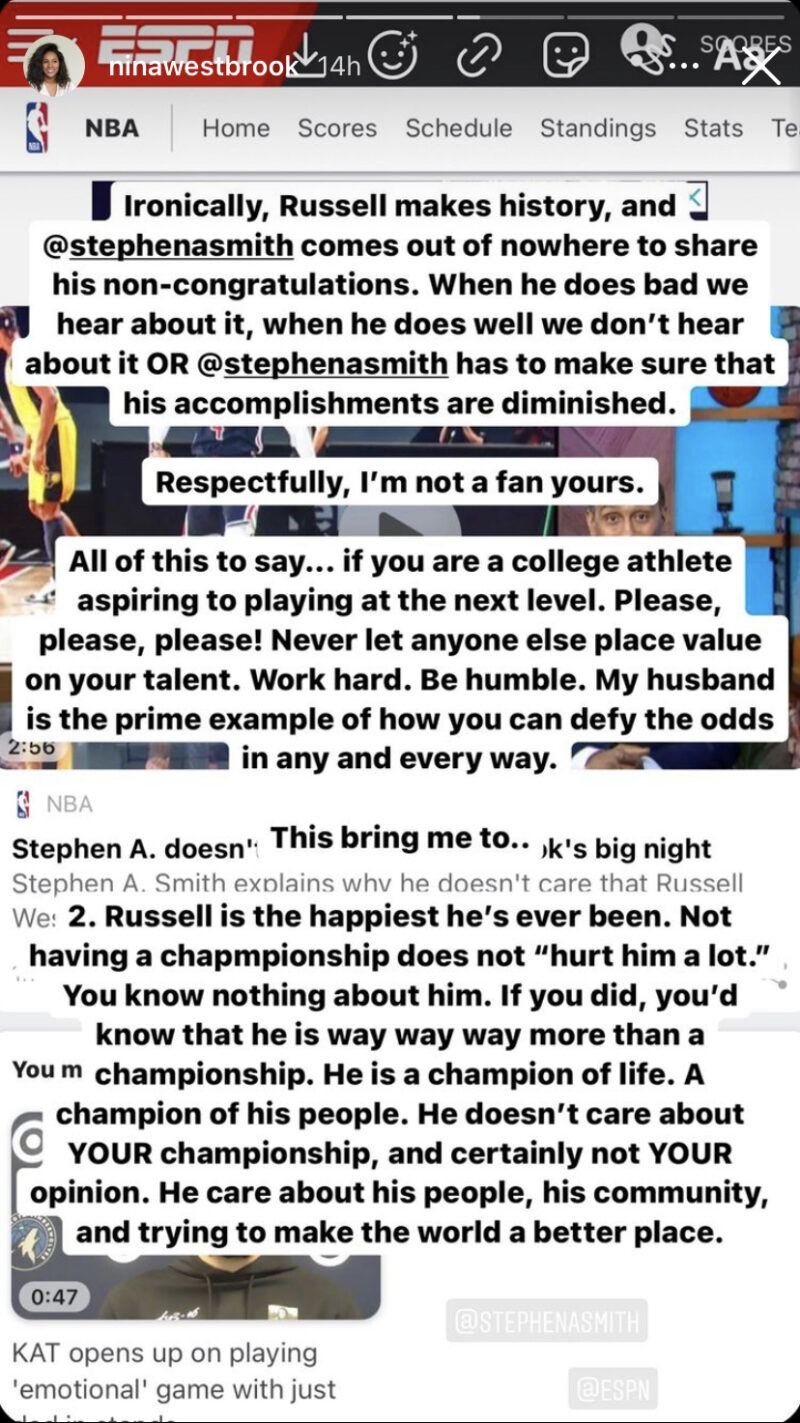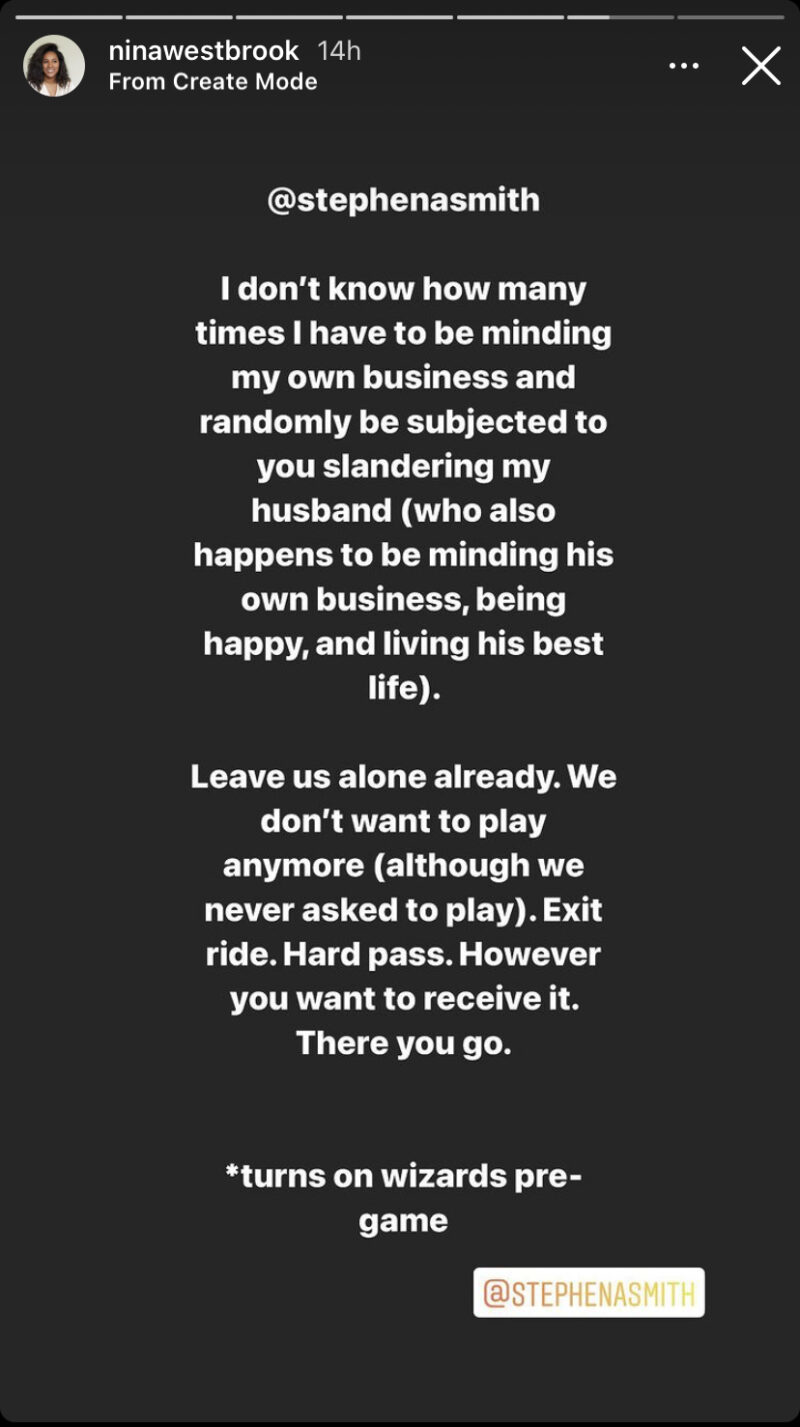 On Monday, Westbrook collected an incredible triple-double of 35 points, 21 assists and 14 rebounds in a win over the Washington Wizards.
Although the guard showcased his superstar abilities, he didn't seem to impress Smith. Instead, the TV personality took the time on Tuesday to berate Westbrook for not being able to convert the numbers into winning.
Utmost respect to Russell Westbrook, but last night's numbers mean absolutely nothing to me. pic.twitter.com/FRaanNyHpn

— Stephen A Smith (@stephenasmith) March 30, 2021
After the Wizards' loss to the Charlotte Hornets on Tuesday night, Westbrook took his turn at decimating Smith.
Russell Westbrook gave a 2-and-a-half minute answer in response to a question about @stephenasmith's comments on First Take: "A championship don't change my life. I'm happy. I was a champion once I made it to the NBA. I grew up in the streets. I'm a champion."

Full quote here: pic.twitter.com/wcceIzqQlg

— Fred Katz (@FredKatz) March 31, 2021
Clearly, it doesn't appear Westbrook's family is a fan of Smith.
The nine-time All-Star is in his first season in Washington. He's averaging 21.8 points, 10.6 assists and 10.3 rebounds per game this season.
However, the Wizards have a terrible 17-29 record. They are the No. 12 seed in the Eastern Conference.