Baker Mayfield's wife Emily recently took to Instagram to open up about something alarming.
She revealed that her husband has been receiving death threats.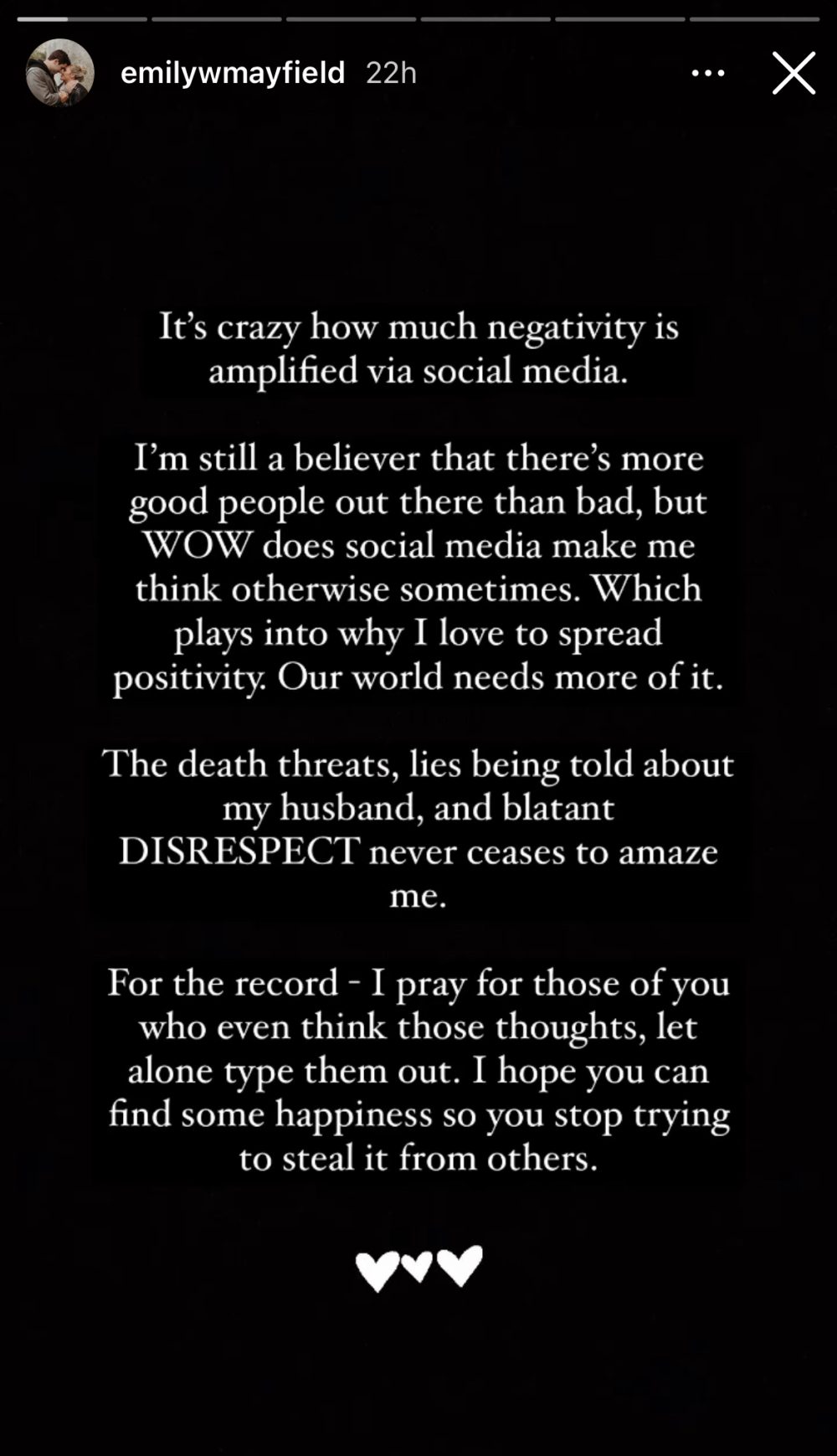 Emily Mayfield's post comes after Baker Mayfield had a difficult performance in Week 16 of the NFL season. The quarterback threw four interceptions in a devastating loss for the Cleveland Browns.
Clearly, some Browns fans crossed a line by taking their frustrations out in a terrible manner. Hopefully, Baker Mayfield won't have to deal with any similar threats in the future.
The former No. 1 overall draft pick is trying to help the Browns save their season. Cleveland's best shot at reaching the playoffs would be to win out and hope for some helpful results around the rest of the league.
The Browns have two games remaining. The first will come against the Pittsburgh Steelers on the road. The Steelers are 7-7-1 on the season. After that matchup, Cleveland will finish the regular season with a game against the Cincinnati Bengals, who are 9-6.
Baker Mayfield would surely love nothing more than to get his team to the playoffs. In 13 games this season, the 26-year-old has completed 62.4 percent of his passes for 2,825 yards. He has also thrown 15 touchdowns and 11 interceptions.
Time will tell if he can help Cleveland reach the playoffs for the second straight season. The 2021 NFL campaign has been very unpredictable in more ways than one, so a lot of folks are understandably hesitant to count out any team that has not been mathematically eliminated from playoff contention.