The Los Angeles Rams can rest easy, as star defensive lineman Aaron Donald recently confirmed that he is set to play in 2023.
Tell em C Lo yeah I'm playn never said I wasn't 🤦🏽‍♂️🤷🏽‍♂️

— AD_99 (@AaronDonald97) January 18, 2023
There had been plenty of speculation regarding whether or not Donald would retire following a regular season in which the Rams dealt with plenty of injuries and only went 5-12.
Furthermore, Twitter users recently noted that Donald's Twitter bio had changed to identify him as a former NFL defensive lineman.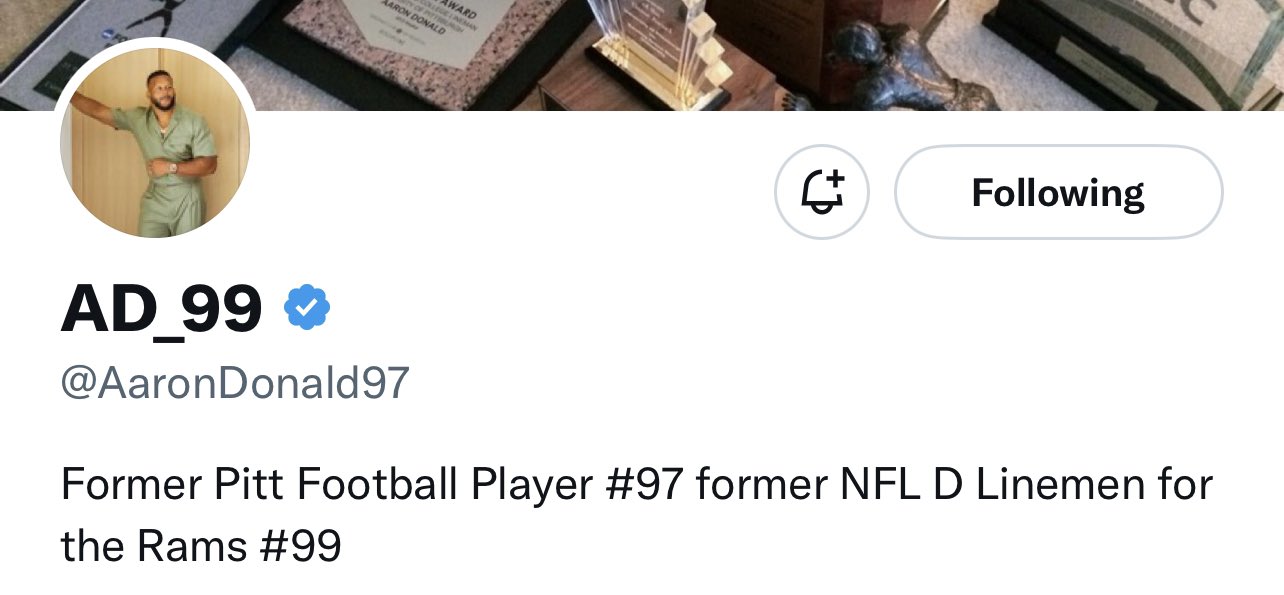 Plenty of fans will remember that the former first-round pick seemingly came very close to retiring last offseason. He even submitted a retirement letter to the organization, but he later returned after reworking his contract and getting a big raise.
The 31-year-old played in 11 games during the 2022 regular season, missing the Rams' final six games with an ankle injury. He had another solid campaign, registering 49 combined tackles, 10 tackles for loss, five sacks, one forced fumble and one fumble recovery.
Donald, a nine-time Pro Bowler, is considered by many to be one of the greatest defensive lineman in the history of the game. Ever since his rookie season, which came while the Rams were still based in St. Louis, he's come up with tons of big plays and stops.
He'll undoubtedly be an important part of the Rams roster next season as the organization looks to make it back to the playoffs. Much of the Rams core will be the same.
It was recently reported that the franchise will bring back quarterback Matthew Stafford for next season, while Sean McVay recently revealed his intention to return.
Sean McVay informed the team he is excited to return next season.

— Los Angeles Rams (@RamsNFL) January 13, 2023
Star wide receiver Cooper Kupp should come back with a bang, as he only played in nine games during the 2022 campaign. He was injured during the team's loss to the Arizona Cardinals in Week 10 and didn't play another down in the regular season.
The Rams are surely hoping that their core will be able to dominate the rest of the league once again. With some changes on the coaching staff set to happen, things might be different next season.
Only time will tell if the Rams return to being contenders or sputter out of the gate.