After delivering a thundering dunk during a preseason matchup on Friday night, Brooklyn Nets veteran Jeff Green expressed frustration at not being able to get anything more than a minimum contract from NBA teams.
View this post on Instagram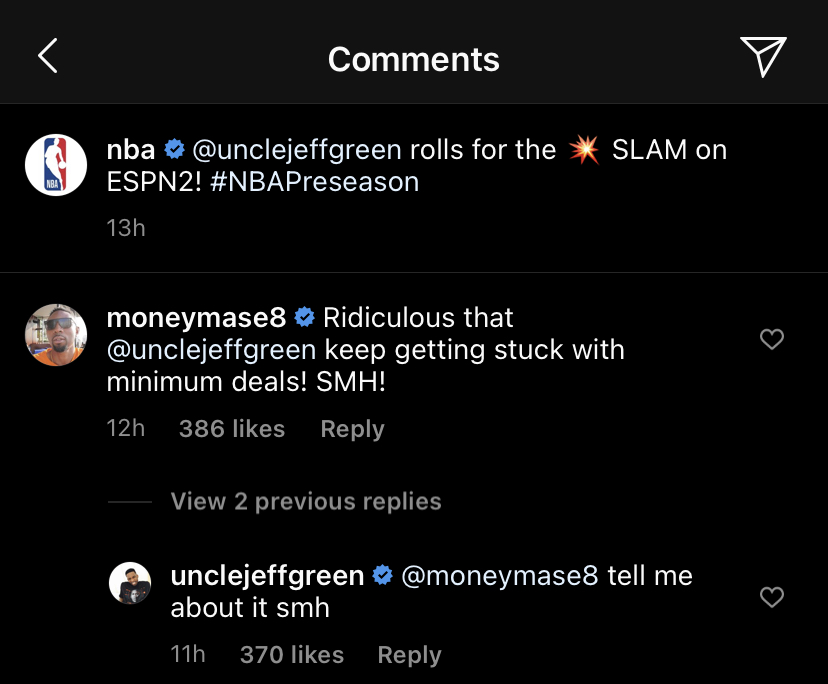 Now set to begin his 13th season in the NBA, Green has often been seen as a trusted veteran who in recent years has come off the bench.
However, that value hasn't been reflected in Green's paycheck and has seen him play for nine different teams since the start of the 2014-15 season.
That lack of compensation has been especially evident in recent seasons, with his contract with the Nets paying him $2.56 million for the 2020-21 campaign.
Green's complaints may not elicit a great deal of sympathy in the current climate that has people in danger of losing their homes or livelihood due to the coronavirus pandemic. Still, Green does give the teams he plays for value, with the 34-year-old veteran running out of time to sign another major contract.