NBA great Paul Pierce may be out of a job at ESPN, but it doesn't look like he's going to be unemployed for long.
According to a recent report, Pierce and digital media company Barstool Sports have already expressed mutual interest.
"Pierce has also received interest from Boston-based sports media powerhouse Barstool," Frederick Ennette of Heavy.com wrote. "Barstool is known for allowing their talent to have incredibly flagrant sports takes.

"The owner of Barstool, Dave Portnoy recently reached out to Pierce on Twitter to gauge his interest in joining the brand. Judging by Pierce's latest Twitter likes it looks like the interest is mutual."
The social media activity certainly paints a picture of mutual interest.
Hey @paulpierce34 📞 https://t.co/6WzmkwP20n

— Dave Portnoy (@stoolpresidente) April 5, 2021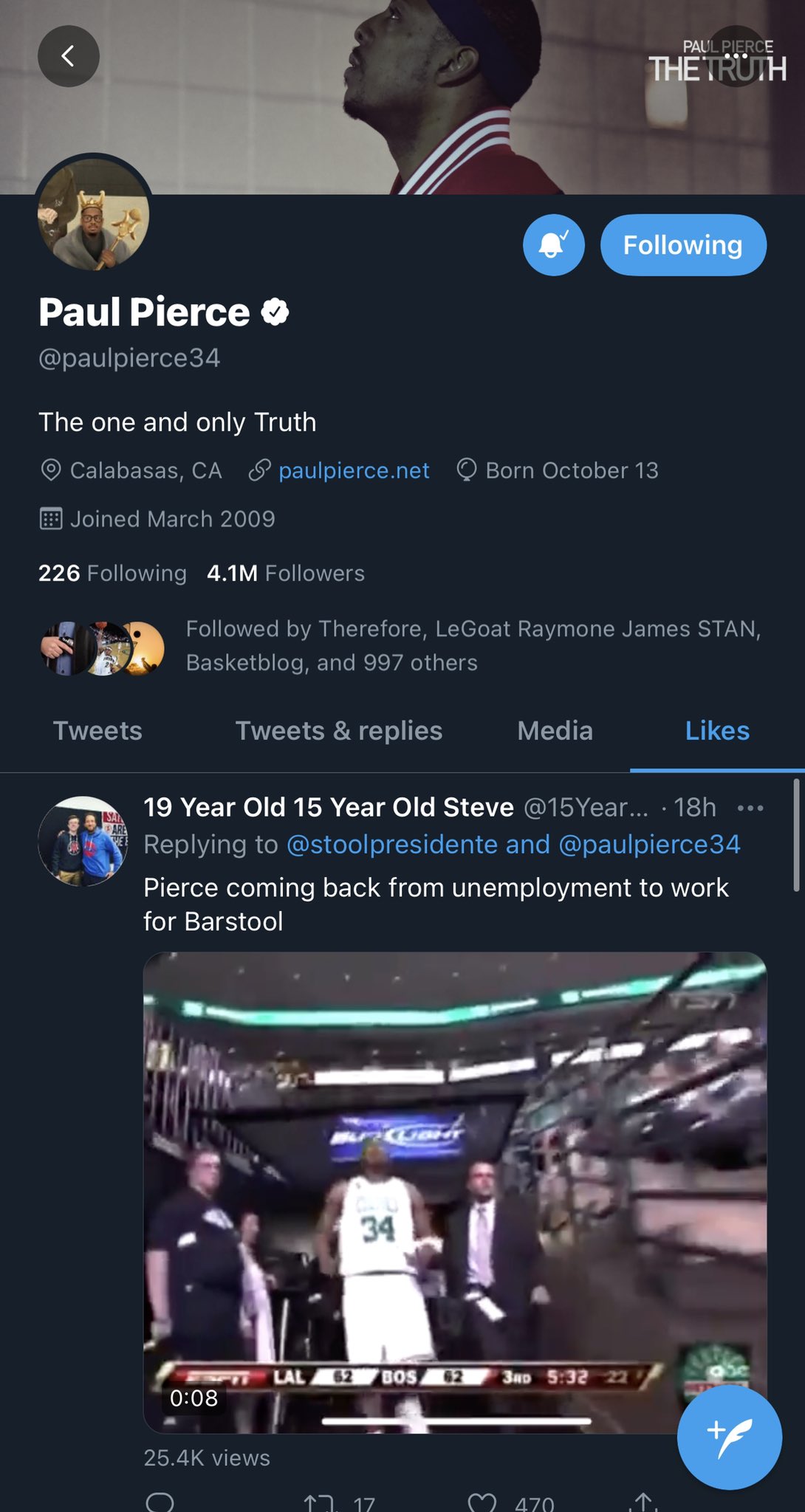 Pierce was initially fired from ESPN after the former All-Star took to social media to post videos of himself hanging out with scantily clad women who were dancing provocatively in the background.
While ESPN may not have the stomach for that kind of entertainment, Barstool certainly seems to.
It will be interesting to see where Pierce ends up. While it appeared his career as a sports analyst was possibly over after his sacking at ESPN, he now looks to be something of a hot commodity.