The wife of Charlotte Hornets forward Gordon Hayward offered some blistering criticism of her husband's team over the perceived lack of protection offered to the team's players.
Robyn Hayward let loose with comments on social media that noted that the Hornets had apparently been minimizing the severity of her husband's shoulder injury.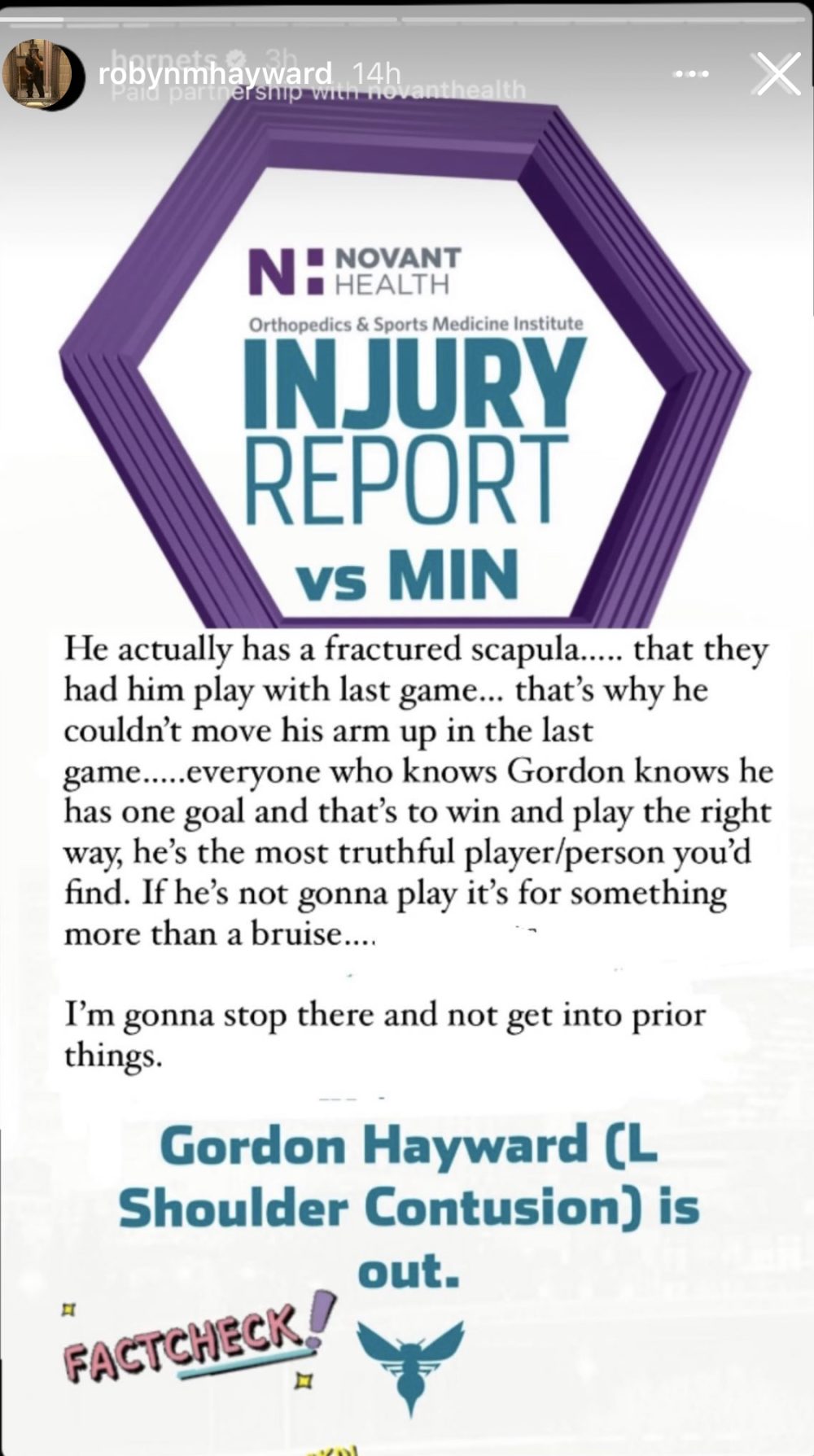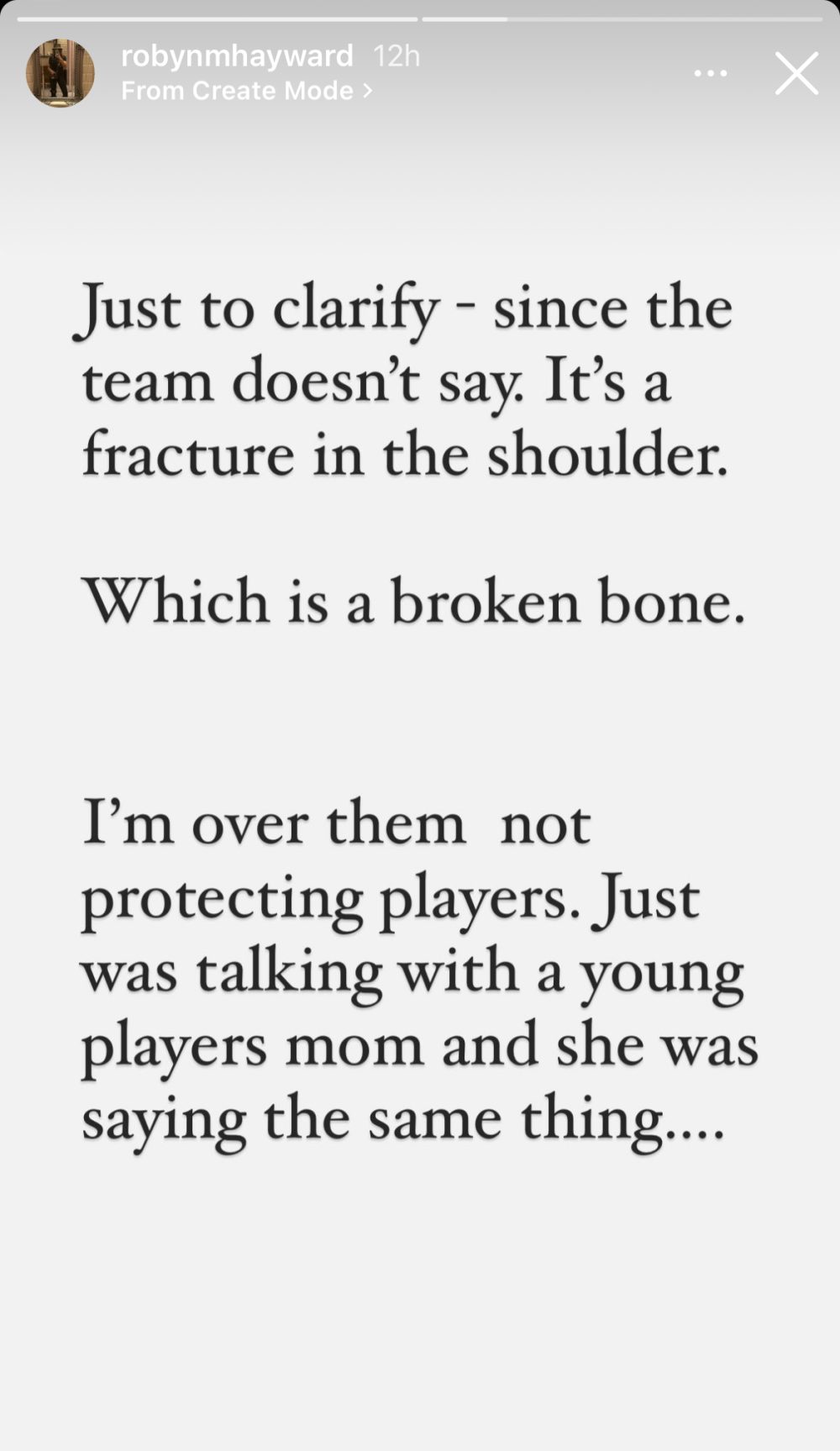 On Friday night, Gordon Hayward's agent confirmed that he is recovering from a fractured left shoulder.
Charlotte Hornets forward Gordon Hayward will be evaluated week-to-week on his return from a fractured left shoulder, his agent Mark Bartelstein of @PrioritySports tells ESPN.

— Adrian Wojnarowski (@wojespn) November 26, 2022
Gordon Hayward is in his third season with the Hornets and first sustained a shoulder injury during the Hornets' game against the Chicago Bulls on Nov. 2.
After sitting out the next eight games, Gordon Hayward returned to the court for the first of three consecutive games on Nov. 18 before being sidelined again.
Despite the lingering issue with his shoulder, Gordon Hayward was able to contribute a total of 40 points, 15 assists and 13 rebounds. After losing the first two games in that stretch, the Hornets then defeated the Philadelphia 76ers on Wednesday night.
Prior to the firestorm that later erupted, Gordon Hayward then sat out the Hornets' game on Friday against the Minnesota Timberwolves.
Gordon Hayward first joined the Hornets in 2020 on a lucrative four-year deal worth $120 million. He's currently earning $30.1 million this season and scheduled to make $31.5 million next season.
That contract came after he had earlier signed an equally lucrative pact with the Boston Celtics in 2017. However, that tenure with the Celtics immediately hit a roadblock when he was severely injured early in his first game with the team during the 2017-18 season.
After sitting out the remainder of that season, Gordon Hayward came back to play in 72 games for the Celtics during the 2018-19 season. However, he has since struggled to stay healthy and hasn't played in more than 52 regular season games in a season since then.
Gordon Hayward has recently been mentioned in trade rumors, though there's no clear indication right now that he'll be traded.
Yet, the outburst by Robyn Hayward appears to show a deep divide in how the Hornets organization is perceived. Whether or not that leads to Gordon Hayward being sent elsewhere remains a question mark.
For now, the Hornets' available players will focus on their next contest on Monday night against Gordon Hayward's former team, the Celtics.