Over the last few days, the Los Angeles Clippers' Paul George and Patrick Beverley have been going back and forth with Portland Trail Blazers superstar Damian Lillard.
Ayesha Curry, the wife of the Golden State Warriors' Stephen Curry, went on social media to remind all three players about the greatness of her husband.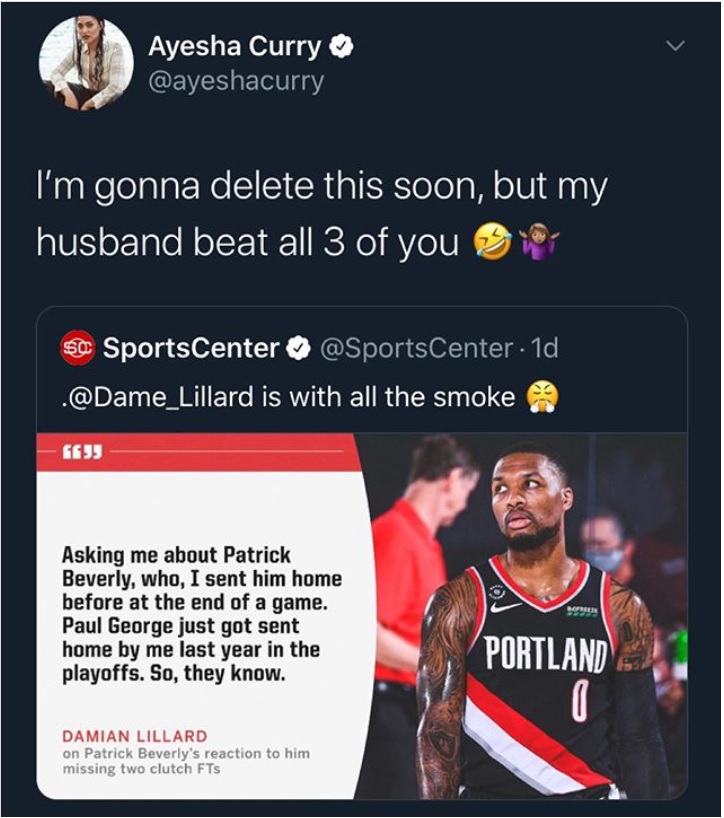 The feud started on Saturday when the Clippers narrowly beat the Blazers 122-117.
With 18.6 seconds remaining in the fourth quarter and Portland down by just one, the normally clutch Lillard missed two free throws, which caused Beverley to clown Lillard loudly from the bench.
Following the game, George and Lillard went at it on social media. The two have some personal history, as Lillard hit a series-winning shot over George in last season's playoffs when the latter was a member of the Oklahoma City Thunder.
Curry, of course, has missed almost all of this season because of a hand injury he sustained in late October.