James Harden wants out of the Houston Rockets and there are plenty of teams that would like to employ the services of the former MVP.
With the Rockets looking to rebuild following a disastrous end to their 2019-20 season, Harden is hoping he can land on a contender now that Houston's championship window has closed.
Teams that wish to trade for Harden will find that the price to land one of the best players in the game will be quite high. But if they can convince the Rockets to take on several draft picks and expiring contracts in addition to a star or two, then maybe Harden can be theirs after all.
At more than $41 million owed to him next season, Harden will be a difficult trade match for many teams. But here are the five best teams that could send a trade package to Houston that would satisfy the Rockets.
5. Boston receives: James Harden, P.J. Tucker
Houston receives: Kemba Walker, Jaylen Brown, two future first-round picks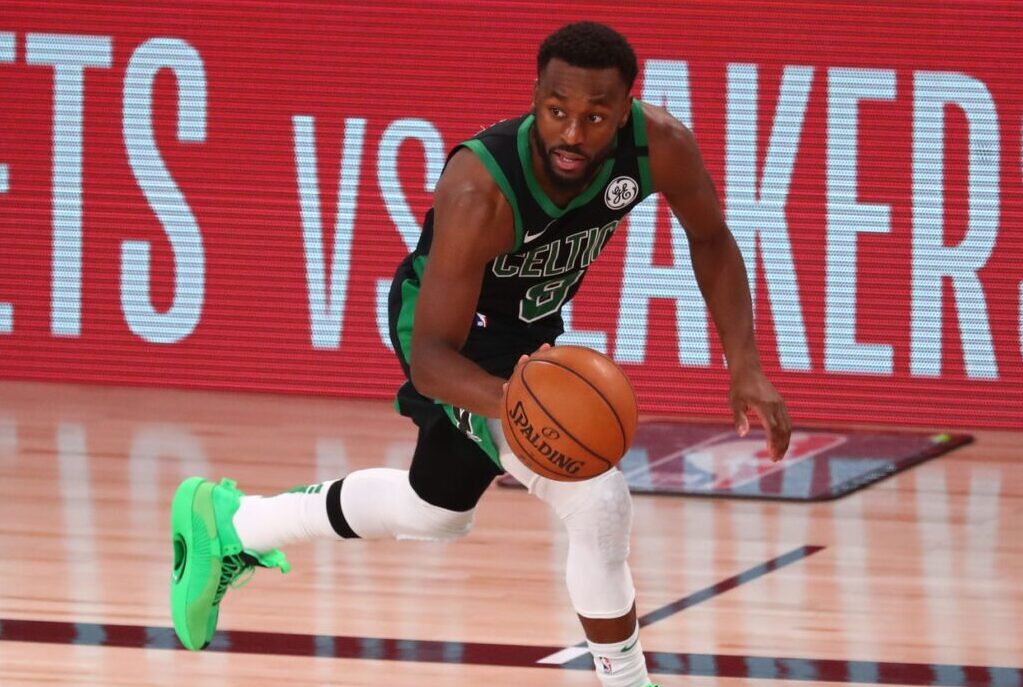 A package of Walker, Brown and a couple of first-rounders should be enough to satisfy the Rockets. A blockbuster trade like this would make the rebuilding process easier with an All-Star and budding star as part of the deal.
The picks are not only insurance should Walker and Brown fail to carry the Rockets to a winning record, the players they select may end up becoming cornerstones as well.
Harden could be the missing piece to the Boston Celtics puzzle that already includes All-Star forward Jayson Tatum. This trade could get them over the hump and into the Finals for the first time since 2010.
As good as Walker and Brown were for the Celtics last season, they aren't anywhere near the vicinity of Harden's star power.
Plus, the Celtics also get Tucker, a veteran who can give the bench a boost when the starters need a breather. The fact that he's on an expiring contract is a bonus as well.
4. Denver receives: James Harden
Houston receives: Gary Harris, Will Barton, Michael Porter Jr., future first-round pick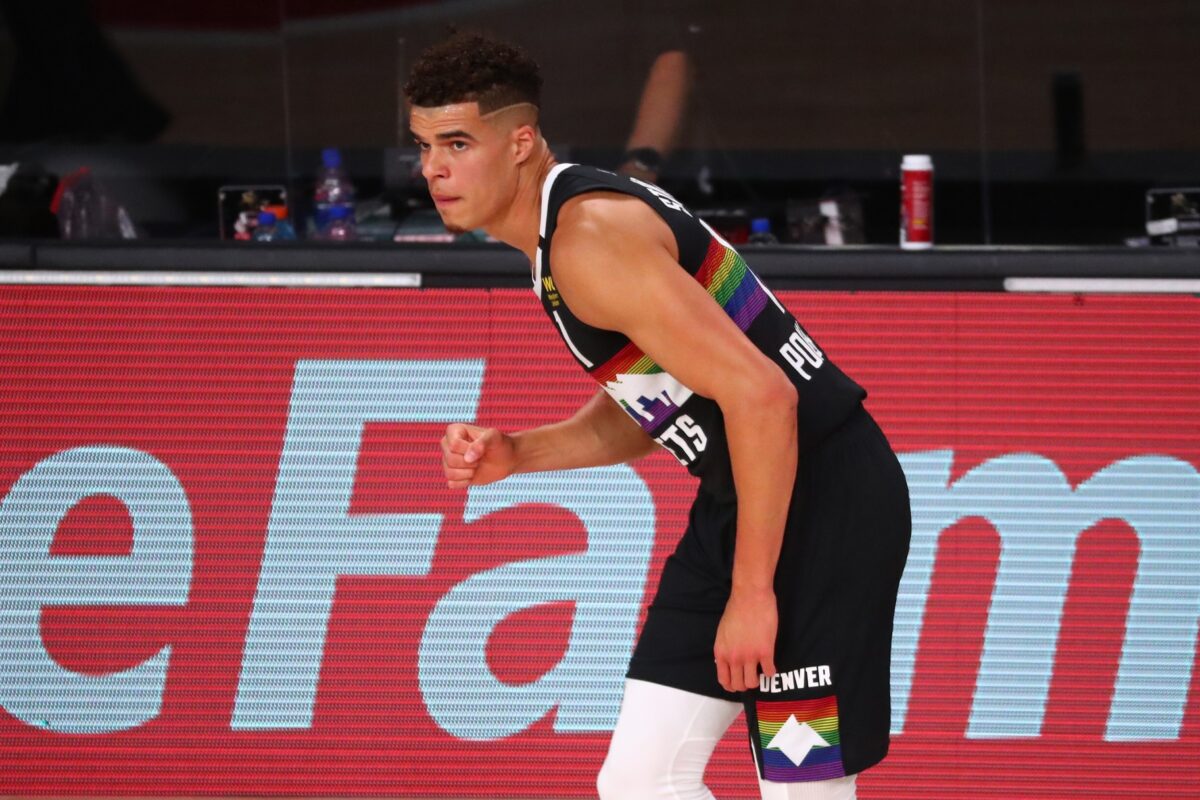 If the Rockets believe Porter Jr. will be a future star, then this trade is a no-brainer for Houston. Porter Jr. blossomed in last year's playoffs with a number of  big games, including a 28-point outing vs. the Utah Jazz in the first round.
He may be ready to take the next step in his development if he becomes part of a young Rockets core in a rebuilding year.
Harris and Barton would form a solid backcourt for the Rockets. The two veterans would be expected to steady the ship especially if the going gets rough for a team that would likely be in the lottery next year.
Adding Harden to an already potent Denver Nuggets offense would boost the team's title hopes immensely. A Big 3 of Harden, Jamal Murray and Nikola Jokic would make Denver a favorite to win the championship next year.
3. Minnesota receives: James Harden
Houston receives: D'Angelo Russell, Jarrett Culver, Josh Okogie, Anthony Edwards, future first-round pick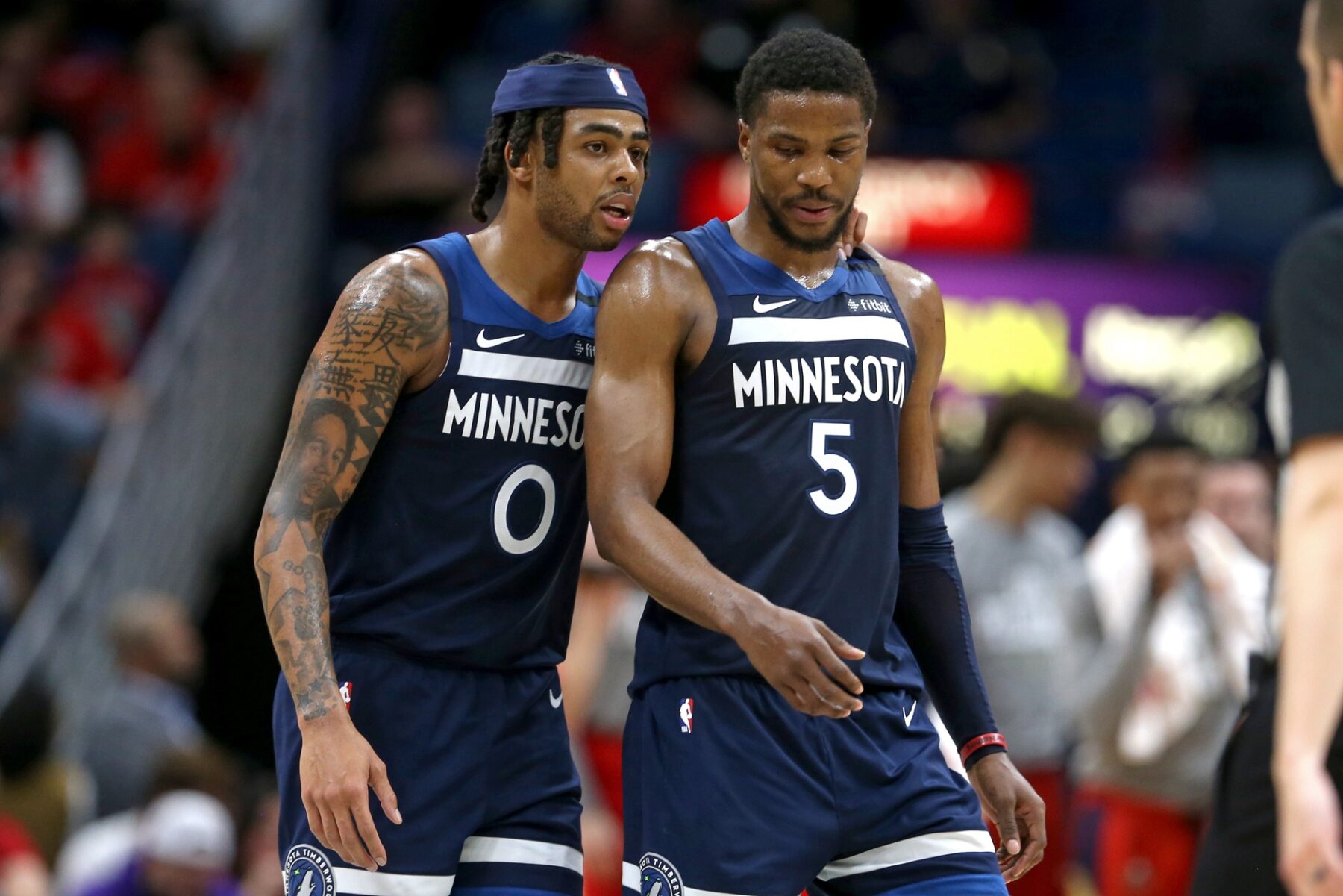 The Rockets' rebuild would get fast-tracked with plenty of young talent on board with a trade with the Minnesota Timberwolves. Culver and Okogie have shown that they belong in this league and both could enjoy long, productive careers.
Russell hasn't found a true home since he was taken with the second overall pick by the Lakers in 2015. Perhaps he can finally settle in Houston if this trade goes down.
He has averaged at least 21.1 points a game the past two seasons and could be due for another breakout season if he is given the reins to the Rockets' offense.
Edwards may or may not be a star, but if Minnesota pursues this trade, it would mean that the organization isn't sold on his potential and instead would rather bank on a sure thing to boost the franchise's image.
Pairing Harden with Karl-Anthony Towns won't guarantee a title, but it could get them close and almost assure them of advancing past the first round of the playoffs for the first time in years.
It would also mean that they're in win-now mode and would have to surround their new star tandem with a team capable of contending for the title. Harden certainly wouldn't approve of this trade if that weren't the case.
2. Los Angeles Clippers receive: James Harden, Ben McLemore
Houston receives: Paul George, Lou Williams, future first-round pick
The Rockets would become George's third team in three seasons if this trade happens. If he gains the trust of Houston fans, George might want to stick around for the remainder of his career.
As the team's top player, he would have to prove once and for all that he belongs in the upper echelon of today's stars.
Williams returns to Houston after playing for them for 23 regular season games during the 2016-17 season.
With the way George fizzled out in the playoffs last season, Kawhi Leonard might be interested in partnering with another star.
A Harden-Leonard combo could potentially give the Los Angeles Clippers their best shot at making the Finals. It would also raise expectations through the roof, as some basketball pundits would probably crown them as Western Conference champs before the season starts.
Joining the Clippers could be Harden's best shot at winning a title if not for the No. 1 trade package on this list.
Hopefully, McLemore would play as well as he did last season when he averaged 10.1 points a night for Houston.
1. Brooklyn: James Harden, P.J. Tucker
Houston: Kyrie Irving, Spencer Dinwiddie, Jarrett Allen, future first-round pick
Harden reportedly wants this trade to happen. But in order to facilitate it, the Rockets reportedly want a star player in the return.
If the Brooklyn Nets are desperate to trade for Harden, then Irving needs to be part of the package. Irving's status as a star has never been questioned despite all the negativity surrounding his off-the-court comments.
Irving and Dinwiddie could form a lethal backcourt for the Rockets. If utilized properly, they could cause plenty of mismatch problems for opponents.
With Dinwiddie playing point guard and Irving as a shooting guard (similar to what the Philadelphia 76ers did with Allen Iverson and Eric Snow back in the early 2000s), don't be surprised if the Rockets rack up more than a few wins than expected.
Allen has shown that he is a rim protector of the highest order with an average of 1.4 blocks per game throughout his career. A first-round pick would be a nice addition, as long as it's unprotected.
Harden would be happy to play alongside Kevin Durant once again. Anytime two former MVPs join forces, they immediately evoke images of multiple championships in the minds of the fans.
If Harden gets his wish, the Nets could become the top team in the Eastern Conference, supplanting the Milwaukee Bucks and last season's Eastern Conference champion Miami Heat as favorites to reach the Finals.