Ja Morant has been suspended for 25 games to start the 2023-24 NBA season for conduct detrimental to the league related to his behavior with firearms.
BREAKING: Ja Morant will be suspended for 25 games, per @ShamsCharania pic.twitter.com/K5emhAUwbE

— Ahn Fire Digital (@AhnFireDigital) June 16, 2023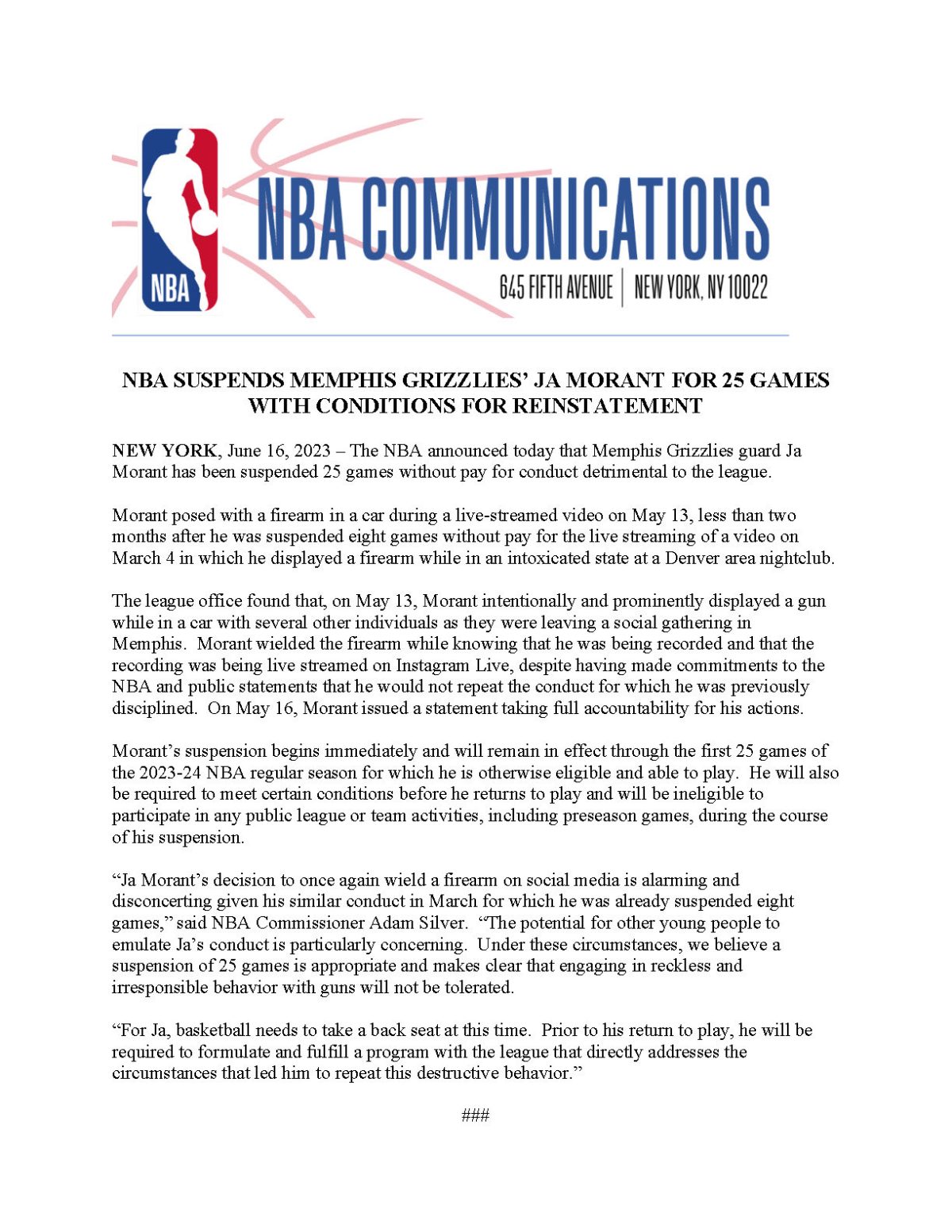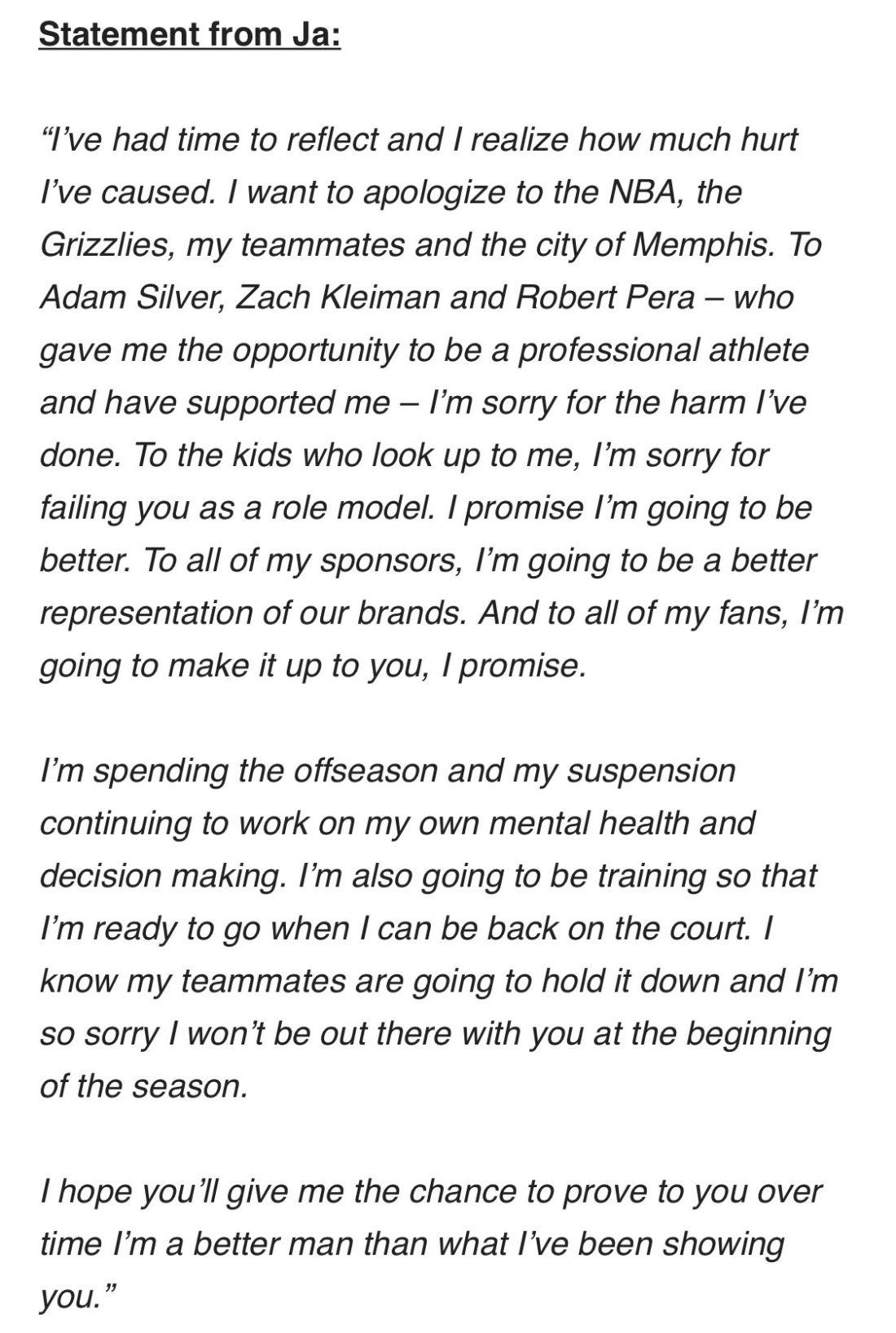 The 23-year-old was seen posing with a firearm in a live-streamed video on May 13, less than two months after he was suspended by the NBA for eight games for appearing with a firearm in a video while in an intoxicated state on March 4.
The suspension begins immediately, and Morant will have to meet certain conditions before he can play again. He is not allowed to appear in any public league or team activities, and the suspension includes the Grizzlies' preseason games.
Morant issued an apology after his second incident with a firearm and publicly took responsibility for his actions in a statement on May 16. Later that month, police conducted a welfare check on him after he made alarming posts on social media.
NBA commissioner Adam Silver earlier this month said he was worried about what Morant would do with his free time if he were given a long suspension.
Morant made his second All-Star team last season and averaged 26.2 points, 5.9 rebounds and 8.1 assists per game. He won the league's Most Improved Player award in the 2021-22 season and was selected to an All-NBA team. The Grizzlies last summer signed Morant to a five-year contract extension worth at least $194 million.
Memphis was eliminated from the 2023 playoffs in the first round by the Los Angeles Lakers, and after the series, Morant said he needed to be more disciplined in his decision-making and admitted that his off-the-court issues had an impact on the organization.
Morant was among the most popular players in the NBA prior to these recent gun-related problems and thought by some to be on his way to being the best player in the league. He also has received varying levels of responses and advice from others who seemingly do not want to see a talent like his wasted.
It will be very interesting to see how Morant responds to this latest punishment and how missing more than a quarter of the regular season will affect his performance on the court when he returns.