In a truly shocking story, Phoenix Suns owner Robert Sarver has been suspended for one year by the NBA and fined $10 million after allegations came to light that exhibited a sexist, racist and general unsafe environment within the Suns organization.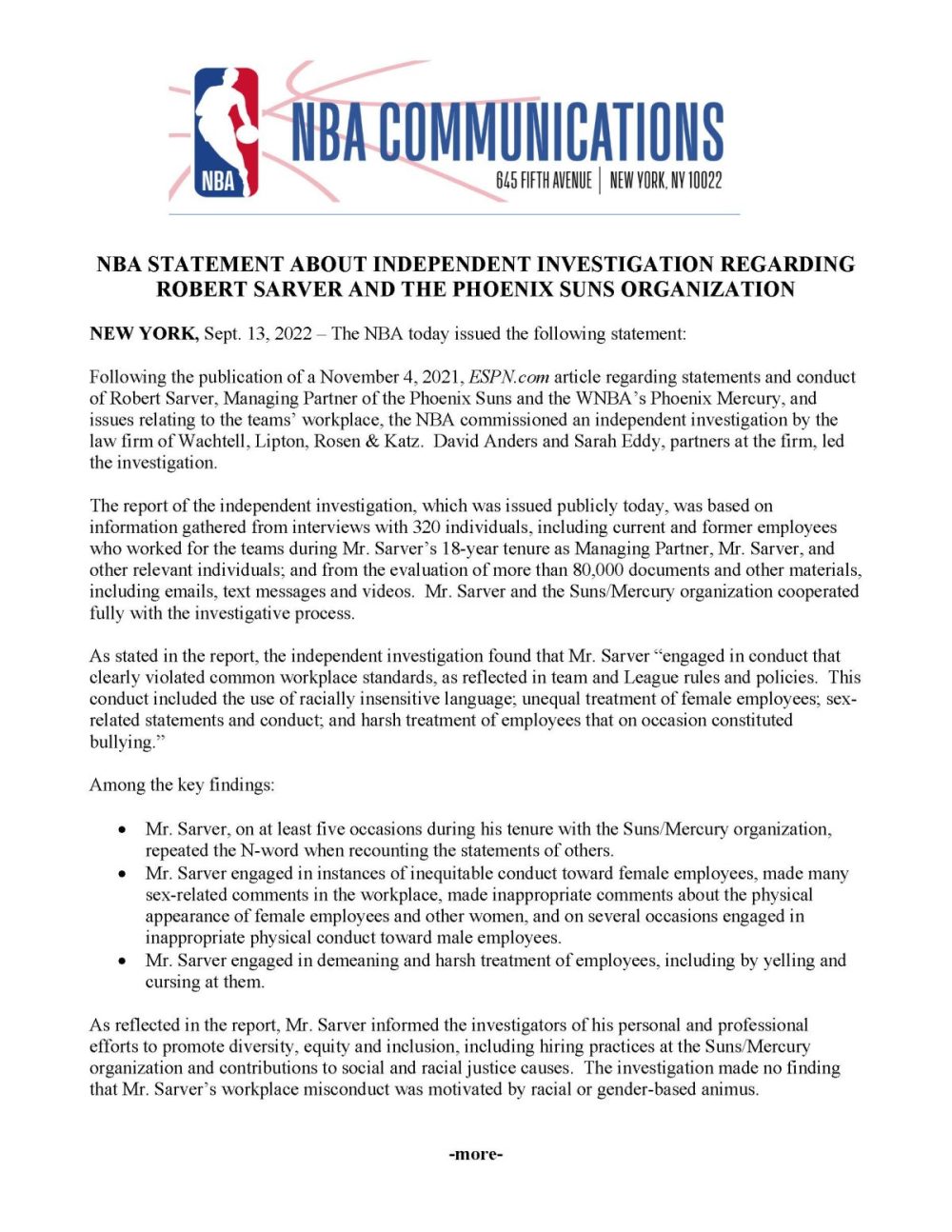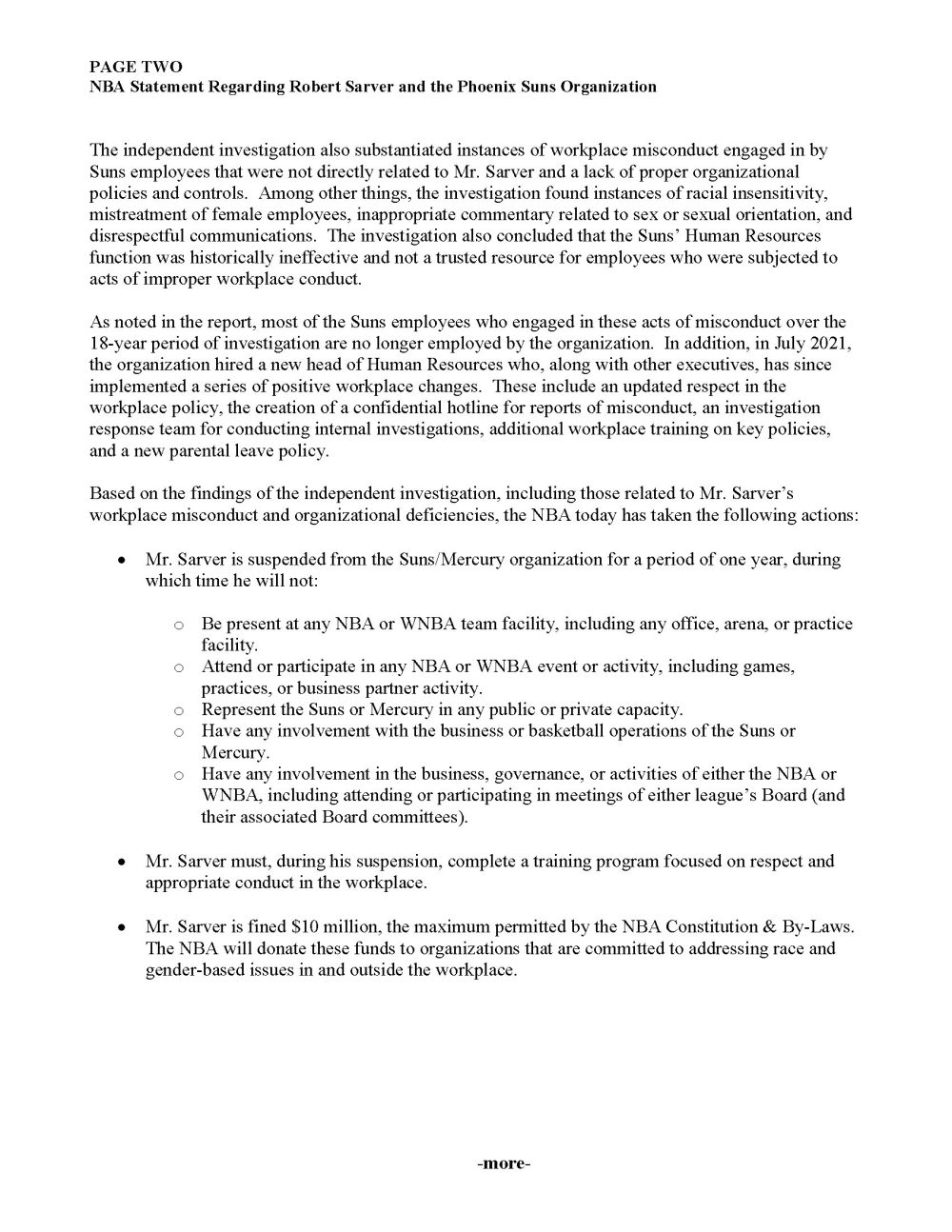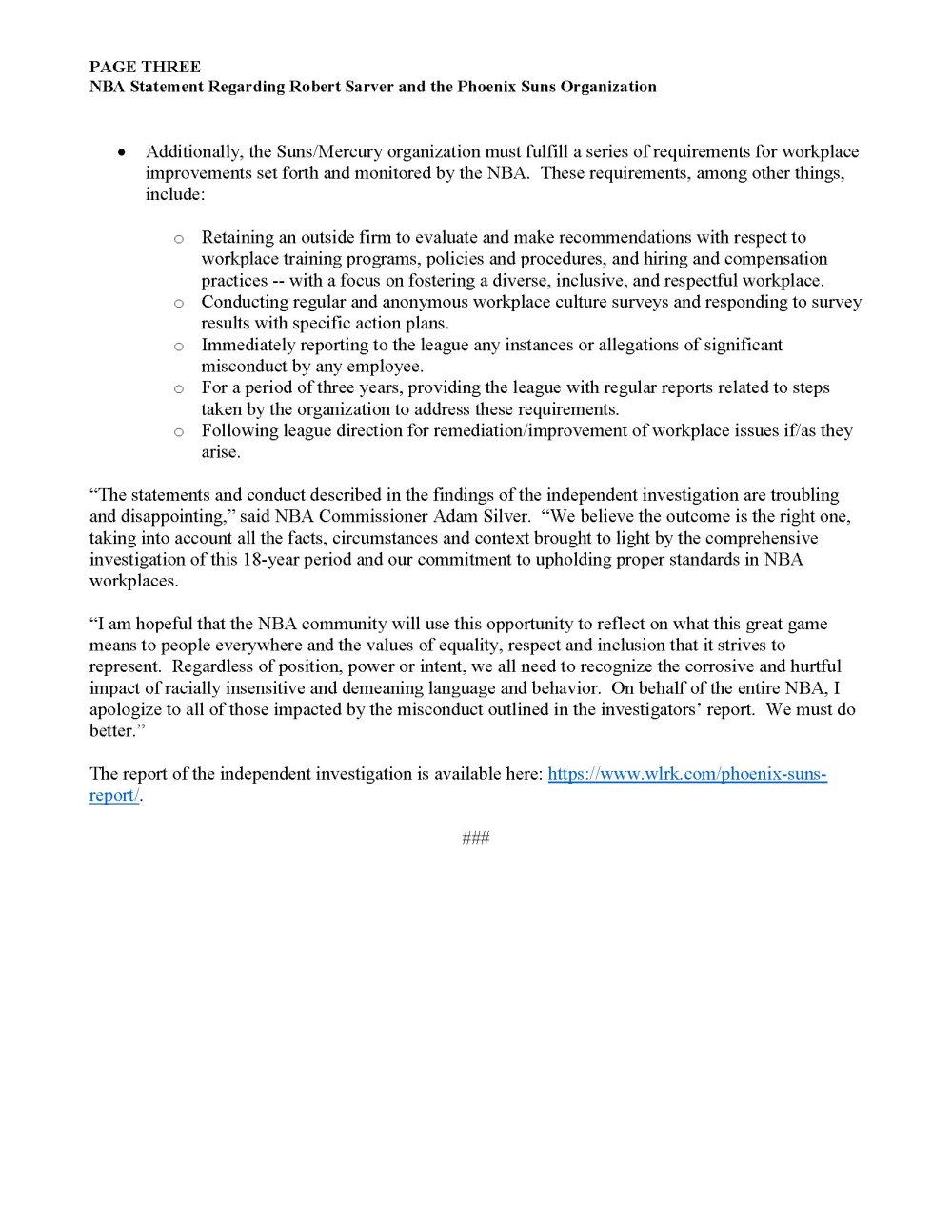 As the statement indicates, Sarver, "on at least five occasions," repeated the N-word when recounting the statements of others.
He also was found to have engaged in sex-related comments and comments about the physical appearances of female employees while engaging in "inappropriate" physical conduct toward male employees.
Sarver also apparently had a propensity for taking part in "demeaning and harsh treatment of employees, including by yelling and cursing at them."
On top of that, Sarver was accused of pulling an employee's pants down in front of the entire organization back in November of last year.
All of the instances discussed in the key findings of the NBA's investigation obviously have no place in the league. At this point, it is interesting that the league has not tried to force a sale of the team in order to part ways with Sarver professionally for good.
That is what the league essentially did back in 2014 after former Los Angeles Clippers owner Donald Sterling was caught making racist remarks in an audio recording.
"The committee unanimously agreed to move forward as expeditiously as possible and will reconvene next week," said NBA executive vice president Mike Bass at the time.
Though Sterling was excommunicated from the league for making racist remarks, it seems Sarver's actions have gone even further. Not only has he proven to be comfortable making inappropriate remarks, but it also seems he has repeatedly shown a willingness to create an unsafe and unwelcoming workplace for male and female employees.
Knowing all that, it seems a one-year ban and $10 million fine is getting off easy.
The money will reportedly go to organizations that are committed to addressing race and gender-based issues in society.
The NBA says it will donate Robert Sarver's $10 million fine to organizations that are committed to addressing race and gender-based issues in and outside the workplace. https://t.co/muOWNWhvI9

— Shams Charania (@ShamsCharania) September 13, 2022
Though that is all well and good, there are likely a lot of fans in and outside of Phoenix clamoring for a more permanent punishment to take place.