The recent antics of some Memphis Grizzlies and Minnesota Timberwolves players have caught the attention of some other people in the NBA world.
It seems that Portland Trail Blazers star Damian Lillard agrees with the opinion of a media company on how "clout and money" have changed the way NBA players act.
View this post on Instagram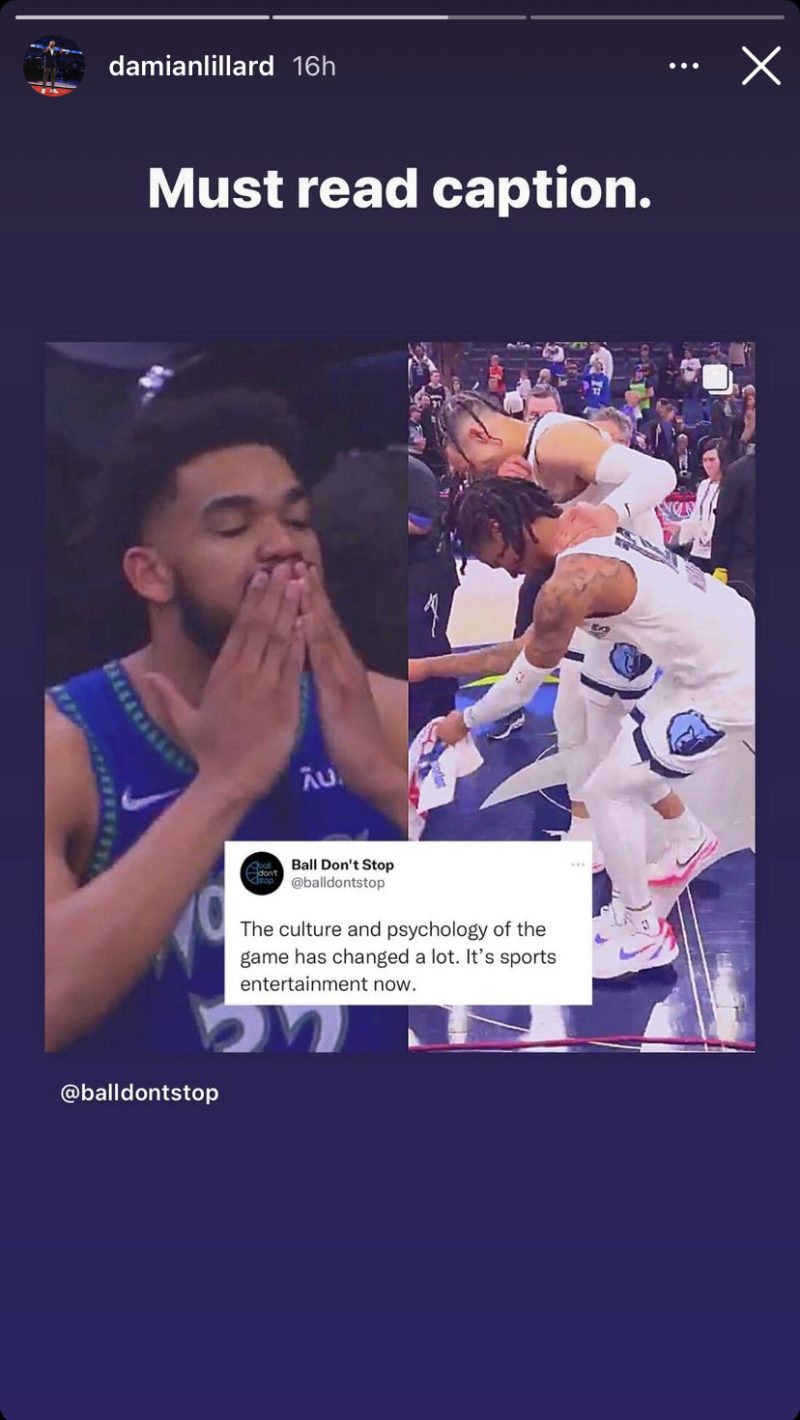 The Instagram post that Lillard seems to agree with references some events that transpired during a first-round series between the Grizzlies and Timberwolves.
For instance, Grizzlies players Ja Morant and Dillon Brooks were seen on video dancing on the Timberwolves logo after Memphis' Game 6 win. That caught the ire of numerous people around the league.
Another thing that happened was Timberwolves center Karl-Anthony Towns blowing kisses to the crowd following the same game. While some felt that the All-Star was simply appreciating his home crowd, others saw it as unnecessary considering the circumstances.
Of course, some might argue that the players were just having fun and living in the moment. However, Lillard apparently does not share that view.
The 31-year-old is entering a crucial offseason, as his window for a potential title run seems to be closing quickly. He played in just 29 games in the 2021-22 campaign because of injury. The Trail Blazers decided to retool their roster by trading away C.J. McCollum before the deadline.
As for Memphis, it will face the Golden State Warriors in the next round of the playoffs.