Just a few days ago, Los Angeles Clippers wing Norman Powell made news when he stated that the Clippers this season are deeper than the Toronto Raptors were when they won the 2019 NBA Finals.
Both Powell and Clippers star Kawhi Leonard were on that Raptors squad that won it all over the Golden State Warriors. Though Powell didn't seem to mean any offense when he compared this season's Clippers squad to the 2019 Raptors, former Toronto big man Jamaal Magloire certainly took it as criticism.
Magloire was a journeyman from 2000 to 2012, and he spent his final year in the NBA with the Raptors. He continues to work with the Raptors to this day and was a part of the organization when it beat the Warriors.
Therefore, it makes sense as to why he feels so passionate about the topic. It's also interesting to note that Magloire does happen to be a Toronto native.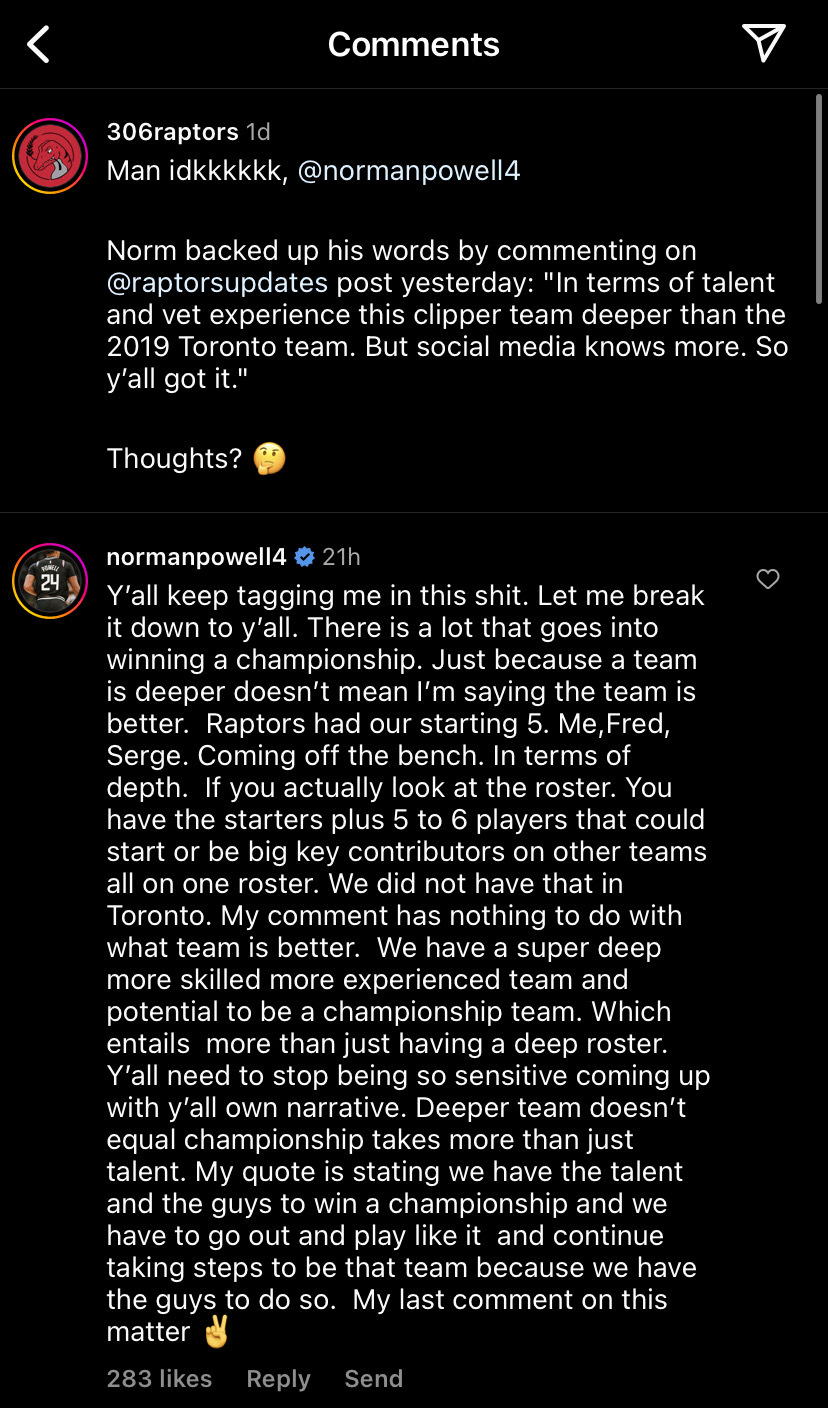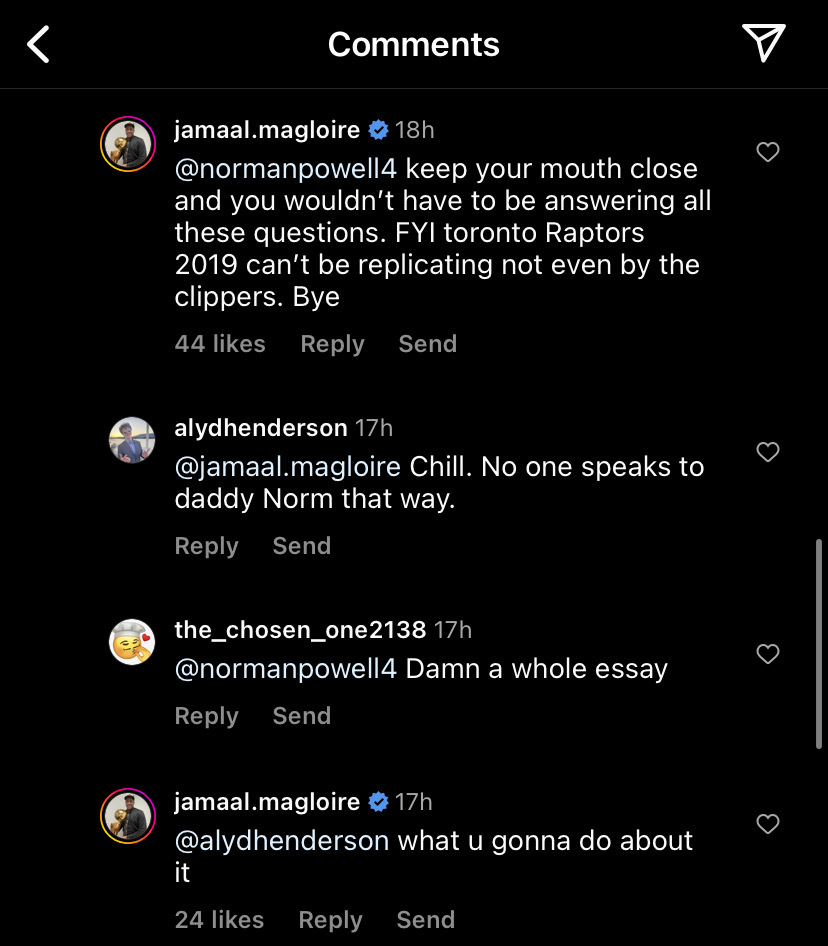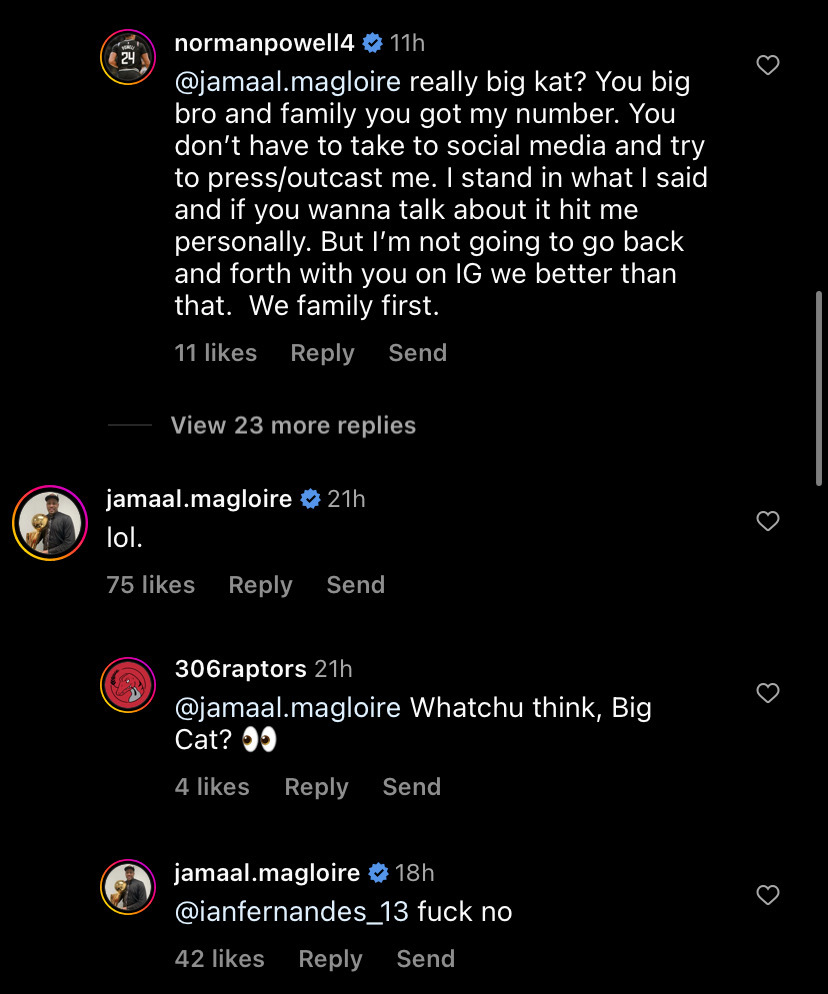 The championship Raptors team was incredibly deep thanks to the likes of Pascal Siakam, Fred VanVleet, Kyle Lowry and more.
In fact, they were so deep that Powell himself didn't get much playing time during the Finals series. In that series, he averaged just 1.8 points and 1.0 rebound in 11.0 minutes per game.
These days, he plays a far bigger role for the Clippers, as he is currently putting 15.6 points per game in the 2022-23 season. He is among the seven Clippers players averaging double digits in scoring.
Though the Clippers are definitely a deep team this season, they have yet to prove that they actually have what it takes to win a title. In fact, they are barely holding onto their playoff spot at the moment. Though they currently hold the No. 6 seed in the Western Conference, just two games separate them from the No. 13 seed in the West.
That means that a quick losing streak by the Clippers and quick winning streak by any team below them in the standings (aside from the bottom two seeds) could lead to the Clippers dropping out of the playoff picture and into the play-in tournament zone or lower.