The Baltimore Ravens bowed out of the NFL playoffs on Sunday after losing to the Cincinnati Bengals, and all eyes are now focused on what will happen with star Lamar Jackson.
Amid the uncertainty regarding his future with the Ravens, Jackson posted an interesting and cryptic message on Instagram.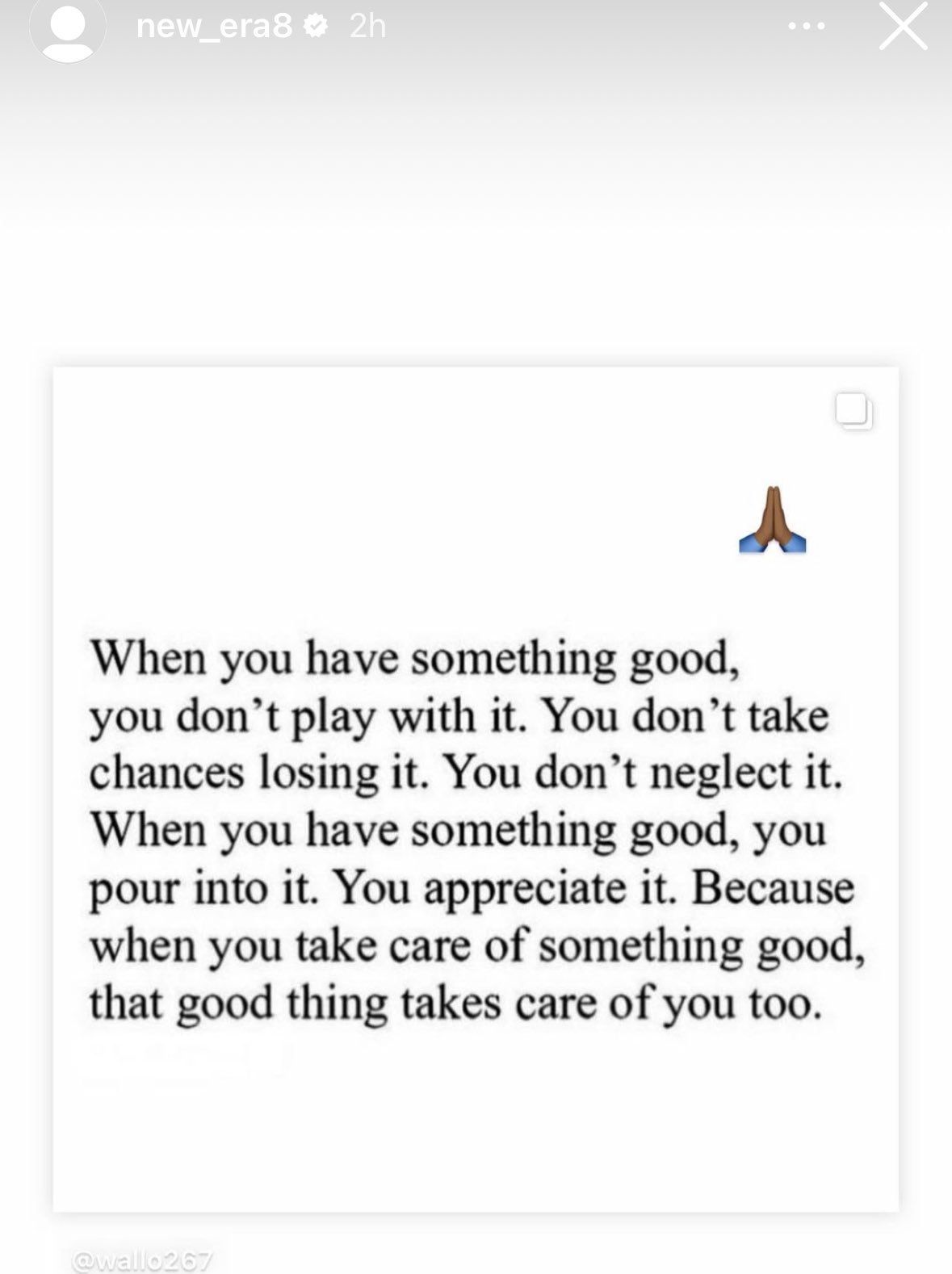 Jackson and the Ravens weren't able to agree to a long-term contract before the season began, and there are plenty of people who believe that he was sitting out games toward the end of the Ravens season in order to protect himself from further injury.
The 2019 MVP suffered a PCL sprain in his team's win over the Denver Broncos in Week 13 and missed the rest of Baltimore's campaign. With so much speculation going on, Jackson himself gave an update last week on the injury.
remains unstable. I'm still in good spirits, as I continue with treatments on the road to recovery. I wish I could be out there with my guys more than anything but I can't give a 100% of myself to my guys and fans I'm still hopeful we still have a chance. 💜💜

— Lamar Jackson (@Lj_era8) January 12, 2023
It seems like the relationship between Jackson and the Ravens has fractured completely. The University of Louisville product reportedly wanted a fully guaranteed contract like the one Deshaun Watson got from the Cleveland Browns, but the Ravens seemingly weren't willing to give him that.
The Ravens organization is surely aware of the amount of speculation that is out there about Jackson's contract status potentially impacting his availability. Yet, head coach John Harbaugh and the front office haven't put that speculation to bed.
"That is absolutely how things are done, except for if your last name is Harbaugh, right?" an exec from another team said, according to The Athletic's Mike Sando. "That is what him and his brother do, and there is one more guy who handles business like that — he wears cutoff-arm sweatshirts with hoodies, and his name is Bill Belichick."
There have been plenty of debates regarding how much the Ravens should pay Jackson. Some believe that he is nothing more than a glorified running back and doesn't have enough talent as a passer to help Baltimore be a real contender.
"Has he improved as a passer?" an evaluator asked, according to Sando. "Sure, but he is a running quarterback, and how is it different than the running back position? It is different in terms of number of hits, but the hits can be worse for a quarterback to take. I just would not commit to him more than a year or two."
Jackson is one of the best dual threats in the league, but he has struggled a bit passing the ball over the last two seasons. During that time, he has thrown for 5,124 yards, 33 touchdowns and 20 interceptions while completing 63.4 percent of his passes.
The former first-round pick hasn't been as effective as he was during his MVP season, but the Ravens still view him as their quarterback of the future and plan to franchise tag him if they can't agree to terms on a deal.
From @GMFB: What's next for #Ravens QB Lamar Jackson? I visited the studio to discuss… pic.twitter.com/ax4Kc7x1oM

— Ian Rapoport (@RapSheet) January 16, 2023
"If they can't do a deal, he will get the franchise tag," NFL insider Ian Rapoport said. "… He is still their quarterback going forward."
Should things change in Baltimore, Jackson likely would find a new home pretty easily, as plenty of teams have dodgy quarterback situations. Per Sando, an NFL executive with ties to the Ravens linked the Houston Texans, Atlanta Falcons and Miami Dolphins to the two-time Pro Bowler.
"There will definitely be a market for Lamar if the Ravens want to trade him," the executive said. "I was thinking maybe Houston. They have a ton of draft capital. Atlanta comes to mind. Lamar going back home to Miami would be amazing if they could find a way."
Jackson's situation will be one of the more interesting ones to follow along as the offseason gets closer and closer.