On Thursday, the NFL announced strict new COVID-19 rules that will cause a team to forfeit a game if it has an outbreak among unvaccinated players.
As a result, Buffalo Bills wide receiver Emmanuel Sanders got vaccinated against the disease.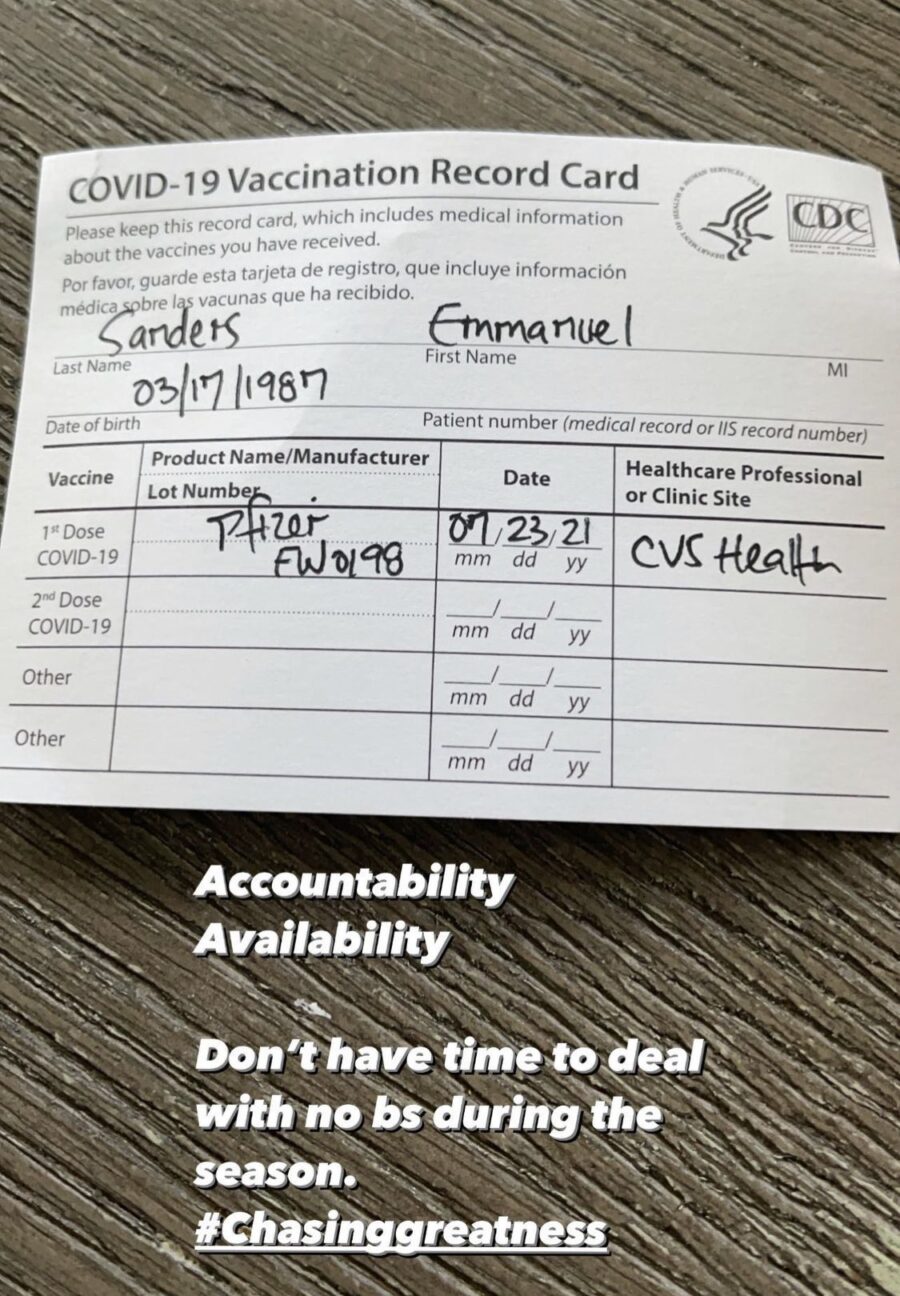 Sanders' message echoed what his Bills teammate Stefon Diggs had written on Twitter on Thursday about accountability and availability.
accountability … availability

— DIGGS (@stefondiggs) July 22, 2021
Another one of Sanders' teammates, Cole Beasley, has been very vocal about not wanting to receive the vaccine, which has angered many fans.
As of late July, roughly half of all Americans have been fully vaccinated against COVID-19, but the vaccination rate is well short of the herd immunity threshold that health experts have cited.
As a result, the delta variant is currently spreading rapidly across the globe, causing high infection and hospitalization rates among the unvaccinated.
Last season, as a member of the New Orleans Saints, Sanders missed some time due to the NFL's COVID-19 health and safety protocols.
In March, the Buffalo Bills signed the 34-year-old to build on their successful 2020 season. They finished 13-3 last year thanks to a breakout season from quarterback Josh Allen.
The Bills are hoping that during this upcoming season they will be able to improve even more and make it to the Super Bowl.