Tampa Bay Buccaneers quarterback Tom Brady took a shot at the National Football League Players Association (NFLPA) for its decision to allow the announcement of the league's new broadcasting deal to follow the 2021 salary cap announcement.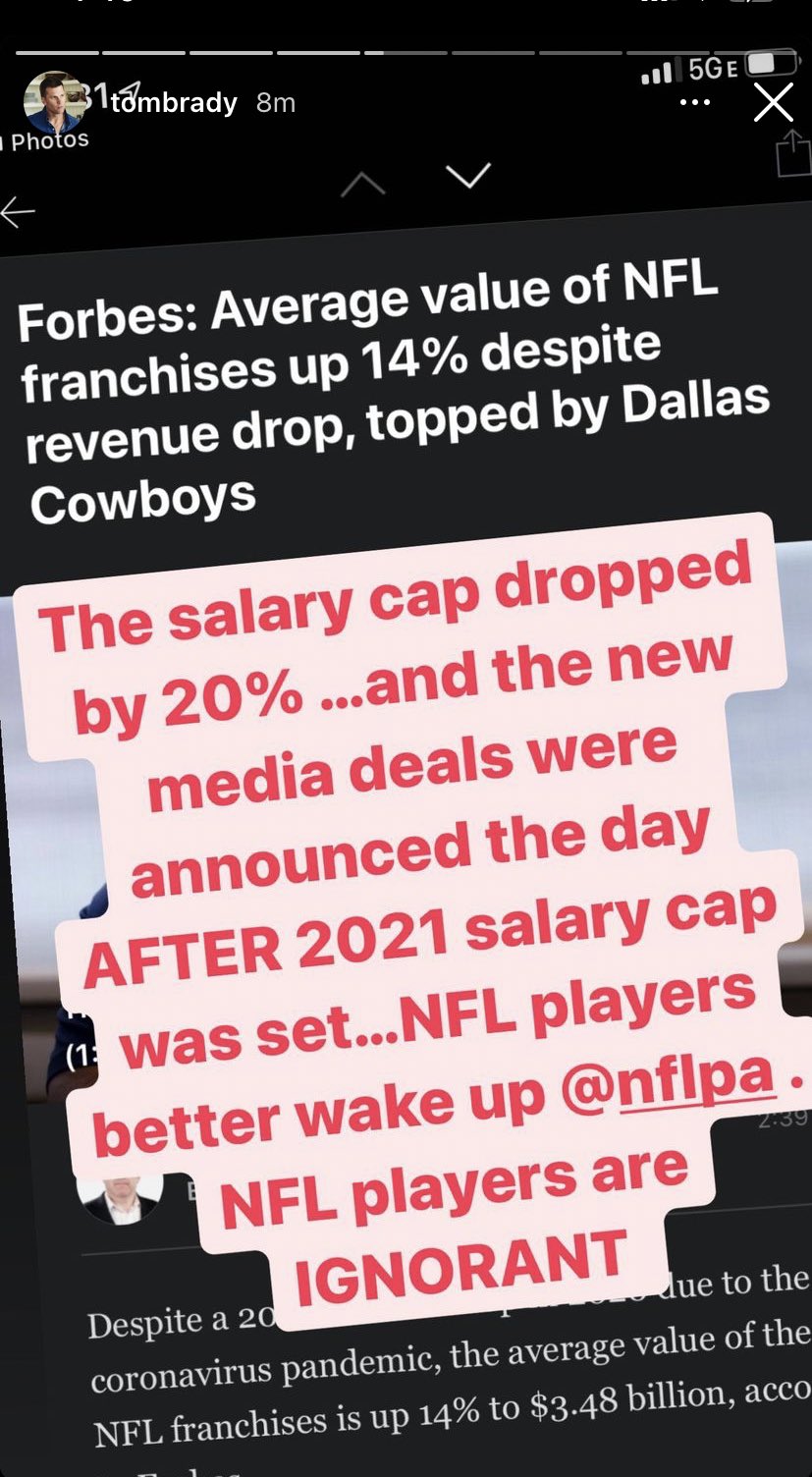 Brady's emphatic comments came after a recent report from Forbes stated that the average value of NFL franchises went up 14 percent from last year.
Since the vast majority of NFL games during the 2020 campaign were played before either no fans or limited crowds because of the COVID-19 pandemic, ticket revenues dropped significantly.
Yet, it's clear that NFL teams were able to weather the unprecedented situation because of their current broadcasting deal and have actually seen gains in franchise value.
Starting in 2023, NFL teams will begin a lengthy broadcasting deal that's worth over $100 billion, which will add even more value to the already lucrative setup for team owners.
Since ticket revenues are expected to return to normal for the 2021 season, the players should have larger salary caps in the years ahead. However, for the 2021 campaign, their collective salaries will take a hit.
Brady is set to make about $41.1 million for the 2021 season, so his financial situation isn't really affected by the NFLPA's timing. Yet, he's making sure that the union is aware of his aggravation over the setup.