An adult website has offered Brooklyn Nets superstar Kyrie Irving a lifetime VIP subscription if he changes his mind and receives the first dose of the COVID-19 vaccination.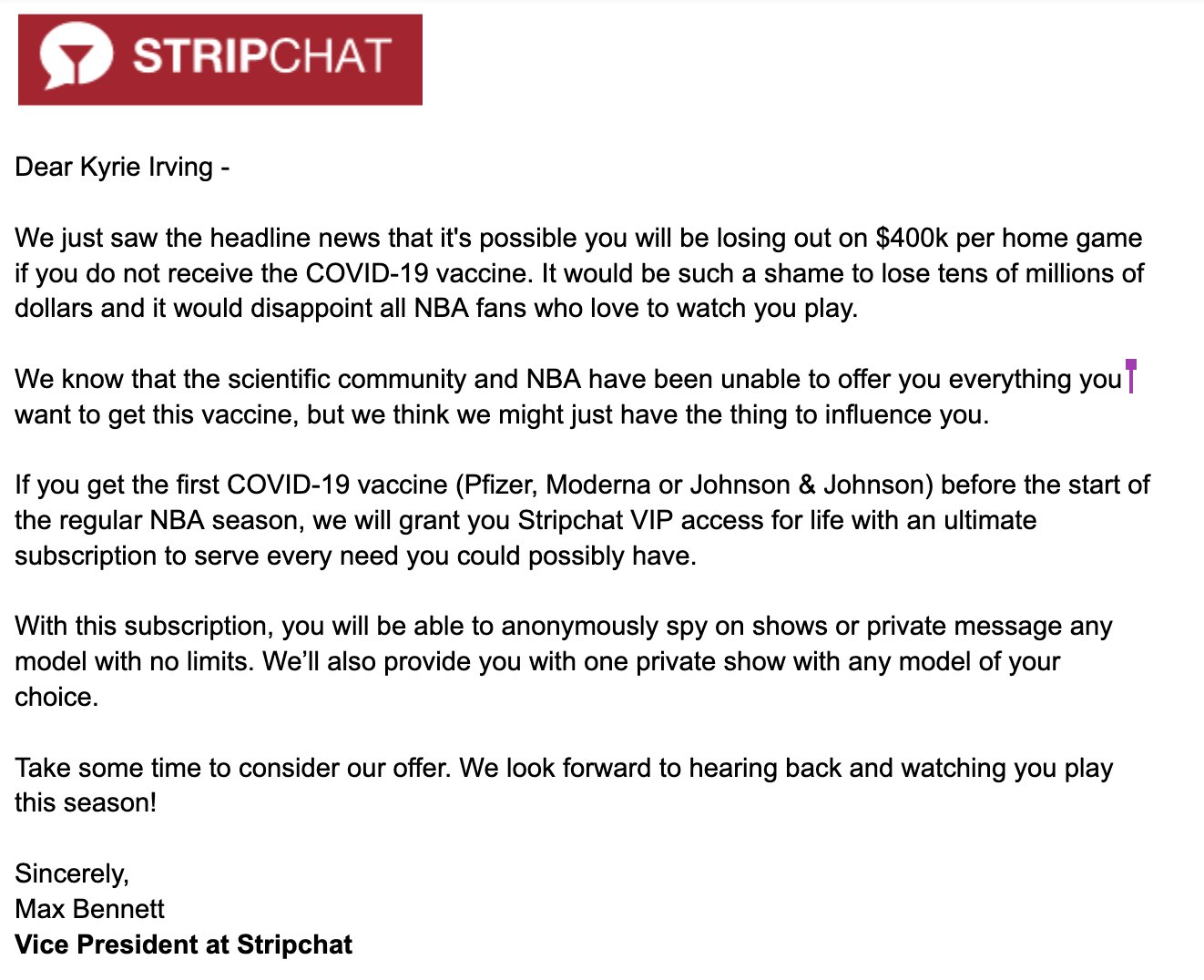 Irving is reportedly one of the many players in the league that is still unvaccinated against COVID-19. He also recently began liking anti-vaccine Instagram posts.
The website is surely getting some free publicity for this stunt.
Exactly how emphatic Irving is in his beliefs about vaccinations is about to be tested. That's because on Wednesday, the NBA indicated that players won't be paid for games they miss due to their unvaccinated statuses.
In Irving's case, he would lose a large part of his huge $34.9 million salary, which is likely more motivation than a lifetime subscription to an adult website.