With Brooklyn Nets guard Kyrie Irving set to pursue a new sneaker deal, basketball insider Brandon "Scoop B" Robinson is indicating that New Balance may win the expected competition.
New Balance could be a player in the Kyrie Irving sneaker free agency campaign, I'm hearing ➡️ https://t.co/Uu0onKLwua https://t.co/QeWlXB3dHU pic.twitter.com/kX2Nw7VkDk

— 👑 Brandon "Scoop B" Robinson (@ScoopB) December 8, 2022
"Kyrie Irving, as reported, is no longer a Nike athlete," Robinson said. "I'm told that a sneaker company that many should be paying attention to is New Balance. Stay tuned for that."
Irving's connection to Nike was officially severed earlier this week when the company terminated the deal that was set to expire next year. That decision came after Nike had suspended the relationship in the wake of another yet controversy involving the talented guard.
After the decision was made to end his current deal with Nike, Irving issued a statement on social media that spoke directly to his fans.
Anyone who has even spent their hard earned money on anything I have ever released, I consider you FAMILY and we are forever connected.
it's time to show how powerful we are as a community.

🤞🏾♾

— Hélà (@KyrieIrving) December 5, 2022
Nike's suspension of its contract with Irving was sparked by the veteran's seeming promotion of a film that was deemed anti-Semitic in nature. Last month, Nike co-founder Phil Knight appeared to have already made his decision to end their partnership with Irving.
"Kyrie stepped over the line," Knight said. "It's kind of that simple. He made some statements that we just can't abide by and that's why we ended the relationship. And I was fine with that."
Both Nike and Irving have been affected financially by the decision, with the company stopping plans to release its Kyrie 8 shoe.
Irving's connection with Nike began back in 2011 when he was the top overall pick in the 2011 NBA Draft. His first signature shoe with the company was released three years later, and he was reportedly making $11 million a year under the now-terminated contract.
Kyrie Irving's shaky history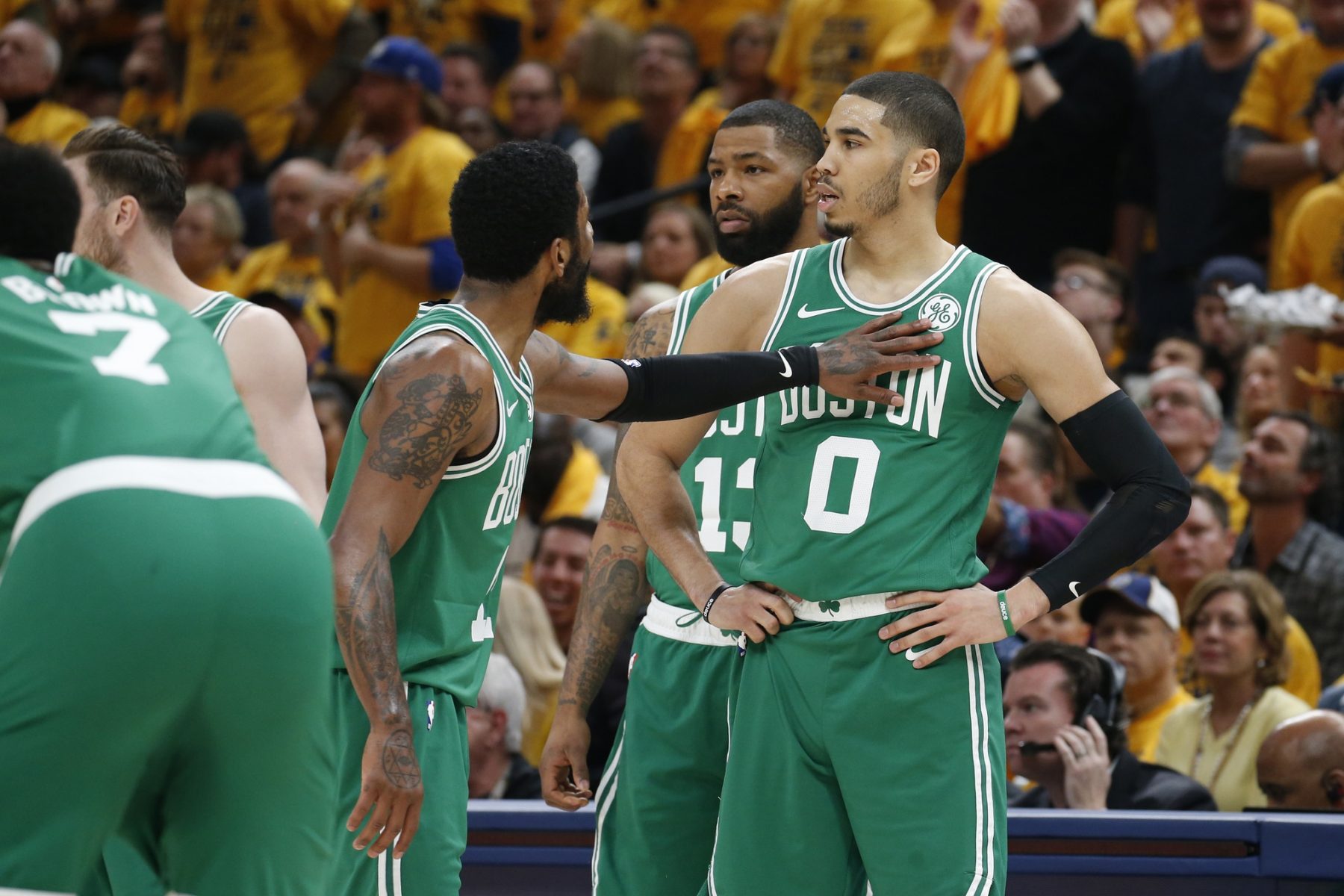 The 30-year-old Irving's career has been especially tumultuous in recent years and a far cry from the pinnacle of his game-winning shot in Game 7 of the 2016 NBA Finals.
Just one year after that iconic moment, Irving asked to be traded from the Cleveland Cavaliers and was subsequently dealt to the Boston Celtics. That relationship started off on a promising note but quickly went sour, leading the Irving signing with the Nets as a free agent in 2019.
Then, in the wake of the COVID-19 pandemic, Irving's controversial stance on the vaccine for the highly contagious virus became a major headache for the Nets.
After Irving refused to take the vaccine, he was first kept off the court by the team. After that decision was reversed, Irving faced an extended period in which he was unable to play in home games because of a New York City vaccine mandate.
In addition to his sneaker free agency, Irving is currently set to become a basketball free agent at the end of the 2022-23 campaign. What sneakers he'll be wearing next season is now as big a mystery as what uniform he'll be wearing.