The NBA is celebrating its 75th season, and in honor of that, the league recently revealed its list of the 75 greatest players in NBA history.
Golden State Warriors superstar Klay Thompson was left off the list, and he's not happy about it. He has made his feelings known on social media.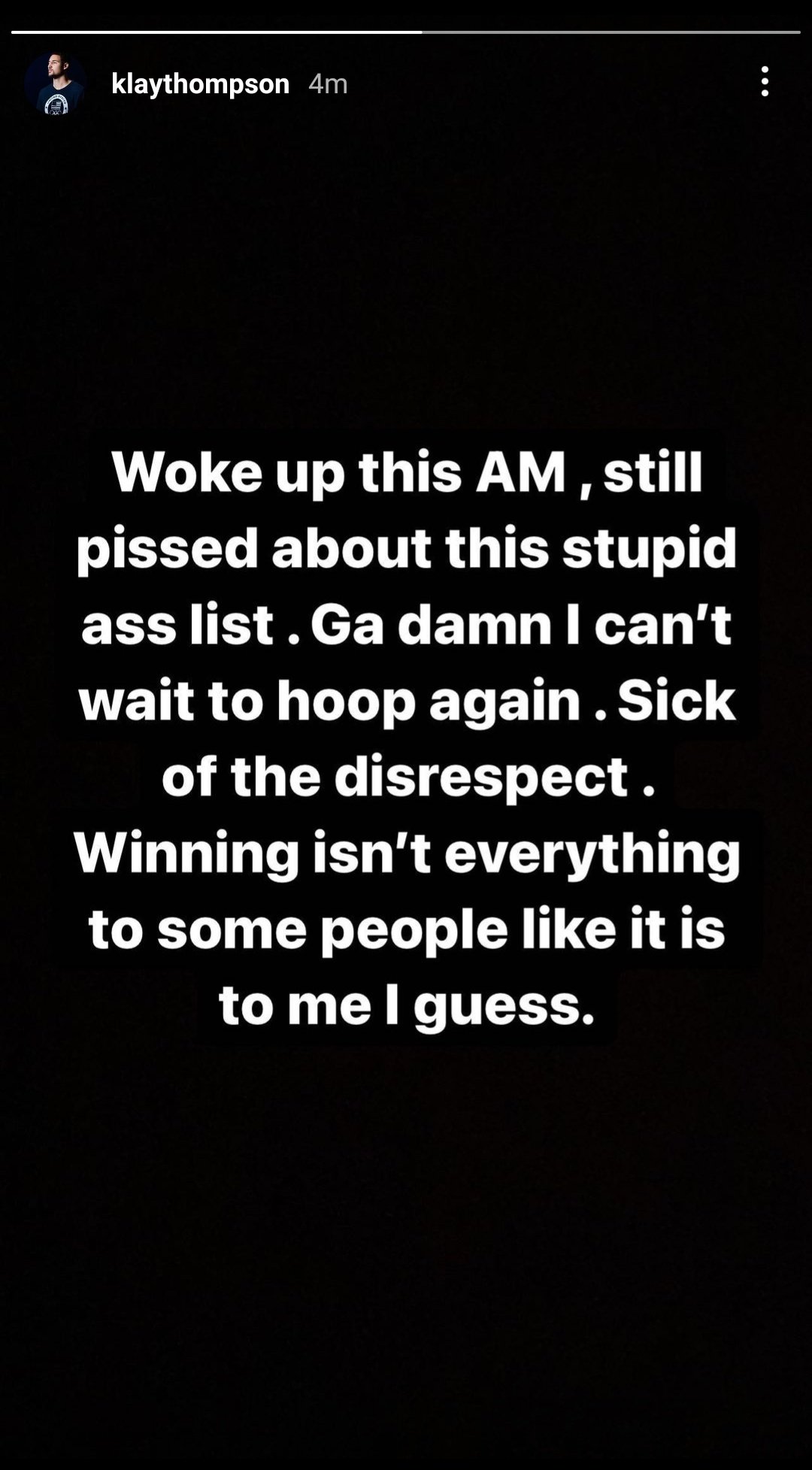 Thompson is clearly motivated to get back on the floor and prove the naysayers wrong. As soon as he returns, it seems like he'll be playing with a chip on his shoulder.
The sharpshooter hasn't played in an NBA game since the 2018-19 season due to some devastating injuries. He's one of the best 3-point shooters of this generation, as he has a career shooting clip of 41.9 percent from beyond the arc.
Moreover, he has five All-Star selections under his belt, and he has also won three NBA titles. He was a crucial part of Golden State's dynasty run a few years ago.
Thompson has career averages of 19.5 points, 3.5 rebounds and 2.3 assists per contest. He's expected to return to game action at some point this season, and when he does, he'll look to help the Warriors compete for this season's NBA title.