Every time a new NBA season starts, many young players around the league talk about taking their games to the next level. But while many talk about it, only a few of them truly become about it.
Almost two weeks into the 2020-21 NBA season, there are several players who are moving on up, and in doing so, they are giving their respective teams some real hope of a prosperous new year.
1. Jaylen Brown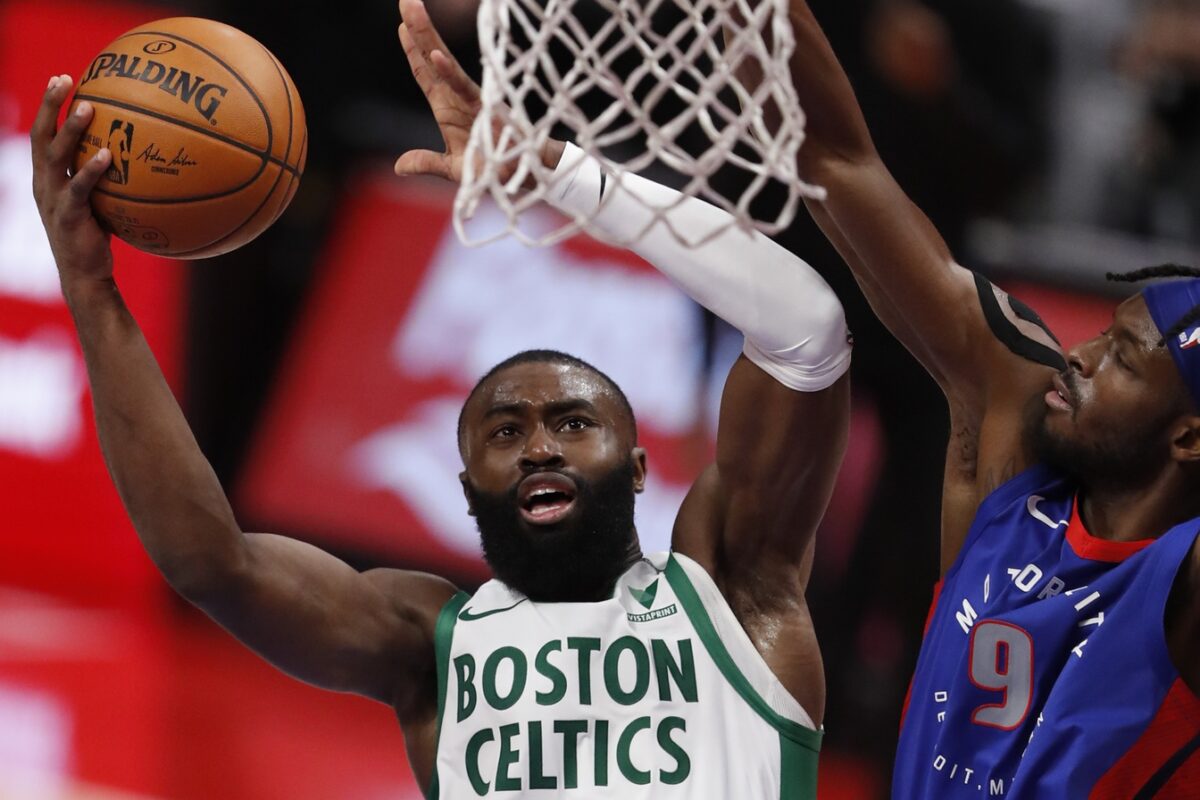 Brown has been a nice prospect ever since the Boston Celtics chose him with the 3rd overall pick in the 2016 NBA Draft. In his first few seasons, he put up modest numbers, but last season, Brown averaged 20.3 points a game.
So far this season, the University of California, Berkeley product has been playing like a superstar. Through the first seven games of the new campaign, he's averaging 28.0 points a game while shooting a blistering 59.8 percent from the field.
Brown still has plenty of room for improvement. He's still a mediocre free-throw shooter, and he can continue to get better on the defensive end, although he is averaging 1.7 steals a game in the first seven games of the 2020-21 season.
If he and Jayson Tatum consistently play at superstar levels for the rest of the season, the Celtics could have a real shot at winning their 18th NBA title.
2. Collin Sexton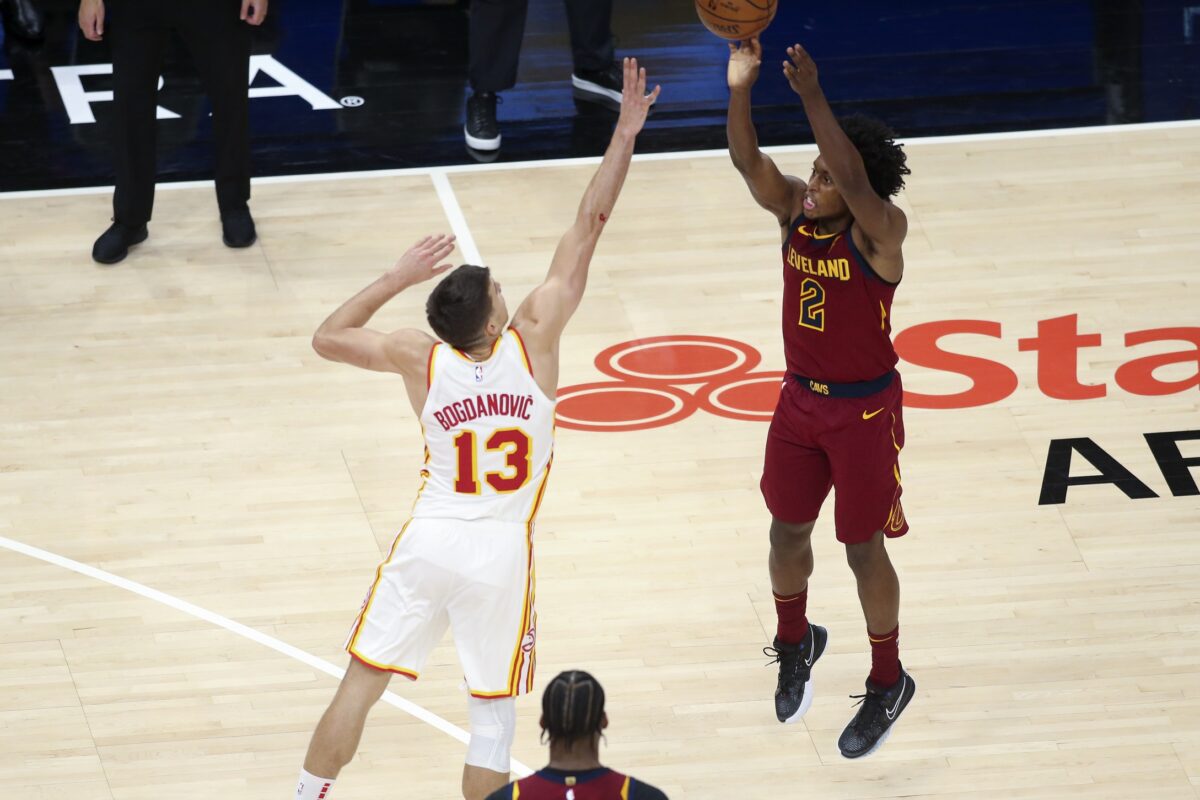 A big part of the Cleveland Cavaliers' rebuilding hopes rest on the shoulders of third-year guard Sexton.
He looked good last season, but so far this season he's been outstanding, putting up 26.0 points a game while breathing fire from 3-point range, making 55.0 percent of his attempts from beyond the arc.
He has also stepped up his efforts on the defensive end, averaging 1.5 steals a game so far this season. At just 6-foot-1 and 190 pounds, defense has always been a big concern with Sexton.
But thanks to his improved production, the Cavs are a surprising 4-2, putting them just one game behind the first-place Philadelphia 76ers as of this writing.
3. Christian Wood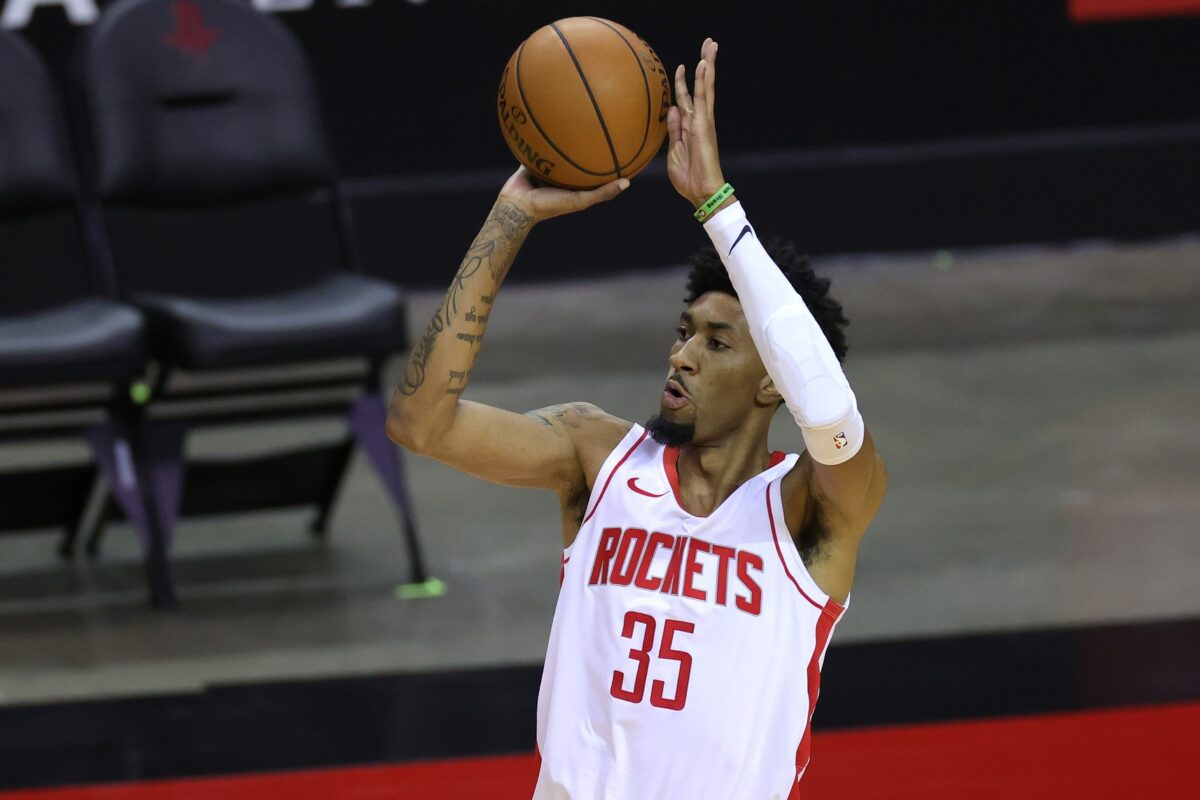 After two non-descript seasons at the University of Nevada, Las Vegas, 6-foot-10 forward Wood went undrafted in 2015. He drifted around from team to team in his first few seasons and looked to be nothing more than a journeyman.
But last season he started to grow, averaging 13.1 points and 6.3 rebounds in 21.4 minutes a game for the Detroit Pistons.
After getting traded to the Houston Rockets in November, Wood is blossoming in Texas. In four games this season he's putting up 23.8 points, 10.8 rebounds and 2.3 blocks per game.
His ability to protect the rim, stretch the floor and finish strong at the rim has given the Rockets some new hope amidst the ongoing James Harden saga.
4. Julius Randle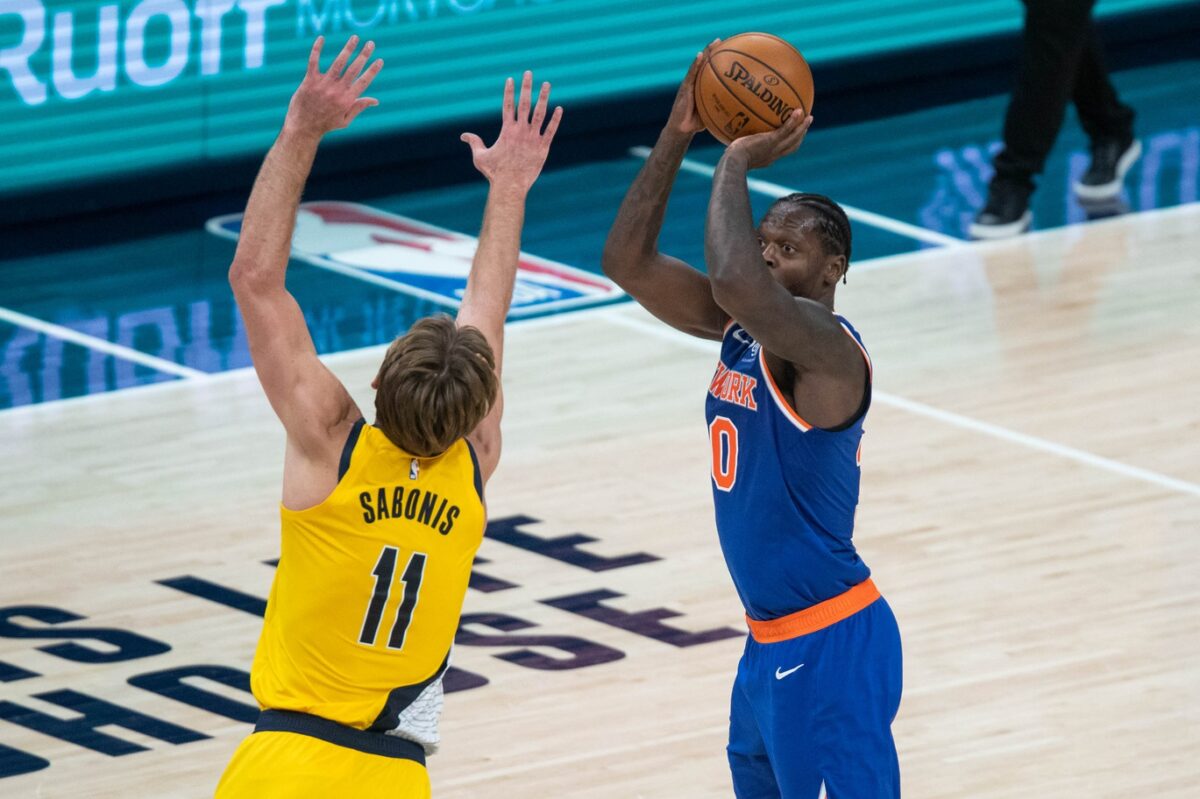 Randle has been an intriguing prospect ever since being a lottery pick in the 2014 NBA Draft. In his first few seasons, he flashed his ability to handle the rock, finish in the paint and rebound, but he never truly put it together.
He put up strong numbers the last two seasons, but so far this season with the New York Knicks, he has flashed a couple of new dimensions to his game.
It's no surprise he's averaging 21.2 points and 10.5 rebounds a game in the first six games of the new campaign. However, his 7.2 dimes a game have made some heads turn across the Big Apple. He's also hitting 50.0 percent of his 3-pointers, which is impressive considering that he's always been a poor outside shooter.
Thanks in large part to Randle and his new love for hitting the open man, the Knicks are a solid 3-3, and for the first time in a long time, there's a trickle of hope for long-suffering Knicks fans.
5. Terry Rozier
Last season, Rozier had a breakout campaign for the Charlotte Hornets. Forced to carry the team's scoring burden after the departure of Kemba Walker, Rozier averaged 18.0 points a game and made 40.7 percent of his 3-pointers.
In the first six games of the 2020-21 season, the Ohio native has turned things up by putting up 23.2 points a game and increasing his 3-point shooting accuracy to 45.1 percent.
There were some whispers that Rozier was going to be traded to the Los Angeles Clippers during the offseason, but at least for now, he's staying put in North Carolina.
With new addition Gordon Hayward playing well and rookie LaMelo Ball showing promise, perhaps Rozier can give the Hornets a shot at reaching the NBA's play-in tournament if he continues to play at this new level.