Utah Jazz big man Hassan Whiteside recently revealed that he once had $30,000 invested in Shiba Inu, a form of cryptocurrency.
The value of that cryptocurrency has skyrocketed over the past year.
Unfortunately for Whiteside, he sold his investment before he was able to reap the benefits of the price spike. He explained that he's "sick" about it.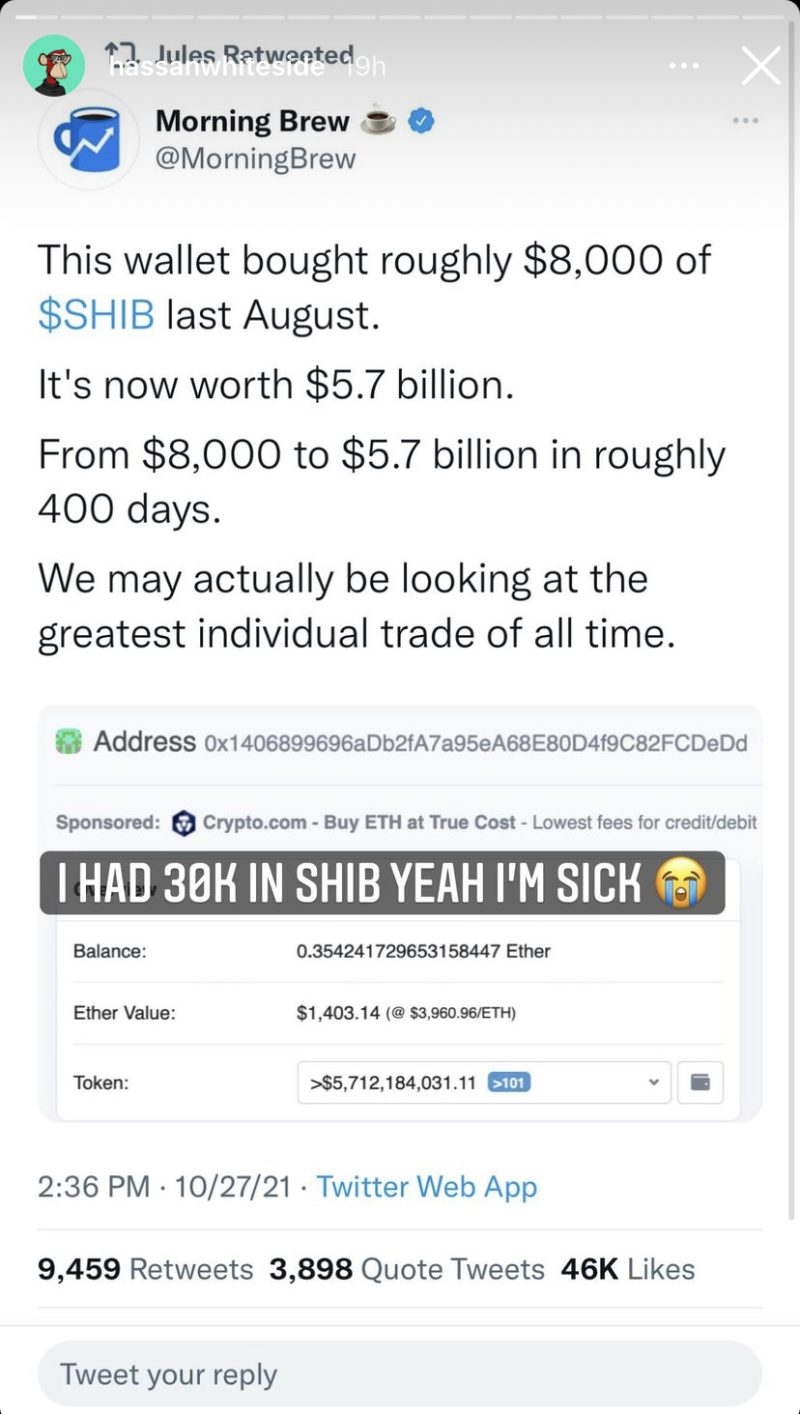 Whiteside seemingly could have become a billionaire had he not sold when he did. It'll surely take him a long time to get over the financial blunder.
Still, the 32-year-old is making a nice living in the NBA. He's currently playing for his fourth team in as many seasons.
The 7-footer is looking to help the Jazz contend for a title this season. He has played a substantial role in the team's early season success to this point.
Whiteside is averaging 8.5 points and 7.3 rebounds per contest through four games. He boasts an impressive 68.4 percent shooting clip from the field.
Easily the best sequence of the season for Hassan Whiteside.

He's getting more comfortable in a @utahjazz uniform. #TakeNote pic.twitter.com/rfKTvL9HSf

— Ben Anderson (@BensHoops) October 29, 2021
The veteran has had a solid NBA career so far, especially for a player who was originally a second-round pick. However, he's still trying to accomplish the ultimate goal of winning a championship at the NBA level.
Utah is 4-0 in the 2021-22 campaign, and the team looks like a legitimate contender in the Western Conference. The league seems loaded with teams that are capable of challenging for the title this season, and the Jazz are certainly one of those squads.
Utah has had some great seasons in recent years, but the organization is still searching for its first NBA title.