It's no secret that Buffalo Bills wide receiver Cole Beasley is notorious for his views on the COVID-19 vaccine.
The 32-year-old released another controversial statement on the vaccine in light of the new season starting.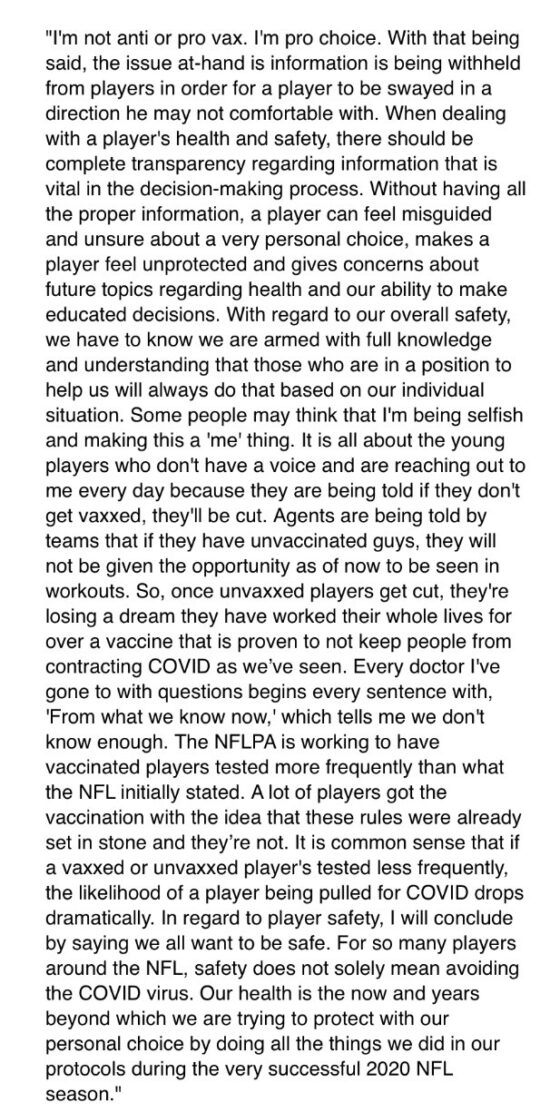 Beasley's teammate, wide receiver Emmanuel Sanders, recently got vaccinated amidst the strict NFL rules regarding COVID-19.
Multiple NFL players have contracted the virus as hundreds of thousands of people across the country have died from it. Still, Beasley has been apprehensive about the vaccine.
On the field, Beasley has proven his toughness. In fact, he participated in three playoff games last season with a broken fibula.
During the 2020 regular season, Beasley caught 82 passes for 967 yards and four touchdowns. He certainly had a career campaign last year.