Former Boston Celtics star Kevin Garnett took issue with Kyrie Irving stepping on the Celtics logo during the team's Sunday night game with the Brooklyn Nets at TD Garden.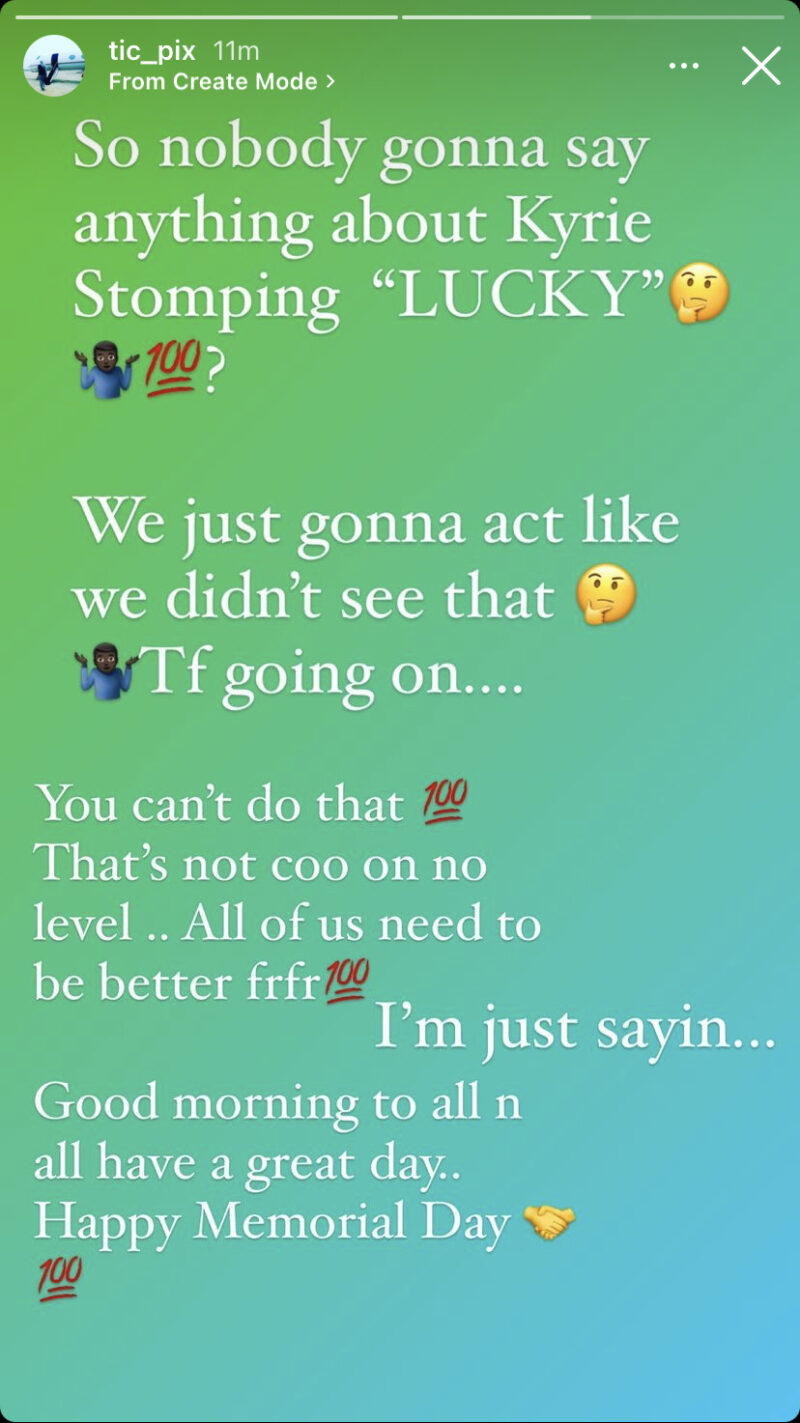 Garnett spent only six seasons of a Hall of Fame career with the Celtics, but helped the team capture an NBA title in 2008 and make a finals appearance two years later.
That tenure obviously gives Garnett some warm memories of playing on the Celtics' home court, a sentiment that Irving has made clear he doesn't share.
Irving spent just two seasons as a member of the Celtics before leaving in free agency in 2019, with injuries and team conflicts two of the chief memories of his time there.
Recently, Irving has caused controversy by referring to "subtle racism" during his time with the Celtics and was nearly hit by a water bottle following Game 4 of the Celtics-Nets series.
It's likely that Irving will pay little or not attention to Garnett's angry response to his actions and focus on trying to eliminate his former team on Wednesday night.