Boston Celtics All-Star Jayson Tatum, at 23 years old, is already one of the best players in the league today.
He is apparently looking to team up with another Eastern Conference All-Star in Bradley Beal and has even admitted to talking with the Washington Wizards star about it.
Tatum recently spoke to Abby Chin of NBC Sports Boston about recruiting Beal.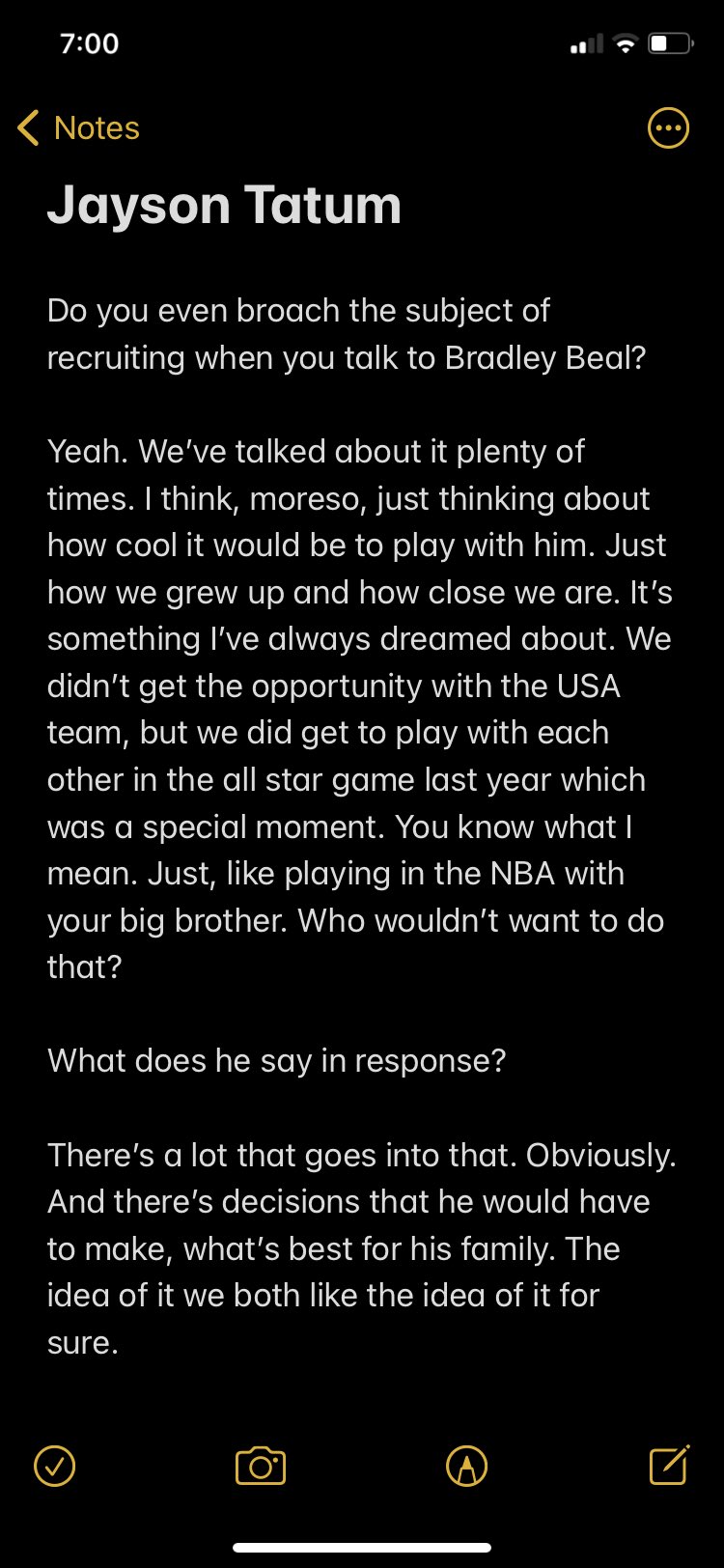 Clearly, Tatum's goal is to win an NBA title at least once in his career. He came close to reaching the NBA Finals twice, losing in the Eastern Conference finals in 2018 and 2020.
Beal, on the other hand, has never made it as far as Tatum has in the postseason. The 28-year-old shooting guard has also been the subject of plenty of trade rumors in the past couple of years because of Washington's relative lack of playoff success.
Earlier this year, it was even reported that the Celtics would target Beal in the 2021 offseason. Of course, no trade between the Celtics and Wizards materialized. The Wizards, though, did make a different splash by sending Russell Westbrook to the Los Angeles Lakers.
The trade helped bolster the Wizards' roster. The players they acquired from the Lakers, particularly Kyle Kuzma and Montrezl Harrell, have played a key role in their 5-1 run to kick off this season.
Washington has never publicly stated that Beal is on the trade block. It likely still won't anytime soon after a good start to the season.
But the three-time NBA All-Star has a player option for next season. He can become a free agent, and Tatum will probably look to get in touch with him again next offseason.