Minnesota Timberwolves star big man Karl-Anthony Towns has had an incredibly difficult year.
The talented youngster lost many members of his family due to the COVID-19 pandemic and was recently diagnosed with the illness himself.
On top of that, Towns recently admitted that he was hit by a drunk driver this offseason while in Los Angeles.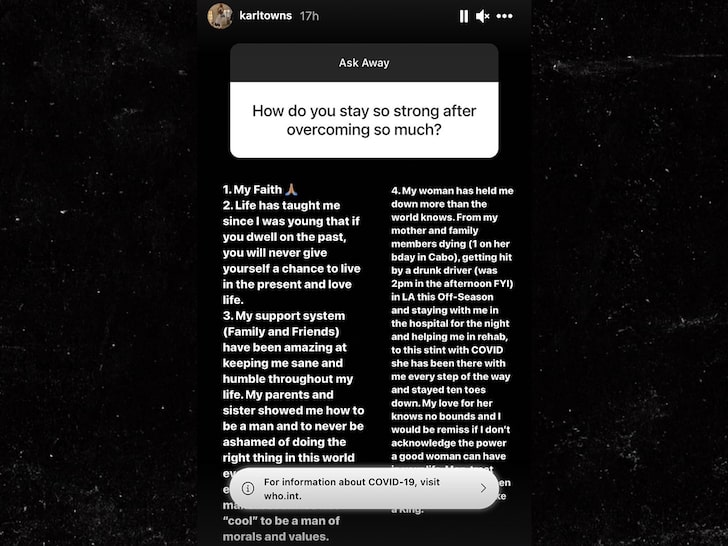 "My woman has held me down more than the world knows," Karl-Anthony said while answering fans' questions on Instagram. "From my mother and family members dying (1 on her bday in Cabo), getting hit by a drunk driver (was 2pm in the afternoon FYI) in LA this off-season and staying with me in the hospital for the night and helping me in rehab."
It's a truly scary incident to learn about, and it is incredibly lucky that Towns was not seriously injured in the collision.
Considering all that Towns is going through right now, it is hard to even worry about his basketball career.
The No. 1 overall pick in the 2015 NBA Draft has played in just four games thus far this season. He's averaging 22.0 points, 12.5 rebounds and 4.3 assists per game in those appearances.
As a result of his lengthy absence, the Wolves have had difficulty remaining competitive. They're just 4-13 on the season.
Hopefully, he gets back on the court soon and is able to find some semblance of comfort from being back with his teammates and coaches.