Indianapolis Colts quarterback Matt Ryan penned an emotional farewell letter to Atlanta and the Atlanta Falcons after the team traded him earlier this week.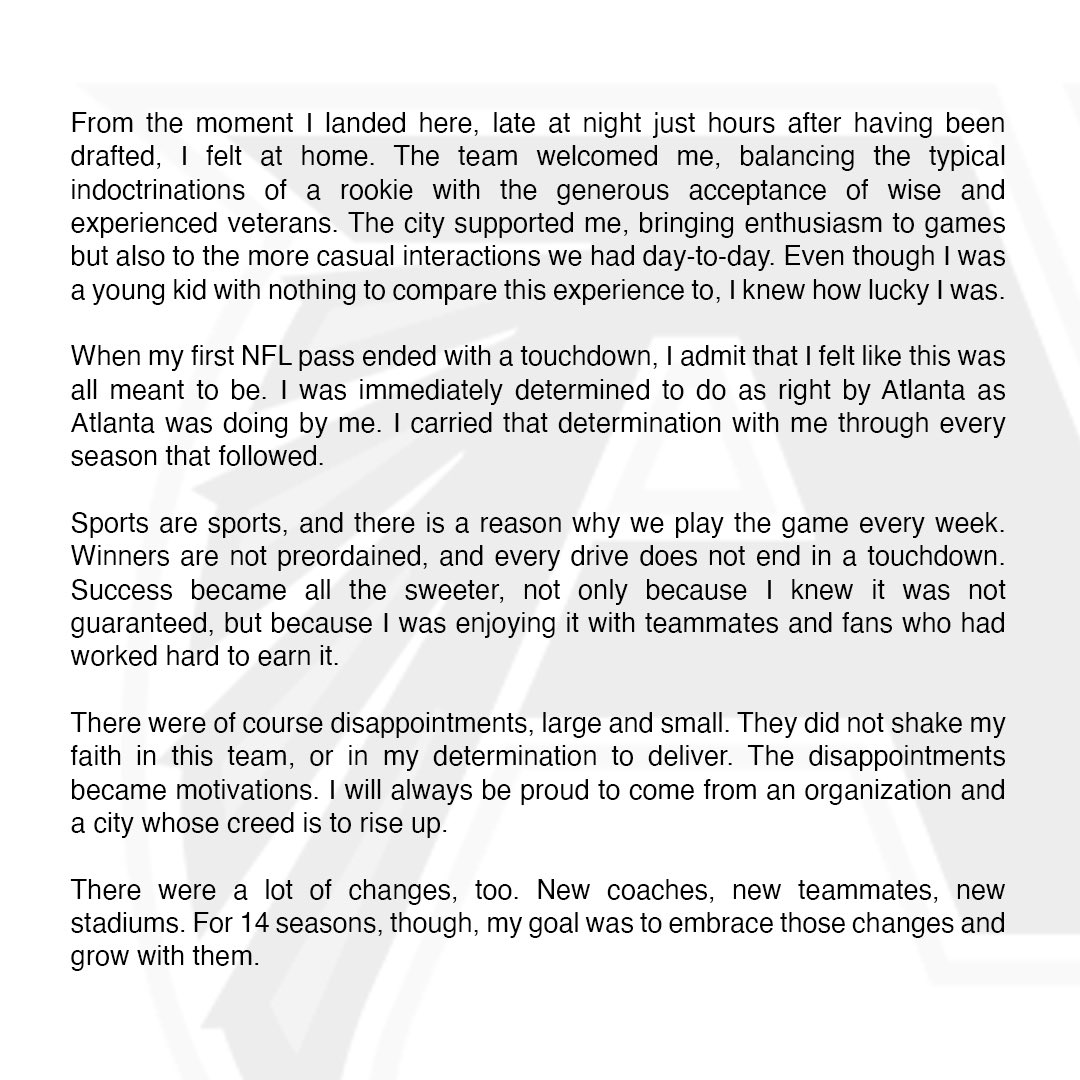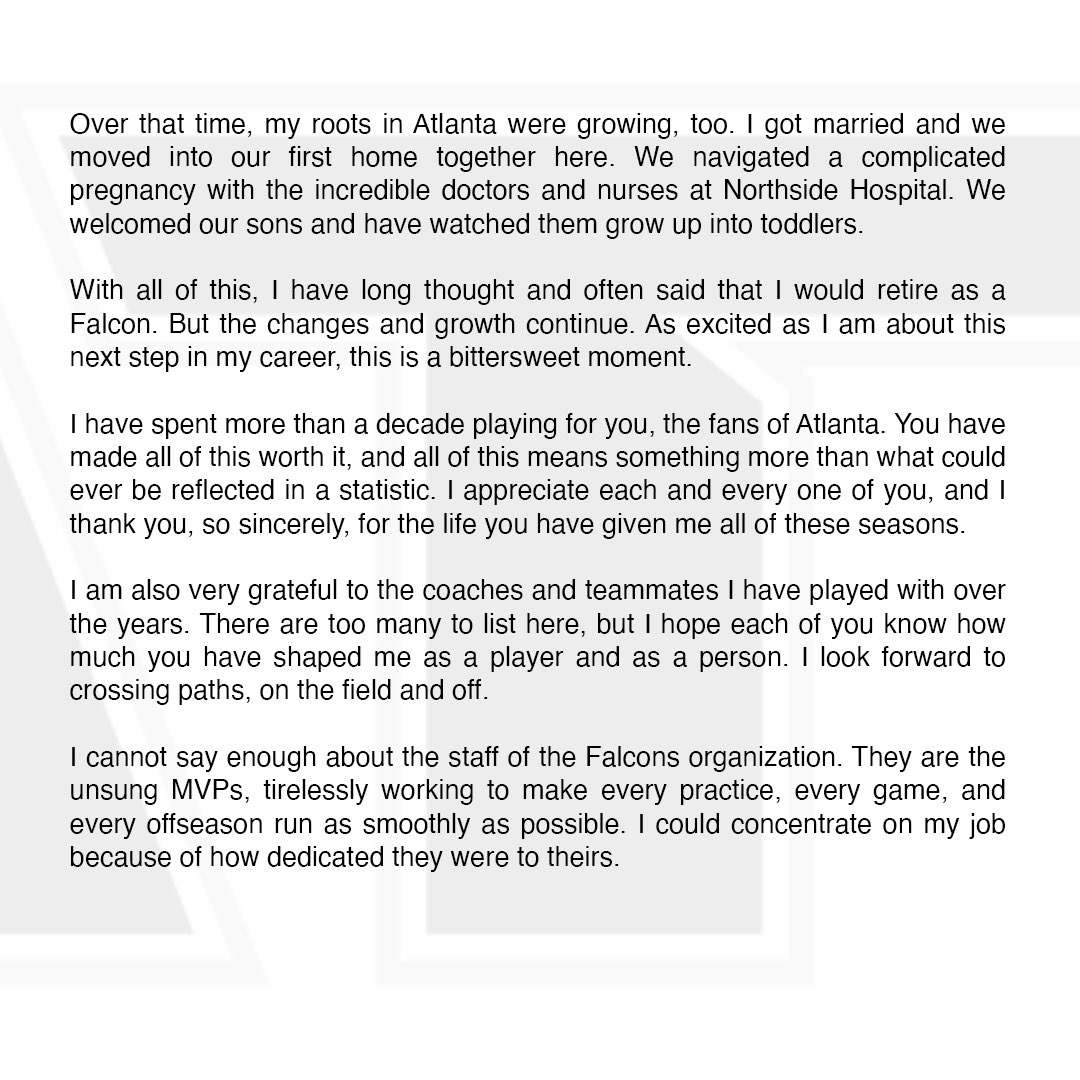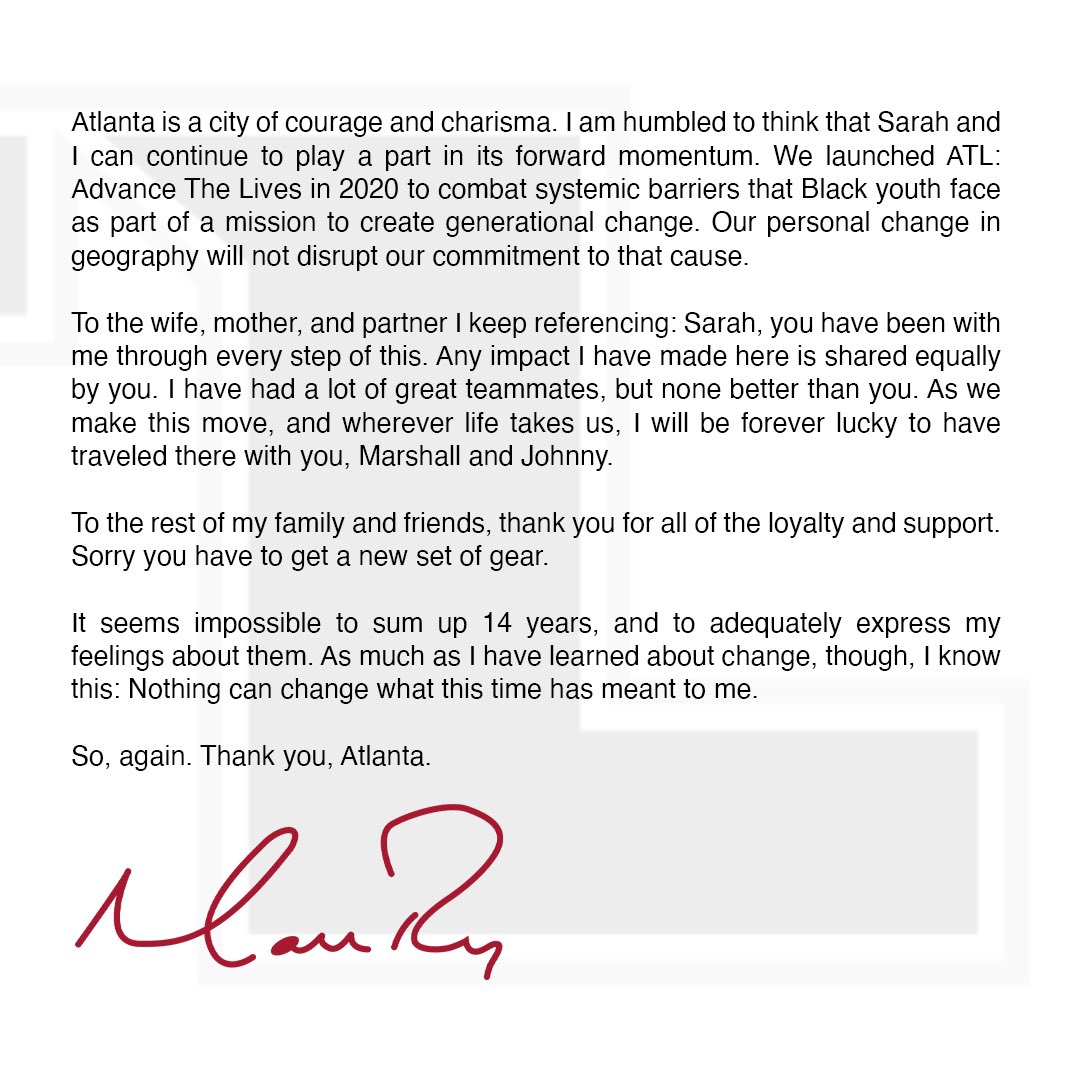 It is very clear from the letter that Ryan is appreciative of his time in Atlanta. He is undoubtedly one of the best players in franchise history.
The Falcons, who appear to be entering a rebuilding stage, traded their longtime quarterback to the Colts in exchange for a third-round pick. Ryan will replace Carson Wentz, who was dealt to the Washington Commanders, as the Colts' starting quarterback.
Ryan spent the first 14 years of his NFL career with the Falcons after the team selected him with the No. 3 overall pick in the 2008 NFL Draft.
He led Atlanta to the Super Bowl in the 2016 season, but the Falcons ultimately blew a 28-3 lead during the game and lost to the New England Patriots. Ryan won the league's MVP award that season after throwing for a career-high 38 touchdowns while leading the league in passer rating and QBR.
Last season, Ryan started all 17 games for the Falcons, leading them to a 7-10 record. The veteran quarterback threw for 3,968 yards, 20 touchdowns and 12 interceptions.
While Ryan is closing the chapter on his time in Atlanta, he will have a chance to compete for a playoff spot with the Colts. Indianapolis fell short of the postseason in 2021, as it lost its final game of the regular season to the Jacksonville Jaguars.
That led to the team moving on from Wentz. Now, Ryan has a chance to prove that he still has something left in the tank in the 2022 season.